What defines the influential design zeitgeist of New York City? We embarked on a journey to uncover the trends the city's most important design minds are building now, which will reach out across the globe in the next few years. Each of these eight designers embodies a distinct aesthetic that is emblematic of New York, from the awkwardly beautiful grit of elemental steel and stone to an undeniable glamour and omnipresent sense of history.
William Sofield: The unmistakable glamour of fashion
The pedigreed William Sofield (a Princeton grad and Cooper Hewitt Design Award winner) is profoundly thoughtful. To him, a space should be analyzed and reanalyzed, both for the design message it coveys today and for how it will age. "While globalization is wonderful, there is this danger that cities will lose their idiosyncrasy. As the shopping experience becomes uniform, it takes away from the unique experience," says the man who knows, having designed New York flagships for Yves Saint Laurent, Bottega Veneta and Ralph Lauren. His latest project is the soon-to-open Tom Ford boutique on Madison Avenue and 61st Street. "We stripped away the building to its facade and took a post-apocalyptic view of New York. There are impossible spiral staircases and more reflective surfaces than you can imagine," he says of the decidedly modern space that is steeped in history—a contrast that defines the designer himself.
Sofield's Top Design Tip
"Disposable furniture is really bad for the environment. Buy a good quality piece that would even see you out. Homes need to get back that respect for materiality, so that even if a piece becomes worn, it looks better. A good, well sprung sofa will just sit differently and last forever. I used to give $5, $10 or $20 to visitors at my home and send them to a flea market to buy something original for their home. To this day people tell me what they found became one of their favorite things. You make everybody else commit to you, your spouse, your pet, you may as well commit to your furniture!"
---
Top Interior Influencers
Alexandra Champalimaud
AvroKO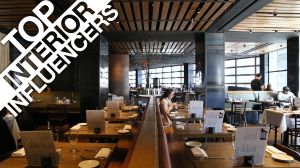 Clodagh
David Rockwell
Jeffrey Beers
Mark Zeff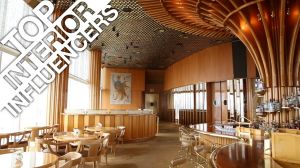 Roman and Williams