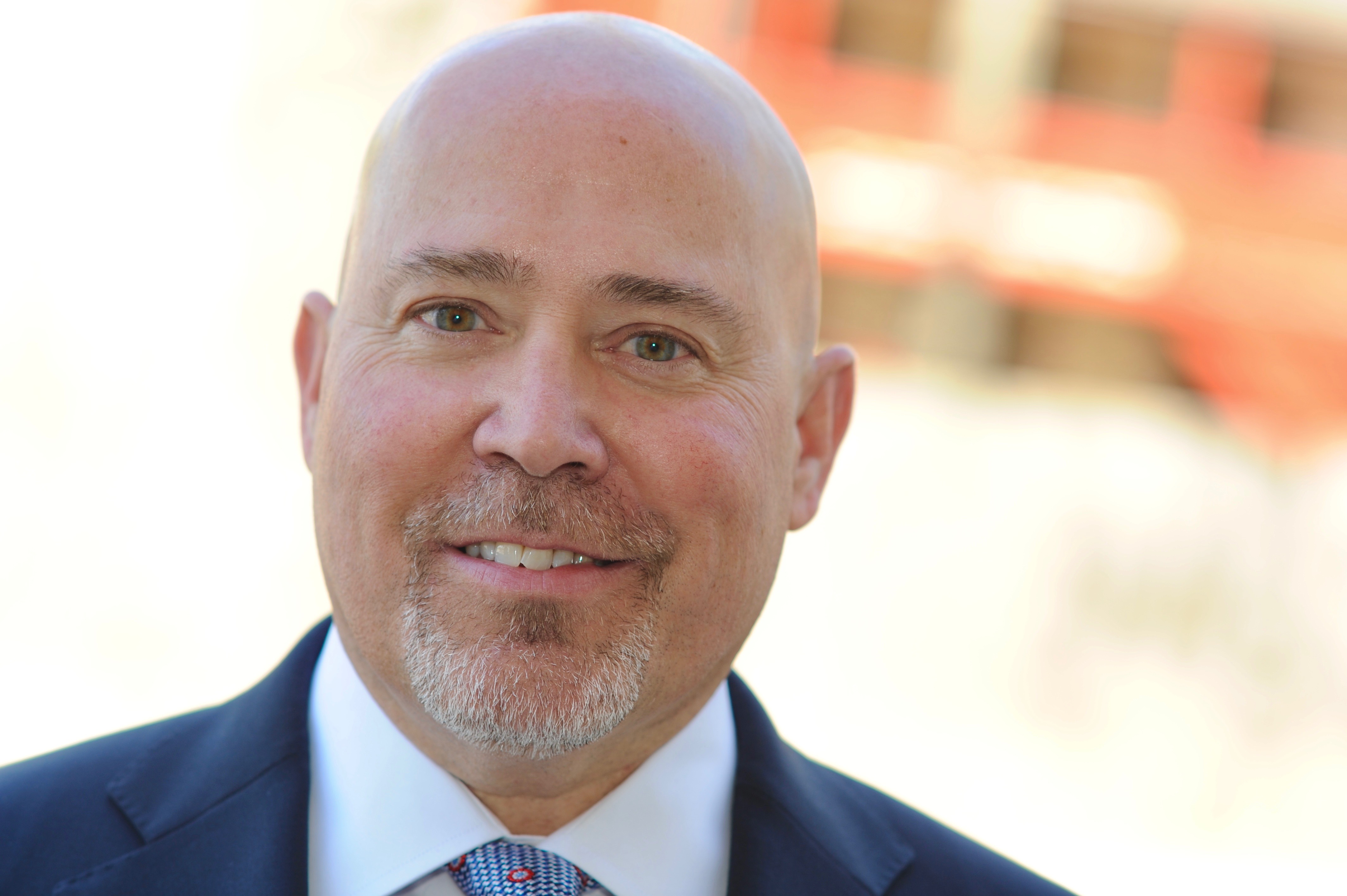 House Republicans broke into song after the GOP plan to replace the Affordable Care Act passed the House of Representatives on Thursday. 217 House members voted yes on the legislation, only one more than the required 216 votes that were needed to pass. The bill will now head to the Senate.
The majority of New Jersey's congressional delegation —10 out of 12 members— opposed the bill, known as the American Health Care Act. The only two supporters were Rep. Tom MacArthur (R-3) and Rep. Rodney Frelinghuysen (R-11), the chair of the House Appropriations Committee. The bill's passage is a victory for MacArthur, one of the authors of an amendment that would allow some states to set higher coverage rates for consumers with pre-existing conditions.
Here's how the NJ delegation voted and what they said about the bill's passage:
Rep. Donald Norcross (D-1)
Vote: No
Norcross said that the only two groups that would benefit from the AHCA's passage are "billionaires and undertakers."
"After their stunning failure just weeks ago, I would have thought that Republicans would listen to the American people and stop trying to take health care away from millions of families," Norcross said in a statement. "The changes since then make a bad bill worse, stripping away the coverage guarantee for pre-existing conditions, one of the most important and most popular aspects of the ACA."
Rep. Frank LoBiondo (R-2)
Vote: No
LoBiondo was one the 20 Republican House members to vote no on the new AHCA legislation. Before Thursday's vote he wrote on Twitter: "My concerns about Medicaid, preexisting conditions not resolved."
Rep. Tom MacArthur (R-3)
Vote: Yes
MacArthur defended his stance on the pre-existing condition clause following the House vote. He noted that the bill is "not perfect."
"Last week, I introduced an amendment to the AHCA that would make coverage of pre-existing conditions sacrosanct for all Americans and ensure essential health benefits remain the federal standard," MacArthur said. "Protecting preexisting conditions was critical for me and I could not support legislation that did not maintain this standard. In my amendment, states have the option to obtain a waiver from some federal standards, but the state must attest that its purpose is to reduce the cost of health care or increase the number of people with health care coverage. Under no circumstance can states obtain a waiver for pre-existing condition protection—period.  This option gives flexibility to the states to decrease costs while maintaining important protections."
Rep. Chris Smith (R-4)
Vote: No
Smith was also a Republican no vote. He said he hopes to work in a bipartisan way for health care reform.
"I voted no on the AHCA largely because it cuts Medicaid funding by $839 billion; undercuts essential health benefits such as maternity care, newborn care, hospitalization and pediatric services; includes 'per capita caps' and weakens coverage for pre-existing health conditions—all of which will hurt disabled persons (especially and including children and adults with autism), the elderly and the working poor," he said. "Over the past several years, we have seen the flaws of Obamacare, including increased premiums and deductibles, diminishing healthcare options and patients losing plans they were assured they could keep. These very real problems underscore the need for meaningful bipartisan reform."
Rep. Josh Gottheimer (D-5)
Vote: No
Before the bill went to a vote on Thursday, Gottheimer called the bill "very partisan" and said it's passage would be "terrible for New Jersey and could raise taxes as much as $4,000/family."
Rep. Frank Pallone (D-6)
Vote: No
Following the vote, Pallone posted a video on Facebook calling Thursday a "sad day for the American people."
Rep. Leonard Lance (R-7)
Vote: No
Lance said that while he supports repealing and replacing the Affordable Care Act, he does not support provisions of this bill that will negatively impact those with pre-existing conditions and would make it difficult for those who were required to have the ACA to transition to other health care.
"The bill faces substantial changes in the U.S. Senate, further guaranteeing that the final product will have to be a compromise between the two chambers. I remain committed to repealing and replacing Obamacare and will work with my colleagues across the Capitol to pass a better bill, one that lowers costs, improves access and increases quality of life for hard working New Jersey families," he said.
Rep. Albio Sires (D-8)
Vote: No
In a twitter post, Sires called the GOP health care plan "terrible and reckless." In a statement, he criticized stripping funding from Planned Parenthood and said the bill "destroys Medicaid."
Rep Bill Pascrell (D-9)
Vote: No
Regarding Republican defense of the pre-existing conditions clause, Pascrell issued the following statement: "With astonishing dishonesty, House Republicans have forever signed their name to legislation that does, indeed, remove protections for Americans with pre-existing conditions."
Rep. Donald Payne Jr. (D-10)
Vote: No
Payne called the legislation "fundamentally flawed."
"At least 24 million Americans, and perhaps many more, will still lose health coverage as a result of Trumpcare. People with pre-existing conditions will lose their guaranteed access to equal treatment. Costs for American families will still skyrocket, and at the same time coverage will get worse.  New Jerseyans aged 50 to 64 will be charged up to five times more in premiums than what others pay, as part of the bills 'age tax.' With its cuts to Medicaid, the bill also targets special education services, putting at risk families in New Jersey, which has one of the highest rates of autism in the country," he said.
Rep. Rodney Frelinghuysen (R-11)
Vote: Yes
Frelinghuysen said that "Obamacare is collapsing across the country" so "doing nothing is not an option."
"The earlier version of the House-propsed American Health Care Act was unacceptable to me. Today, I want to reassure New Jersey families that this legislation protects those with pre-existing conditions and restores essential health benefits."
In March, when Frelinghuysen voted no, he cited concerns about "the loss of Medicaid coverage for so many in a Medicaid-dependent state." The version of the bill that just got a yes vote from Frelinghuysen still stands to strip Medicaid from many New Jersey residents. He did not mention Medicaid in his statement on Thursday.
Rep. Bonnie Watson Coleman (D-12)
Vote: No
Watson Coleman said: "This moment makes me sad and angry; I came to Congress to help people, not to harm them. But, I will continue to fight."
Other statements issued following the legislation's passage:
U.S. Sen. Bob Menendez (D-NJ)
Menendez said he will use his position as senior member of the Finance Committee to "fight tooth and nail" to defend those who depend on the Affordable Care Act.
"I cannot fathom what moral compass guides these representatives to treat their own constituents so cruelly, other than hatred towards a president who is no longer in office," he said, referring to President Barack Obama. "What I do know is that with this vote, House Republicans have shown they never intended to make our health care system more affordable, efficient, or accountable to the American people."
U.S. Sen. Cory Booker (D-NJ)
Booker issued a statement expressing concern for the pre-existing condition provision of the health care act.
"For the 24 million Americans who stand to lose coverage, the New Jerseyans who would pay thousands of dollars more each year for insurance, the families who would lose the guarantee that essential health services like birth control, prenatal care, and mental health care are covered, and for the people who could lose access to coverage just because they have a pre-existing condition, I will fight this morally and fiscally bankrupt bill in the Senate every step of the way," he said.
Andy Kim, potential MacArthur challenger and former White House National Security Official
Kim still has not made his 2018 challenge to MacArthur official but the potential candidate seized upon MacArthur's role in drafting the AHCA amendment in a Twitter post following the vote.
"Help me fight against TrumpCare author. I raised $40K to consider run against TomMacArthur who wrote TrumpCare 2.0," he wrote.
New Jersey Assembly Speaker Vincent Prieto (D)
Prieto said he hopes "smarter heads somehow prevail in the U.S. Senate, and that those who were responsible for and supportive of this bill will be held accountable by the voters."
Democratic Gubernatorial Candidate Jim Johnson
Johnson called the AHCA a "cruel and offensive bill" and criticized MacArthur and Frelinghuysen for their role in it's passage.
"I encourage all New Jerseyans to continue to call and write these Congressman and show up to their town halls and offices to make their voices heard. Healthcare is a human right and now more than ever, we need to come together to fight for it," he said in a statement.
NJ Citizen Action Director Maura Collinsgru
The liberal advocacy group joined with NJ 11th for Change to rally outside of Frelinghuysen's office in Morristown as he voted yes.
"Despite hearing the stories and pleas of thousands of their constituents, Congressmen MacArthur and Frelinghuysen have proven willing to play political games with our health care, regardless of how many people they hurt. Their constituents will not forget their betrayal," Collinsgru said in a statement.
1199SEIU United Healthcare Workers East Executive Vice President Milly Silva
Silva said that the state's largest health care union rejected the AHCA "in the strongest terms" and called for "bipartisan consensus in the Senate" to stop the bill during the next step of the process.
"An overwhelming number of doctors and health policy experts, including the American Medical Association, have condemned the amended AHCA bill for the damage it will do to our health system.  It is truly shameful that Rep. Tom MacArthur, Rep. Rodney Frelinghuysen, and the Republican Congressional leadership have totally ignored reality in advancing this legislation," she said.
New Jersey Policy Perspective Director of Health Policy Ray Castro
The independent policy analysis group said that Frelinghuysen and MacArthur put "politics before people" with the AHCA vote.
"Today Congressmen Frelinghuysen and MacArthur put their political party ahead of the health care of tens of thousands of their own constituents by voting to repeal the Affordable Care Act and replace it with a wholly inadequate substitute that will eviscerate Medicaid, drive up insurance premiums and gut consumer protections for people with pre-existing conditions. Thankfully, they were the lone New Jersey Representatives to do so, with the other 10 members – including fellow Republican Congressmen Lance, LoBiondo and Smith – rightly seeing this legislation for what it is: An attack on the health, well-being and economic security of hundreds of thousands of New Jerseyans," Castro said.
NJ Assembly Majority Leader Lou Greenwald (D)
The state legislator said he was "extremely disappointed" with the passage of the bill, one that he said would be devastating to the 500,000 New Jersey residents who could potentially lose coverage. Greenwald said he hopes the Senate will not pass the bill.
"New Jerseyans need a better plan than this partisan pandering for our health care going forward, one that ensures coverage for all Garden State residents. Robbing health care from millions of Americans does nothing to make our country great again," he said.
CWA President Chris Shelton
The Communications Workers of America said the health care bill is "built on lies."
"Come Election 2018, many Republican House members will realize how badly they miscalculated today.  The House leadership and the Republican members who supported this bill ignored their constituents and they will pay the price. We expect that members of the U.S. Senate won't make the same mistake," he said.
New Jersey State Senate Health Chairman Joe Vitale (D)
The Democrat criticized Republican representatives for their decision to move on the bill without analysis from the Congressional Budget Office.
"Pushing their agenda hastily without the benefit of an updated Congressional Budget Office score and within 24 hours after final amendments were posted is not only suspect, but it strips Americans of their right to have this plan fairly scrutinized," he said.
SEIU 32BJ NJ State Director Kevin Brown

Brown called for the Senate to act as a "firewall" against the Trump administration and the passage of the health care legislation.
"With the passage of the healthcare bill to repeal the Affordable Care Act, the GOP House majority is teaming up with  an administration of the 1% and for the 1%  with a clear goal: to take away healthcare from millions of people, cut taxes to the rich and push an agenda designed to favor the powerful and wealthy over the needs of working families," said Hector Figueroa President of 32BJ SEIU. Cheering the passage of a bill that will strip affordable health coverage from tens of millions—as House Republicans are doing—is a disgrace that all decent people should denounce."
NJ Senator Paul Sarlo, chairman of the Senate Budget and Appropriations Committee (D)
Sarlo issued the following statement: "This plan would cause severe and lasting damage to the many people who have gained medical care and to the states that benefited from cost savings. This politically-inspired plan was rushed to a vote without a full explanation of its costs and consequences, but we know that it would sacrifice the progress we have made and cause irreparable harm."
Democratic Congressional Campaign Committee Chairman Ben Ray Luján
Luján issued a statement blasting MacArthur for his role in creating the ACA replacement bill.
"Make no mistake about it: MacArthur must face the music, look his constituents in the eye, and answer for the mess he created. There is no question that this bill will cause incredible pain for hardworking Americans, particularly those fighting to make ends meet, and this vote will haunt MacArthur through Election Day."
Correction (May 5): A previous version of this story said an amendment by Rep. Tom MacArthur would allow insurers to deny coverage for pre-existing conditions. The amendment would allow some states to set higher rates for coverage for consumers with such conditions, but MacArthur's legislation also includes language mandating that coverage cannot be denied on the basis of pre-existing conditions.