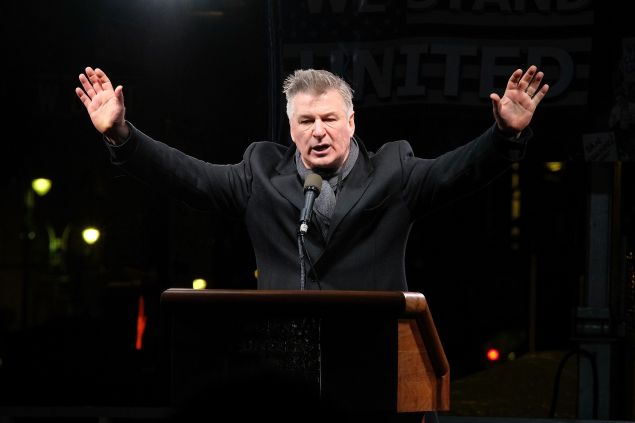 New Jersey Democrats will be partying with Alec Baldwin at a $2,500-a-head fundraiser next month.
General Majority PAC, the well-funded 527 group that has become a primary backer of Democrats running for the state Legislature, will be hosting the 30 Rock star at a June 1 fundraiser in Collingswood.
Fundraiser extraordinaire George Norcross, and Susan McCue, who runs the PAC, will be sharing hosting duties. Also on the invitation are the top legislative leaders from north and south: Senate President Steve Sweeney, Assembly Speaker Vincent Prieto and state party chairman John Currie, among others.
General Majority PAC, formerly known as the Fund for Jobs, Growth and Security, has spent millions of dollars on Democratic candidates and liberal causes since 2013. That year, the group spent $8.3 million on Assembly and Senate races and on a successful constitutional amendment to raise the minimum wage. The group raised and spent $3.7 million last year, according to its IRS filings. And in 2015, the group raised and spent $5.9 million, according to the state Election Law Enforcement Commission.
No word yet whether Baldwin—a dyed-in-the-wool Democrat who has considered running for mayor of New York and writes a Huffington Post column—will be performing his celebrated Donald Trump impression from SNL.