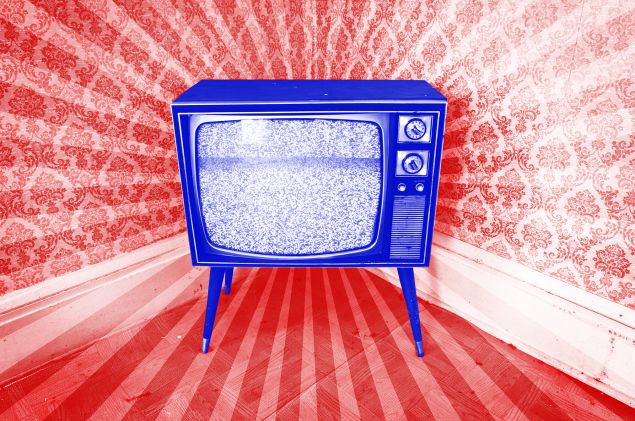 Telecoms giant Altice USA, owner of the company formerly known as Cablevision, garnered scarce notice in March when it acquired Philadelphia-based startup Audience Partners, a specialist in targeted online campaign ads—but the purchase has potential to transform how political candidates reach voters in New York City and its periphery.
For decades, broadcast television watchers in the five boroughs have found themselves assailed each election season with television ads for congressional candidates running in districts distant from their own. It's a costly quirk of stations that service the entire metropolitan area, and of campaigns and consultants willing to sink vast resources into buying airtime for entire media markets.
Thus, last fall, residents of Staten Island's 11th Congressional District wound up watching commercials for Zephyr Teachout, the Democrat who unsuccessfully sought to capture the sprawling 19th District upstate.
"Every time I saw an ad for Zephyr Teachout, I would think, 'what a waste,'" Roy Moskowitz, owner of the Staten Island-based consulting firm Reciprocal Results, told the Observer. "If you're in a media market with more than five congressional districts, spending all that money on broadcast makes no sense."
Moskowitz spent 2016 running the doomed shoestring campaign of Democrat Richard Reichard, challenger to the 11th District's incumbent Republican Congressman Daniel Donovan. Denied the support and financing of the Democratic Congressional Campaign Committee, the consultant went to Audience Partners, which had made a reputation for itself working for New Jersey Gov. Chris Christie in 2013.
The company's platform uses publicly available voter information—age, address, gender, party registration, participation in past elections, even polling site—to aim online ads directly at a desired bloc. For the Reichard campaign, it hit core Democratic voters in the seat's deep blue areas through Facebook and cell phone apps, in an attempt to turn out the party base.
It wasn't enough. On Election Day, the better-known, better-funded Donovan trounced Reichard by 25 points.
But the acquisition by Altice might allow a future underdog to bite a little closer. That's because Audience Partners now has access to roughly three million cable subscribers in the Northeast, meaning it will be able to use its technology to deliver television ads  to specific groups viewers, just like it has on computers, tablets and mobile phones.
"We turn your television into any other screen. And then we use the same kind of targeting we've used for three campaign cycles," Jordan Lieberman, president of the company's political division. "Ground zero for this will be the New York media market."
This would allow candidates to avoid promoting themselves to those outside the district, to nonvoters and to members of the opposing party—effectively letting them throw hooks where the fish are biting instead of dragging broadcast television's wide net. Lieberman said the company will be able to cross-reference the voter file with Altice's customer information, even further focusing a candidate's promotion: for instance, sending an ad to the cable boxes of renters instead of homeowners, or vice versa.
"Either you advertise across all of Staten Island, or you advertise through screen-agnostic targeting to only those households that matter to you," Lieberman said. "You're eliminating advertising waste."
Lieberman predicted competitors like Time Warner/Spectrum and Verizon would soon follow Altice's example. The only obstacle, he argued, will be the Democratic and Republican Party organizations' longstanding arrangements with traditional broadcast advertisers.
"The reason it's happening slowly is because there's human beings involved," he said.