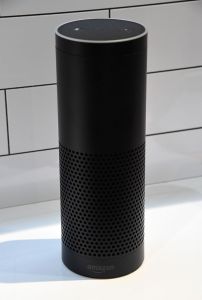 Are you one of the eight million people who own an Amazon Echo? Do you want to help teach the robot overlords how to talk to you, so that one day they can give you clear and understandable spoken orders?
Amazon has commissioned a bunch of undergraduate and graduate students to build computer programs that can hold spoken conversations with humans. They call them socialbots.
You can help these computer science and engineering students from all over the world just by saying, "Alexa, let's chat" on any Alexa-powered device, according to the Amazon Developer Blog. Doing so will fire up one of the 16 socialbots built for the Alexa Prize, a $2.5 million contest between universities to build the best conversational AI for voice. In September, Amazon announced 12 teams at schools from cities like Prague, Montreal and (of course) Seattle, funded and equipped by Amazon to pursue the following:
"We have challenged these teams to create a socialbot, a conversational AI skill for Alexa that converses engagingly and coherently with humans for 20 minutes on popular topics and news events such as Entertainment, Fashion, Politics, Sports, and Technology. This seemingly intuitive task continues to be one of the ultimate challenges for AI."
Since then, Amazon has added six unfunded teams. More info on all the 18 teams can be seen here.
This isn't the first new chatbot we've encountered, so we were ready to give it a go.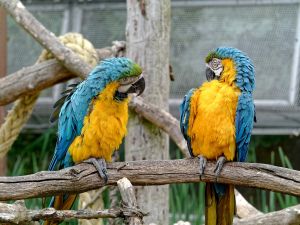 So, we tried chatting with the socialbots on an Echo here at the office, and we didn't get anywhere with any of them (sorry, teams). In Amazon and the students' defense, this new function just went live, but we tried launching "let's chat" four times. Each one opened with a slightly different introduction, but we weren't able to get anything like a conversation going. Mostly, they seem to want to "chat" about the news, but it's hard to imagine that these bots are ready with opinions.
One big critique for Amazon: Alexa should make it clear whether participants need to say "Alexa" at the start of each statement while chatting. It would seem like you shouldn't have to once a socialbot is active, but mostly it seemed like the activation word was still necessary, making chatting pretty stilted.
We have no idea which socialbots we tried. Alexa didn't tell us. We even tried asking one of the socialbots, but it didn't know the answer. Still, one day you might be able to sit around and talk to your cloud-connected robot into the wee hours. That day might not even be far off.
So chat with your talking cylinder instead of friends and family. No one will think you're lonely. It's for science.