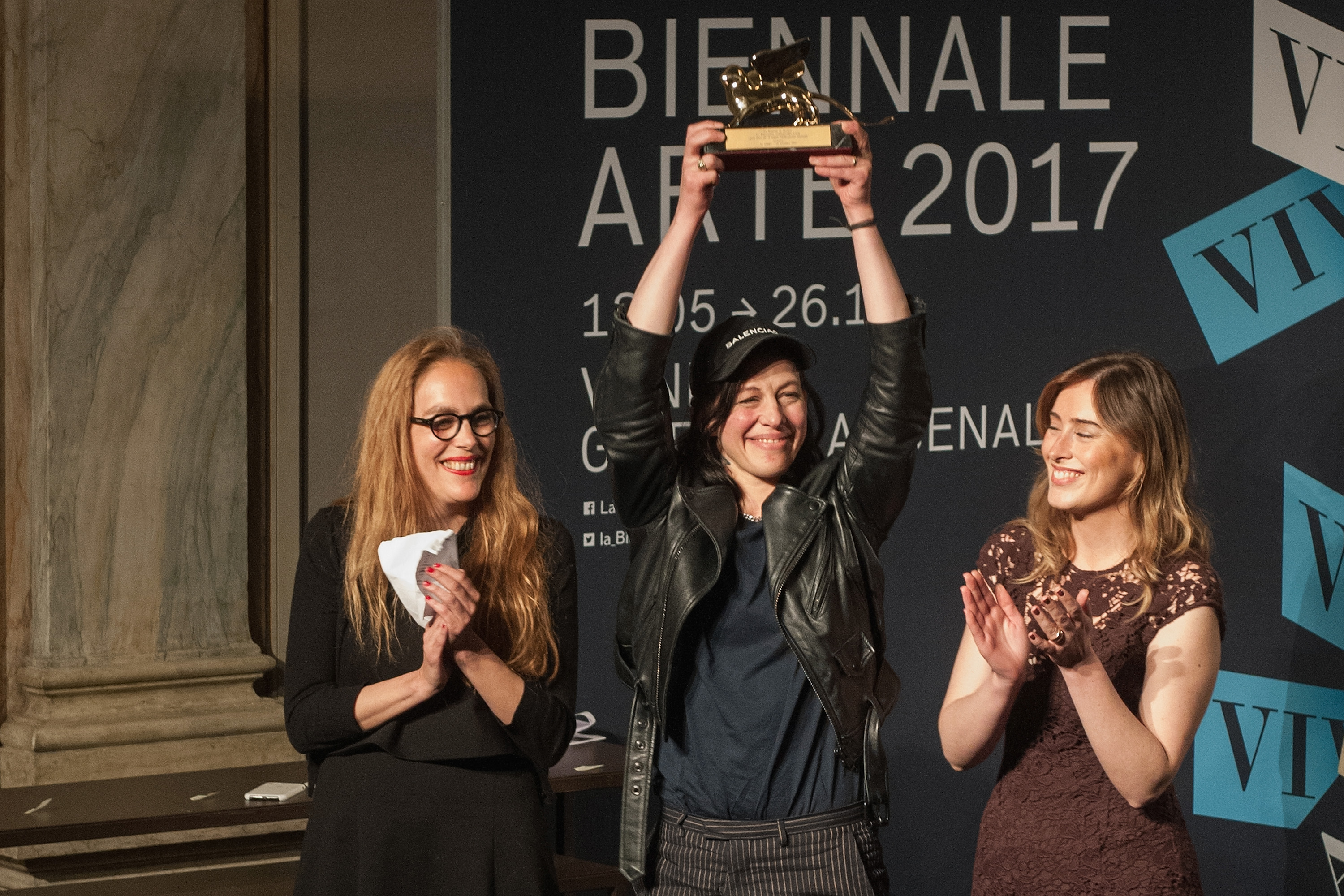 German artist Anne Imhof's artwork Faust has taken the top award at the prestigious Venice Biennale. During the past week, while art worlders flocked to the seaside Italian city for previews of installations from 85 different countries, Imhof's durational performance—which we noted for its delightful health goth aesthetic—drew large crowds and was the talk of the town. The work featured roving dobermans, riot fencing, a dark soundtrack of chanting and a band of young dancers moving about a glass stage.
"My work stands for the grace of thoughts, for liberty, for the right to be different, for gender nonconformity, and the pride of being a woman in this world," Imhof said at the award ceremony this weekend, according to the AP. "The piece we developed for the German pavilion makes transparent the past but it speaks to the future."
Also receiving a Golden Lion for his exhibition of hanging sculptures in the Biennale's main show was German artist Franz Erhard Walther, reports the New York Times. The interactive exhibition invited viewers to handle the artist's brightly-colored, suspended textiles works.
London-born and Egypt-based artist Hassan Khan nabbed the Silver Lion, which is given to a young artist also in the main show. His sound work installed in a park on the Arsenale featured a soundtrack of string instruments and voices.
Finally, the Biennale jury gave two special mentions to artist Charles Atlas a special mention for his film projection The Tyranny of Consciousness, a mixture of images of sunset and voiceover discussing the drag queen Lady Bunny, as well to Petrit Halilaj for his hanging sculptures of moths.