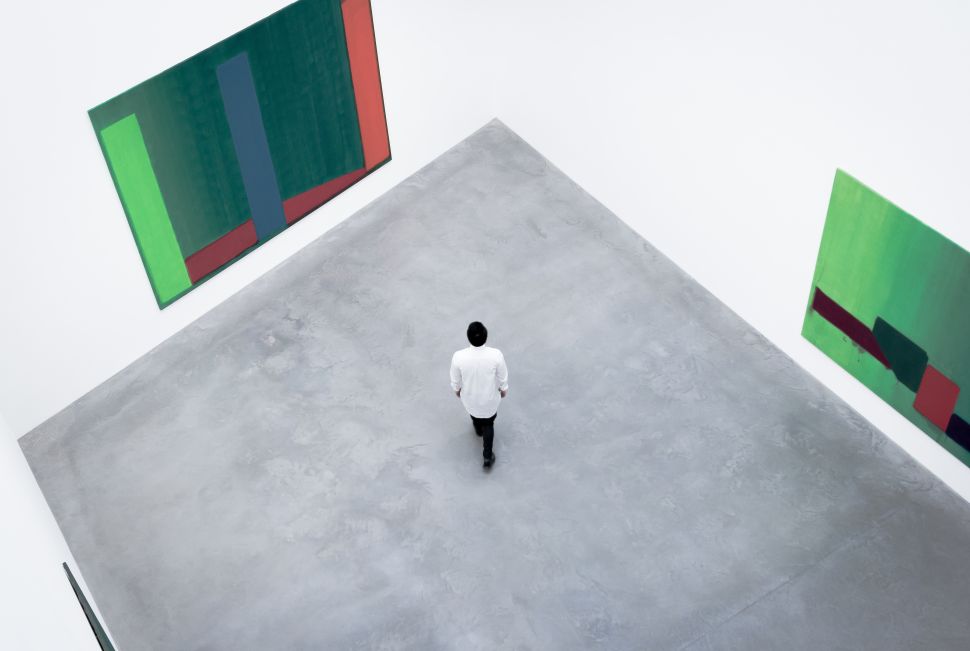 For decades, art galleries brought visitors exhibits and artists that riveted and radically transformed the trajectory of our cultural and national narratives. While we would generally go to museums to see historical art, galleries offered the new, interesting and avant-garde. They were the places where we connected with artists and like-minded people.
A lot has changed. Adult overnight sleepovers are taking place at museums like The Rubin and American Museum of Natural History. MoMA, Guggenheim and Brooklyn Museum have late-night parties with DJs and are attracting new artists and collectors through collaborative art projects. Ironically, as if in a reversal of roles, many art galleries now act like museums did in the past. Their spaces now feel sterile and out of touch. For a time now, galleries have abided by the corporate business model, creating a corporatized art-buying experience.
But the real issue facing art galleries today is this: Does the corporate model that has satisfied cultured people for decades still provide fulfillment? How can the art industry adapt to a consumer society in which everything is being turned into an event?
I often think about organic health food stores and how these places have convinced us to purchase what I personally consider to be overpriced produce. They are able to do this because they have transformed the simple and uneventful act of purchasing, for example, an apple into an experience. When I go to a health food store, the architecture and manufactured environment reaffirm my view of myself as someone who is healthy and supports the organic movement, sustainability and fair trade—despite the fact that, based on my level of consumption and overall choices outside of food, the reality is most likely the opposite. We have created a situation in which the simple act of buying an apple is an experience. How much more different should the act of buying art be?
This is to say nothing of the digital and virtual experience. We are seeing this in retail. Today more and more people don't have the time or need to physically go to a store. Online shopping is competing with brick and mortar, causing headaches to many in commercial real estate. Galleries are trying to adapt and understand how this new reality will affect the buying and selling of art. Social media is certainly dominating today's art world and online sites like Artnet and Artsy have become leaders in marketing and moving art. The reality is that galleries as we know them are rapidly changing. People are demanding not just a place to see art, but a place to experience and to be art. They want a heightened connection with new and old friends. Ironically, much of the way galleries were decades ago is what's needed now. And this is not about nostalgia. It's about something new. Too many people have consumed for the sake of consumption and are now looking for something more. Health food grocers and other merchants caught onto this, and gallerists are catching on now as well.
Even the definition of "art gallery" is evolving. Traditionally, art galleries are stationed in one location all year around. Now, some are starting to embrace a nomadic existence, becoming digitally-based while running pop-up exhibitions and doing annual art fairs throughout the world. Small galleries can still survive by capitalizing on their niche and by providing unique, personalized experiences for artists and sophisticated art collectors by daring to be playful, innovative and authentic.
The art world is transforming. Market forces and lifestyle changes are fundamentally reshaping what consumers expect. In many ways, artists are leading the movement, but many gallerists are slow to catch on. Perhaps it's because the changes are happening too fast and change doesn't come naturally to those who have thrived on a rigid corporate business model. Gallerists today have to be as creative as the artists they represent. Many contemporary artists are creating works of art that are experiential and that reflect the daily reality of people as individuals and a society. In the process they are also creating transformation through words—the spoken and unspoken commentaries of their art. I see gallerists and art dealers working in the same fashion: They create art-buying experiences through curation, innovative use of technology, and the incorporation of performance art. If in today's world we have turned the simple act of buying produce into an experience, then surely the ultimate experience should come from buying something as important and personal as art.
One thing is certain: Art galleries as we know them will change. The personality of the gallerist, the gallery's artistic community, and curatorial experiences will help govern the trajectory of the small to midsize gallery. The old saying "nothing is certain in life but change" is certainly true for the modern art gallery.
Georges Berges is the owner of Georges Berges Gallery in SoHo, NYC and of Berges Creative Group, an art advising firm dealing primarily with the secondary market. Follow him on Twitter @georgesberges and Instagram @georgesbergesgallery.