Ashley Graham is on a roll lately. The confident, outspoken model was a star at NYFW, and appeared on the March cover of Vogue. She also shined at the Met Gala on Monday, but her latest feature in V Magazine stands out from the rest.
The model appears in the magazine's "Body Beautiful" feature in the upcoming summer issue, and the photographs by Mario Sorrenti make the nearly nude Bella Hadid shoot in the mag look almost tame.
Graham poses nude for many of the pictures in the gorgeous black and white photoshoot, photographed by Sorrenti and styled by George Cortina. There's see-through black netting covering Graham's face and chest in some of the photos, as well as a black tank and garters in another, but Graham's confidence shines through, as one can see how comfortable she is in front of the camera.
Blackish star Tracee Ellis Ross interviewed Graham for the feature, in which the model speaks candidly on issues including cellulite, social media and Facetune.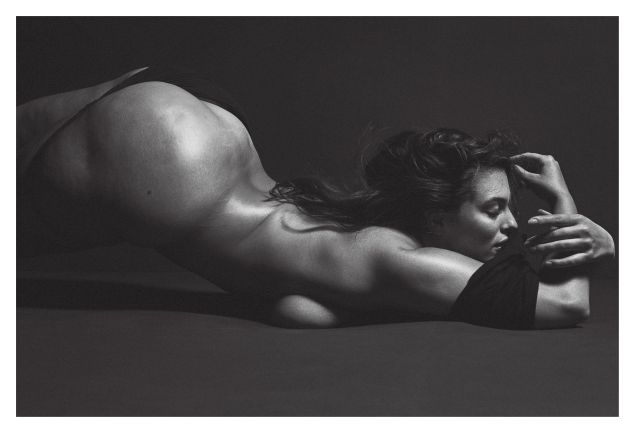 Cellulite "doesn't define my worth," Graham told Ross. "If women like you and me continue to preach that, then I feel like younger girls are going to grasp it and they're going to be like, 'Who cares!'"
When it comes to social media, Graham notes that "there are negative attachments to it as far as the face tuning and flawless face and big round butt and tiny waist. It's like, We get it. But I honestly think social media has been a really great platform for young adults that haven't been accepted. If nobody in their small town looks like them or is doing the same things as them, they can find people on the Internet."
She also has some advice for when things get tough. "I grew up in a very Christian home," Graham told Ross in the interview, "so words have power. I took that with me into every area of my life."
To read the full interview and see all the gorgeous photos, head over to the V Magazine site or pick up a copy of the issue, on newsstands now.