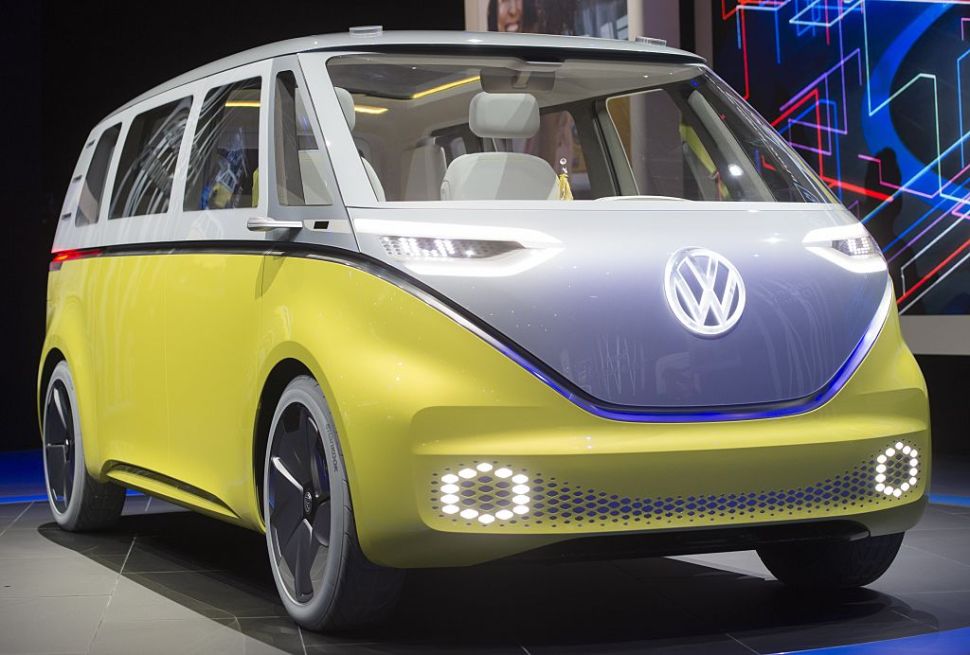 New York has finally rolled out the red carpet for testing self-driving cars, but it's covering a bed of nails.
Nevada enacted legislation permitting the testing of self-driving cars all the way back in 2011. On Wednesday, New York Gov. Andrew Cuomo announced a year-long pilot project to test autonomous vehicles in the Empire State, following the successful passage of legislation with the most recent state budget.
"New York has emerged as one of the nation's leading hubs for innovation, and as we invite companies and entrepreneurs to reimagine transportation technology, we will encourage the development of new, safe travel options for New Yorkers," Governor Cuomo said in a press release. So, the state's leading, but also following. At least a dozen states had already beaten New York, according to the National Conference of State Legislators.
And New York hasn't committed. It's authority to permit autonomous vehicles expires on April 1, 2018. However it might effectively sunset on March 1 because safety reports for all pilots are due by then.
Making it worse, every moment an autonomous vehicle spends on the road may require an escort by state police. Its operator has to file an addendum to its pilot program application that includes the exact route, date and time of travel to the authorities, so that state police can determine whether an escort is required.
The operator will also have to reimburse the police for its escort, which costs $92.73 per hour, plus $0.54 per mile, according to the state police page on escort fees. Initial feedback by the Department of Motor Vehicles made it sound as if there was little leeway on the escort requirement. This was clarified subsequent to publication. Meanwhile, in the nation's largest economy, California, operators just have to submit reports on collisions and conditions under which drivers took control of the vehicles.
The governor didn't exactly sound excited about a new era in transportation, either. "With this action, we are taking a careful yet balanced approach to incorporating autonomous vehicles on our roads," Cuomo added.
That "whatever yet whatever" construction usually presents contrasting descriptions, such as "sexy yet refined" or "brash but insightful." Here the governor modifies the boring word "careful" with the even sleepier "balanced." With this kind of salesmanship, New York's website might collapse under all the applications it will get.
Yet the state would be a good place for pilots. It would provide operators with virtually every kind of driving environment to test on, from urban to idyllic and from flat to hilly. Plus, it has a wealth of engineering expertise at its many elite universities. New York City has already been experimenting with connected vehicle technology, under a federal initiative. It also has lots of smaller communities that might make for ideal long-term programs. Will any operators bother though?
This so-careful-it-is-hardly-worth-it approach to authorizing technological innovation recalls the Cuomo administration's approach to licensing new companies using cryptocurrency. Applications cost loads and decisions took forever. If licenses for self-driving vehicles aren't approved dramatically faster than those for bitcoin operators, the state's authority will have long sunset by the time companies get the go-ahead to let cars roll.
"We anticipate that a full review of a complete application, with all the requirements met like proof of insurance, will take no more than a few weeks," a spokesperson for the DMV told the Observer via email.
In February, Toyota, Volvo and General Motors (with its partners at Lyft) went to Washington to complain of mismatched state laws on self-driving cars, as USA Today reported. New York's testing regime could almost engender sympathy for the carmakers, if not for the fact that GM has als been going to states largely in the south to shut companies like Apple and Google's Waymo out of testing programs, as Recode has reported.
​Correction: A previous version of this story reported that all self-driving car trips require a police escort. May 13, 2017 2:55 PM.