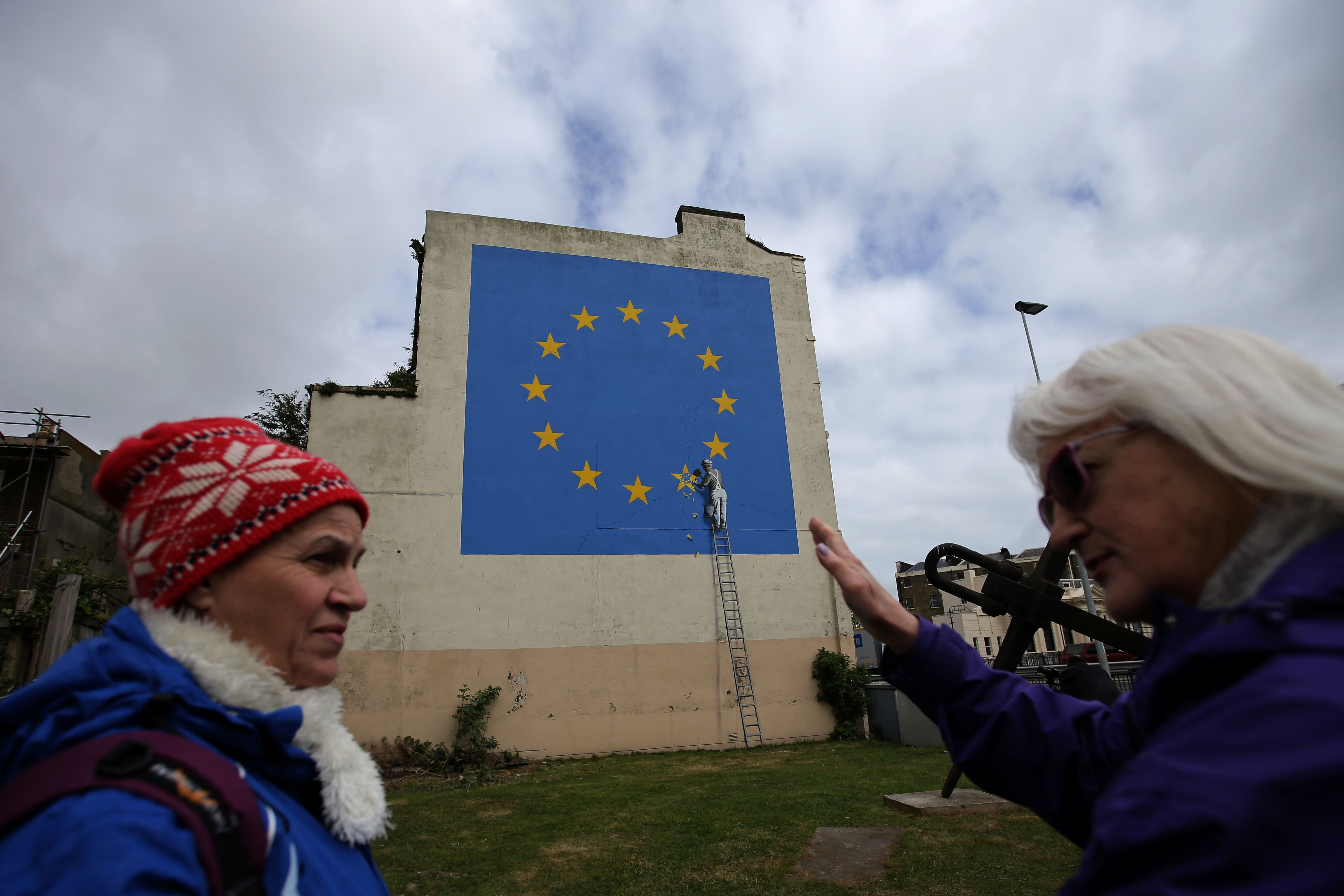 Still-anonymous graffiti artist Banksy has finally come forward with some thoughts on Brexit, by the looks of a recently confirmed mural which appeared over the weekend in Cover, England, according to The Guardian.
The mural depicts a worker on a ladder chipping away a yellow start from the EU's iconic blue flag, and was confirmed to be a Banksy original by street artist's representative, reports The Guardian. The nearly three-story tall artwork has been painted onto the side of Dover's Castle Amusements building, and is the first time that Banksy has created an artwork inspired by the historic referendum vote.
Dover is located directly across the channel from Calais, France, where a refugee camp for Syrian immigrants is located, and where Banksy strategically placed a mural in 2015 depicting Apple founder Steve Jobs, whose biological father was Syrian.
So why has Banksy waited so long to chime in on Brexit? The Guardian notes: "The mural has appeared at a difficult time, when Brexit and the increasingly frosty relationship between Theresa May's government and the EU over negotiations on Britain's departure have become central to the general election on 8 June."
Everyone needed a breather after the double whammy of Brexit and the U.S. presidential election in 2016, so it's not too surprising that Banksy too needed to catch a breath before responding. But in the lead up to the general election on June 8, we have a feeling we'll be seeing Banksy's handiwork again soon.