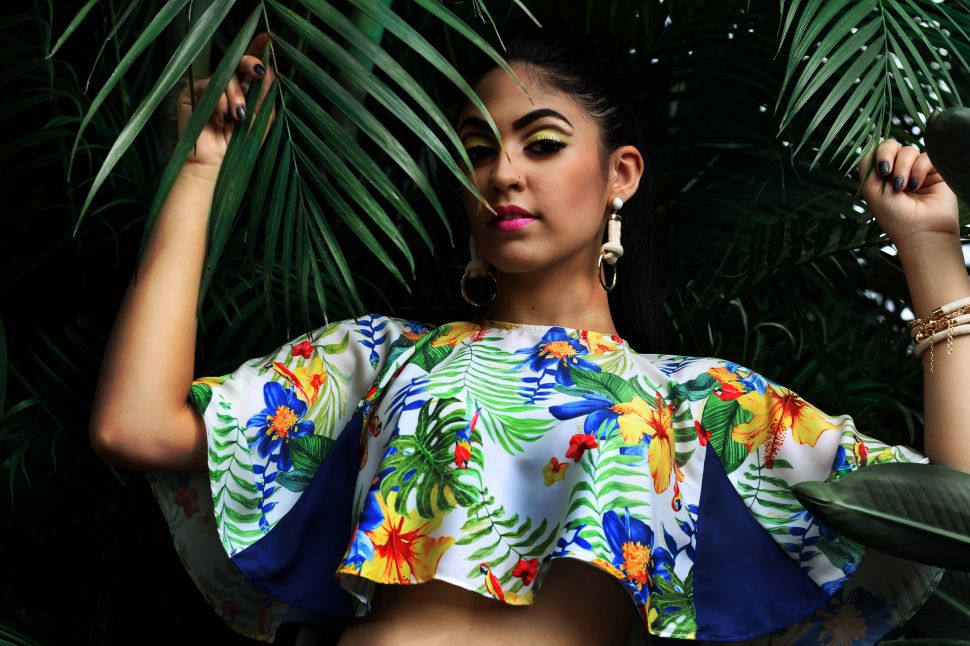 It's no secret that the beauty industry loves a good fad. Right now, green retinols—which usually are neither green nor retinols, and do not perform on a par with actual retinols—are having a moment. Blue tansy and argan oil are still riding high on their waves of buzz. But when it comes to trendy ingredients, few have enjoyed the longevity of coconut oil. It's here to stay.
There's a good reason for that: Coconut oil is the real deal. It has multiple uses, suits most skins, and won't break the bank. This grease that's good enough to eat lives up to its hype.
Yet there remains a massive myth about this wonder ingredient, and it's time to kill it.
In short: The coconut oil from your kitchen cabinet is not "just as good" as any other coconut oil. Not all oils are created equal, and using the right one can make all the difference.
The first mistake people often make is thinking "organic" and "natural" means high-quality. The truth is, coconut oil can be put through the most chemically intense refinement and bleaching processes on earth but still qualify as "organic" and "natural." Agencies that preside over organic certification don't care if a product is made from fresh coconuts or dried. They also don't care if all manner of chemical compounds have been used in the oil extraction process. The devil is in these details, as they are all factors that drive down the overall quality of the oil.
There is also a market-wide lack of awareness of the difference between raw and heat-processed coconut oils. Heating destroys both the antioxidant content of the oil as well as two of its most beneficial components: lauric acid and caprylic acid. Always beware the word "healing" in any non-pharmaceutical product, but here it's legit: These acids have a major impact, with anti-fungal, anti-bacterial and anti-viral properties. This makes them brilliant for all kinds of skin conditions, including eczema, dry skin, cold sores and non-cystic breakouts. Raw coconut oil clocks in at approximately 50 percent lauric acid, while heated varieties have just trace amounts.
Since the only other substance with such high lauric acid content is human breastmilk, there is no real alternative to raw coconut oil if you want those benefits. What's more, heating can also cause bacteria growth in the oil, as well as rancidity that can set in even before the oil has been removed from the coconut flesh.
In addition to the integrity of ingredients, the experience of using a product matters, too. Cheaper oils, made from dried rather than fresh coconuts, often separate in an unpleasant way. These varieties leave oily lumps in your hands when warmed, rather than dissolving into a silky, fragrant pool. It's far from pleasing to try to cleanse or moisturize with these gritty oils, and if you're using the right varieties, you know the pleasures of a smooth one.
If you've only ever used coconut oil from the kitchen on your face, it can be hard to realize what you're missing. Consider investing in RMS Beauty Raw Coconut Cream (about $13). Despite the name, it's a pure coconut oil that has not been subjected to heat or other benefit-depleting processes. You can get the same product with the convenience of a cleansing cloth (and without all of the skin-destroying qualities of wipes) from the brand's RMS Beauty Ultimate Makeup Remover Wipes ($16). Neal's Yard Remedies, the heritage natural brand from England that's attracted a global following, also offers Organic Virgin Coconut Oil ($10) that's raw and unrefined. Like the RMS Beauty Raw Coconut Cream, it can be used as a makeup remover or a moisturizer, as well as a hair mask.
Jackie Danicki created one of the first and most popular beauty blogs in 2004, and has consulted some of the world's most iconic brands on digital content strategy and innovation. Jackie blogs at http://burnedoutbeauty.com, and you can find her on Twitter, Instagram, and Snapchat as @burnedoutbeauty.