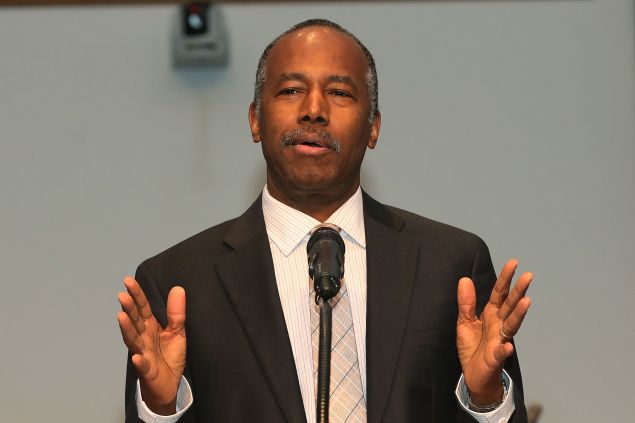 Somewhere in Ben Carson's busy schedule of destroying public housing and espousing thoughts like "poverty to a large extent is also a state of mind," the Secretary of Housing and Urban Development found the time to sell his West Palm Beach house.
Carson and his wife, Candy, listed the five-bedroom, 4.5-bath home in December 2016 for $1.2 million, shortly after Donald Trump nominated him for the HUD position. Alas, the Carsons didn't find someone willing to shell out quite that initial asking price, as the 6,155-square foot home has sold for $920,000.
And while many of Carson's decisions have been wildly unpopular, to say the least, one person had nice things to say about him. "He's as laid-back in person as he is in public," Carson's real estate broker, Arthur Martens of Engel & Völkers, told Town & Country, also noting that his wife is "a bunch of fun—she's as gregarious as he is calm."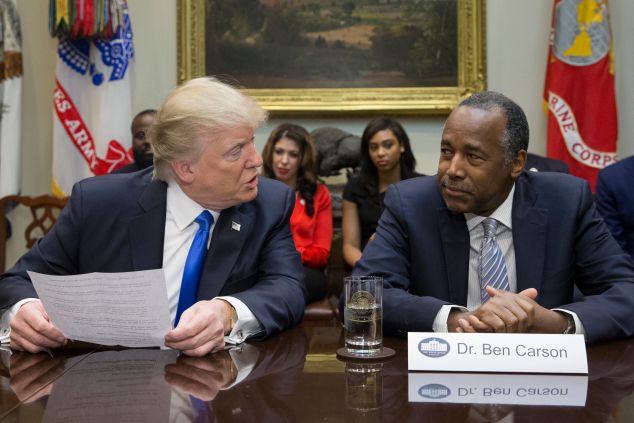 The Carsons purchased the two-story home about three years ago for $775,000, before they upgraded to a nearly 9,000-square-foot mansion in Palm Beach Gardens, for which they paid $4.38 million. There's a formal living room, a media room, and family room, as well as marble floors and a very ornate staircase. The house also features 22-foot ceilings and a two-story wall of windows that looks out onto the swimming pool.
In true Florida fashion, the home has a three car garage with enough room to park an extra golf cart, because obviously that spare golf cart is a crucial part of Palm Beach life. But Carson has also made moves closer to D.C., as he reportedly purchased a 6,400-square-foot home in Vienna, Virginia earlier this year.
But, the sale didn't go as planned. After the buyer, real estate exec Stephen Lustgarten, and the Carsons agreed on the sales price, an inspection of the house revealed the entire place was covered in mold due to leaks. They then had to redo the entire roof, in addition to exterior changes to bring it up to the Palm Beach County code. But everyone can calm down—the very laid-back HUD Secretary and his wife came up with a "win-win agreement despite the unplanned costs to both parties." Great.