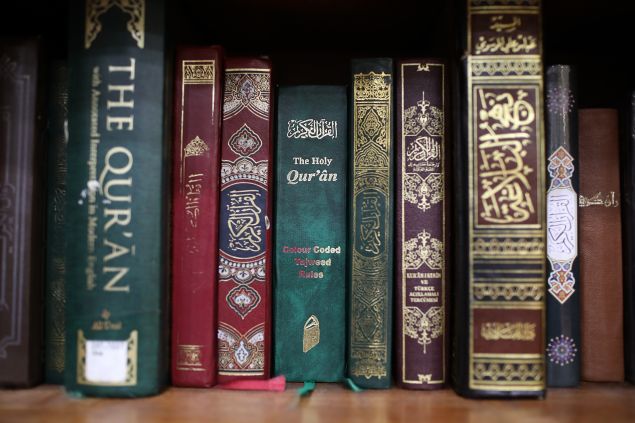 A Somerset County town will pay $3.25 million in damages and attorneys' fees to the Islamic Society of Basking Ridge and must allow a long-delayed mosque to be built under a pair of settlements announced Tuesday.
The Islamic Society and the U.S. Justice Department both sued Bernards Township last year after land-use officials denied the society's mosque application through a "Kafkaesque" process involving dozens of hearings, according to one of the lawsuits.
Under one of the settlements announced Tuesday, Bernards agreed to pay $1.5 million in damages to the Islamic Society and $1.75 million in attorneys' fees. The town also agreed to allow the mosque. A previous ruling by U.S. District Judge Michael Shipp requires the mosque to build 50 parking spots, instead of the 107 that had been sought by local officials during the permitting process.
"We look forward to welcoming people of all faiths and backgrounds to our mosque," Mohammad Ali Chaudry, the president of the Islamic Society of Basking Ridge, said in a statement. "Our doors will be open to anyone interested in building bridges to promote harmony in the community and peace in the world."
After the Islamic Society filed its lawsuit, the Justice Department followed with its own complaint charging that the town had violated the Religious Land Use and Institutionalized Persons Act of 2000, a federal law that prohibits discrimination in land-use and zoning decisions.
A separate settlement with the Justice Department, also announced Tuesday, requires Bernards Township leaders and officials to undergo training on RLUIPA requirements. The township also agreed to publicize its anti-discrimination policy in local newspaper ads and to report periodically on its compliance with the settlement to Justice Department officials.
Finally, Bernards agreed to amend an ordinance it passed during the mosque application proceedings that imposed zoning restrictions on all houses of worship. The town, however, did not concede that the ordinance was unconstitutional or illegal.
"Federal law requires towns to treat religious land use applications like any other land use application," acting U.S. Attorney William Fitzpatrick said in a statement. "Bernards Township made decisions that treated the Islamic Society of Basking Ridge differently than other houses of worship. The settlement announced today corrects those decisions and ensures that members of this religious community have the same ability to practice their faith as all other religions."
The federal lawsuit was brought under former U.S. Attorney Paul Fishman, who was appointed by President Barack Obama and dismissed by President Trump. The Justice Department continued the lawsuit.
"Federal law protects people of all religious communities from discrimination and unlawful obstacles when they seek to build a place of worship," Acting Assistant Attorney General Tom Wheeler said in a statement. "Through this agreement, the Islamic Society of Basking Ridge and its members will be able to build a mosque and exercise the fundamental American right of freedom of worship."
The settlements notwithstanding, Bernards Township on Tuesday denied that officials acted with discriminatory intentions.
"In our opinion and that of our legal counsel, settling represents the most effective path forward to mitigate the financial risk of protracted litigation as well as resolve the issue of the ISBR's proposed house of worship in Liberty Corner," a spokesman, Michael Turner, said in a statement.
"Bernards Township is a diverse and inclusive community, where for years the ISBR congregation have practiced their religion along with their neighbors unimpeded, using township facilities at the Bernards Township Community Center and at Dunham Park. Bernards Township elected Dr. Ali Chaudry as the nation's first Pakistani Muslim Mayor after the terrorist attacks of September 11, 2001. We remain a united township where all are welcome."
Adeel A. Manghi, the lead lawyer for the Islamic Society of Basking Ridge, said his law firm, Patterson Belknap Webb and Tyler of New York, would be donating the $1.75 million in attorneys' fees to "to a variety of charitable and other worthy causes."
"Municipalities around the country should pay close attention to what happened in Bernards Township," Manghi said in a statement. "The American Muslim community has the legal resources, the allies, and the determination to stand up for its constitutional rights in court and will do so."
Another Somerset County town, Bridgewater, settled a similar lawsuit for $7.5 million in 2014 after local officials denied a proposal to turn a former banquet hall into an Islamic community center.
Bayonne's zoning board denied a mosque application and was sued last week by a group of Muslims alleging bias. A Facebook group called "Stop the Mosque in Bayonne" has more than 300 followers and in December called the prospect of an Islamic house of worship "disgusting."