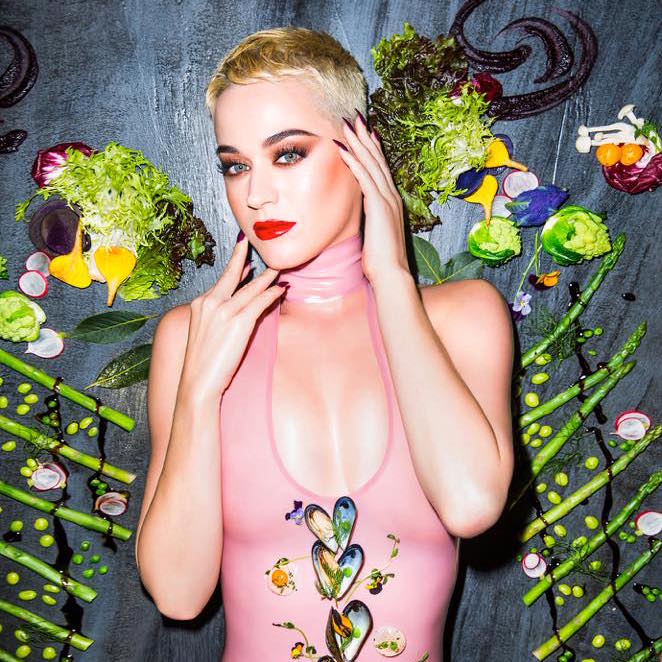 While you were probably focused on the new Harry Styles record, there was a ton of great new music you probably missed last week. Don't worry if you missed the latest jams last week: we're here for you. This week we're featuring new tracks from Selena Gomez, Terror Jr, Katy Perry and Nicki Minaj, Camila Cabello and Broken Social Scene. Listen below, and get away from the day a little bit.
Katy Perry ft. Nicki Minaj
[youtube https://www.youtube.com/watch?v=Rt8mqwdf3KE&w=560&h=315]
It's been worth the wait to hear a Taylor Swift diss track from Katy Perry, but to be honest, this is perhaps the best single she's released from her forthcoming LP Witness. Joined by Nicki Minaj—who also has previously beefed with Swift—Perry brings her best '90s club mix to the plate. While Ruby Rose took to Twitter to let the world know her thoughts on Perry's latest track, we'll be waiting for more Swift Squad members to respond.
Selena Gomez
[youtube https://www.youtube.com/watch?v=YVtzQms7lps&w=560&h=315]
It's not too often you get a pop star flipping a Talking Heads track, but then again Selena Gomez is pretty much one of a kind. On "Bad Liar," Gomez plays up her strengths to put out a sultry, David Byrne-approved bop that lets us in on Gomez's sonic exploration.

Terror Jr
[youtube https://www.youtube.com/watch?v=DS-Dv2t201E&w=560&h=315]
It's easy to say that the enigmatic quality of Terror Jr is what makes them appealing, but the trio knows how to deliver electro-pop earworms with style. Whether the lead singer is Kylie Jenner or someone the world has yet to meet, her breathy vocals leave us wanting more.
Camila Cabello
[youtube https://www.youtube.com/watch?v=NlrYn_dZdqk&w=560&h=315]
Camila Cabello leaving Fifth Harmony might just be the best business decision she's ever made. On "Crying In The Club," Cabello shows she can deliver powerhouse vocals with a pop vulnerability that's the perfect dance anthem.
Broken Social Scene
[youtube https://www.youtube.com/watch?v=n9ujF9s48Z8&w=560&h=315]
Nothing sounds quite as good as a band like Broken Social Scene reuniting again. With Feist's breathy vocals overlaying the breezy indie-rock melodies, it sounds like a homecoming for the Canadian supergroup.