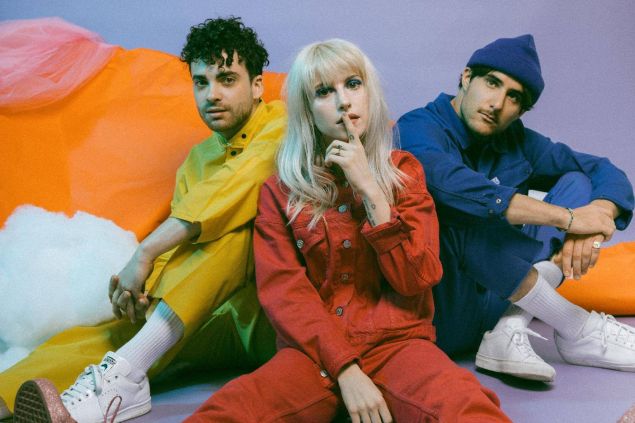 While you were probably focused on the new LCD Soundsystem tunes the band performed on SNL this weekend, last week saw an incredible collection of new music drop. Don't worry if you missed the latest jams last week: we're here for you. This week we're featuring new tracks from Niall Horan, HAIM, Grizzly Bear, Paramore and Billy Raffoul. Listen below, and get away from the day a little bit.
[youtube https://www.youtube.com/watch?v=o5FzCz8NC58&w=560&h=315]
The smoky, soulful sounds of the latest One Directioner gone solo, Niall Horan, have arrived. A bit sultrier than Harry Styles' "Sweet Creature," Horan definitely proves he's not afraid to get a bit racy. And just in case you were wondering, no, it's not an Interpol cover.
[youtube https://www.youtube.com/watch?v=D7krrRoJpT0&w=560&h=315]
Breezy '80s-pop outfit HAIM are back with a vengeance. With a catchy, anthemic chorus, HAIM's plea for a past relationship is prolific and definitely Stevie Nicks-influenced.
[youtube https://www.youtube.com/watch?v=PZ8LB6KHHMs&w=560&h=315]
Grizzly Bear made its long-awaited return with the dreamy, melancholic lilt of Ed Droste on "Three Rings"—an earworm that the band had been previewing on social media for a few weeks. While many 2000s indie-rock acts have made/are making a return this year (The Shins, Phoenix, LCD Soundsystem), Grizzly Bear's new record is one we've been anticipating the most.
[youtube https://www.youtube.com/watch?v=yw-RPm1uOM4&w=560&h=315]
Don't let the sunny new-wave-infused pop of Paramore confuse you: the band still has their emo roots. But their evolved sound shows a polished sense of maturity and a new chapter for the Hayley Williams-led act.
Billy Raffoul
[youtube https://www.youtube.com/watch?v=1B3pJcB-S0M&w=560&h=315]
Falling somewhere in-between Hozier and James Bay is Billy Raffoul. The 22-year-old knows how to balance poetry with an anthemic, hard rock edge. We'll definitely be seeing more of this Nashville by Canada troubadour.