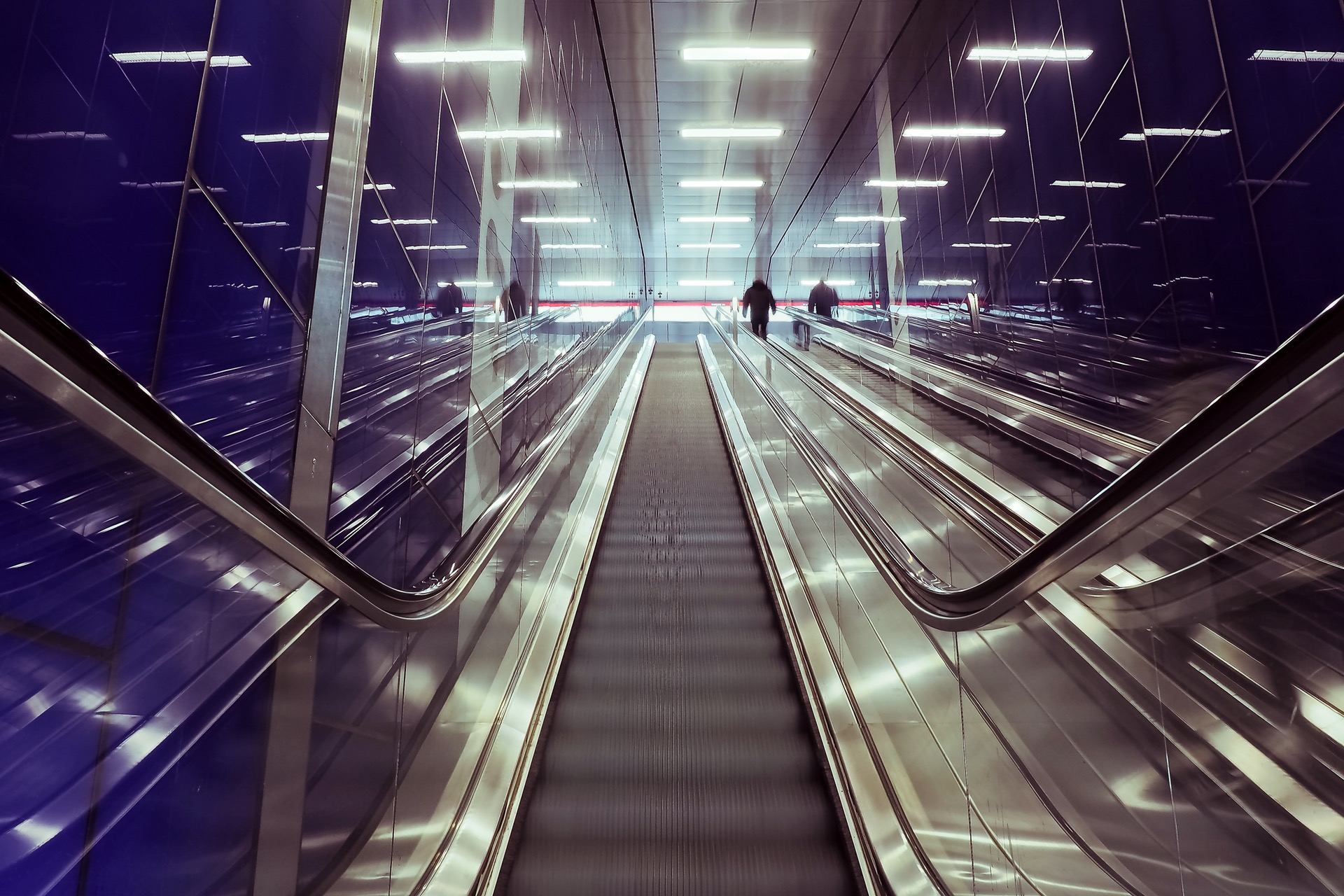 I think we all reach a point in our careers when we decide enough is enough.
Sure, the money isn't to be sniffed at and you've risen far, but more and more it begins to dawn on you that this is not the life you had planned out for yourself.
And in fact the more you think about it, is this a life at all? Working 40 plus hour weeks for someone else's ideal?
You'd do anything to reduce stress and start to live a life on your own terms but the way forward is clouded with uncertainty and doubt.
I know this because that was me a few years ago. I knew I wanted to do something more 'me', more inline with my values. Yet, the stress and overwhelm that came up whenever I thought about making that important leap forward and starting my own business crippled me for many years.
Thankfully with a lot of inner work and the help of my own coach I finally made that leap and I'm glad to say I've never looked back. I love every minute of my new life. The freedom, the small daily acts of creation, the clarity of thought it allows.
The work I do with my creative partners now centres around men and women who also want to live a more creative, fulfilling and prosperous life.
On their own terms.
These are courageous people who are already successful but who know something is missing.
They want to reduce stress, have more time to spend on what's important and to live a more productive and exciting life.
Yet, what is often the case is that the qualities that have led to their current success are actually the very things that threaten to keep them from moving forward with new ideas.
Yes, critical thinking, problem solving and perfectionism are all enviable traits at a certain level, but there is also a shadow side to these qualities.
Attention to detail and deep consideration on important decisions is all well and good, but it doesn't take much for this thoughtful nature to tip over into procrastination. Before we know it critical thinking morphs into OVER-thinking.
At this point overwhelm, stress and doubt are never far behind.
Indeed, a client of mine, Sarah, a successful director of operations, who was looking to start her own marketing business told me recently that whilst she thinks deeply '…it takes time and energy. In such places I often feel lonely which can make me freeze and question myself.'
This was something I too fell prey to.
For a long time I knew I wanted freedom from employment yet I routinely held myself back and, as a result, felt frustrated and unsettled.
You see, the problem was that while I cared deeply about my vision for what I wanted to do with my life, I was also spending too much time waiting to feel ready. I was very good at tricking myself that I was considering options and being productive when really I was just stuck in doubt and insecure thinking.
But if we don't fully consider our options, surely we might miss opportunities and make the wrong decisions?
And I think this is where a lot of us can struggle.
We are so focused on doing the right thing by our company and our family and our community that we can become overwhelmed by all the different avenues available. Like Sarah, we suddenly feel very isolated and unsure of what to do next.
Here lies the trick we all fall for unfortunately. You see, we're conditioned to believe that if we have a problem to solve, or a choice to make, the only way to find the answer is to go up in our heads and do loads of that really, really good thinking to find the solution.
But the reality is that in doing so we often get lost in loops of old ideas which lead to bad, stress-induced decision making and second-guessing ourselves.
As this contaminated thinking goes on we start to question our abilities.
We find ourselves stuck in a past that we feel is informing us of our shortcomings or a future we feel is warning us of impending errors.
Neither of these places are real of course. Because thankfully we are only ever in the present moment, in reality, and our feelings can't possibly be telling us about anything but our thoughts in the present moment.
Whilst it might seem like our feelings are telling us about our abilities or the success (or not) of a future idea, they never ever are. They are just giving us feedback about our present state of mind.
And the really, really good news is that if we slow down and remind ourselves of this fact we can reset and, reduce stress and fall out of this cluttered, insecure thinking.
In doing so the right solution is allowed to show itself. Why? Because we've given it the space to appear.
When you're clear headed and connected to the present moment you are open to new insights.
You create space for new thinking to appear. You connect back to your innate potential and inspiration where you know instinctively what the next course of action is.
You don't ever need to think yourself into getting better results, you just need to trust that your innate wisdom is always there if you slow down and connect with it.
Taking the time to get present, get clear and getting connected with yourself will provide remarkably better results and ideas than any over-thinking would ever allow.
Having a clear mind allows you to acknowledge the reality of a situation while staying focused on strengths and open to insight. Your peace of mind then has a calming effect on your team and customers so more results are achieved.
The bottom line of all this is simple; learn to trust that when your head is clear of thoughts this isn't you not being a good leader, this is exactly the right condition to allow new insights and the right course of action to show itself. Creative thinking will be free to occur naturally and you'll find it much easier to move into a productive flow state.
With this new understanding you can approach your mission with clarity, confidence and new insight, seeing where you're going and what you need to do to get there.
Matt Hattersley helps high-achievers leave stress behind and start living a more prosperous, fulfilling and inspiring life. On their own terms. For more information you can connect with him: www.matthattersley.com