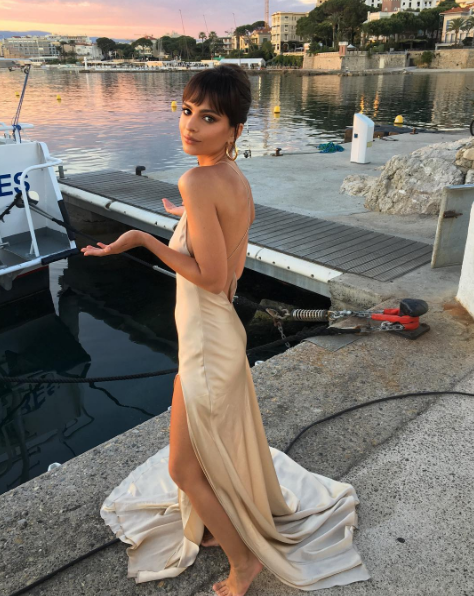 It's that time of year where Hollywood heads to the south of France for the annual Cannes Film Festival.
Cannes isn't just for the film industry anymore; along with all the actors, producers and directors, you'll see models and other celebs all over the place—walking the red carpet, dancing on yachts and posing for glamour shots. The Festival only officially began yesterday, but that hasn't stopped those already there from filling Instagram feeds with many a jealousy-inducing upload.
These are only the beginning of what will surely be a social media heavy time, so scroll down to see the best snaps so far, including Elle Fanning in her much-discussed Vivienne Westwood unicorn gown, Emily Ratajkowski's video where she gets very comfortable with Bella Hadid, and Susan Sarandon's pre-red carpet car moment. Sara Sampaio and Lily-Rose Depp shared some serious #beauty moments, while Bella Hadid's beyond luxurious prep time, complete with silk robe and champagne, proved to be ideal Boomerang conditions. Not to mention Jessica Chastain, Uma Thurman, Marion Cotillard and Julianne Moore—below, the ten best photos thus far.
Elle Fanning
Emily Ratajkowski
Bella Hadid
Susan Sarandon
Sara Sampaio
Lily-Rose Depp
Jessica Chastain
Uma Thurman
Marion Cotillard
Julianne Moore
Via visual intelligence platform Dash Hudson.