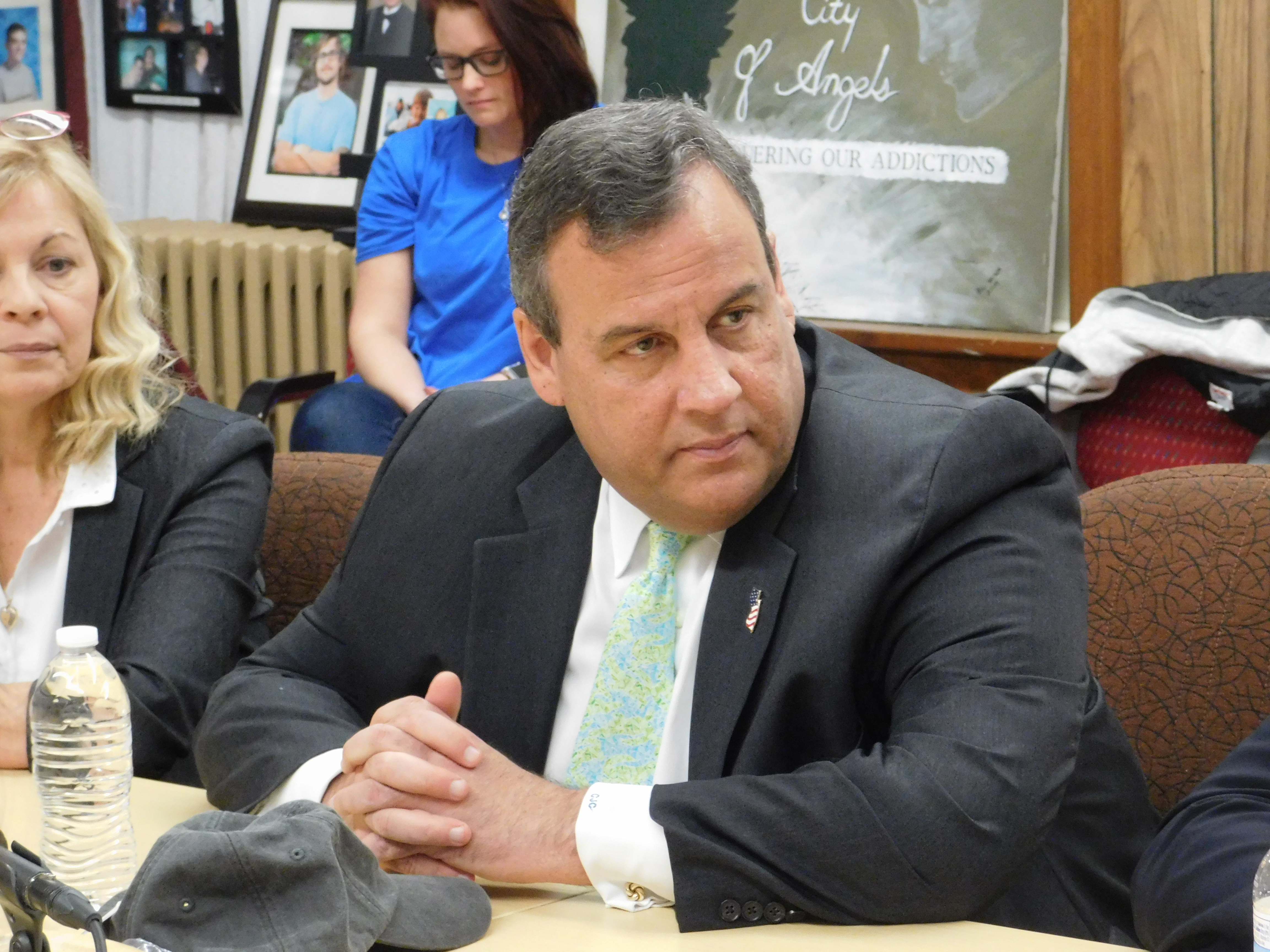 HAMILTON — A day after Republicans in the House of Representatives passed a major rewrite of the Affordable Care Act, Gov. Chris Christie said he has some concerns over the new bill's deep cuts to Medicaid.
Unlike other Republican governors, Christie chose to expand Medicaid in New Jersey in 2013 under the Affordable Care Act, a decision that irked conservatives but that the governor has defended consistently as the right choice for the state. Now in his last year in office, Christie has become a crusader against drug addiction and is leading a White House task force tackling the alarming rise in heroin deaths across the country.
Many addiction and recovery services are funded by Medicaid and many residents in recovery are Medicaid-dependent. And the American Health Care Act, the GOP legislation that passed the House on Thursday, includes deep cuts to Medicaid — to the tune of $880 billion by 2026, according to the AARP — that would transform it into a much more limited health care program.
"Anything that affects our ability to pay for the promises that we have made concerns me," Christie said during a roundtable discussion Friday organized by the addiction recovery organization City of Angels NJ. "We made promises on Medicaid expansion and other things, which is the thing I am most concerned about."
But Christie said he will not pass judgment on AHCA until he understands the scope of the final legislation, which is now before the U.S. Senate and could be amended heavily. "Let's see what it looks like and see if I am concerned," he said.
"I want to read it first before I say anything. Whatever it is — and I don't even know what it is — a lot of it is going to change before it ever reaches the president's desk," he said.
The Congressional Budget Office did not get a chance to score the final version of the bill before the House vote on Thursday. According to a CBO analysis of an earlier draft, the federal deficit would have fallen sharply because of the Medicaid cuts but 24 million people nationwide, and 500,000 in New Jersey, would have lost health coverage.
In February, state Treasurer Ford Scudder said nearly 780,000 New Jersey residents had gained coverage through some of the same provisions of the Affordable Care Act that were rewritten by House Republicans. The figure included 487,000 residents who were covered through the Medicaid expansion and 295,000 who enrolled in plans through a new insurance marketplace.