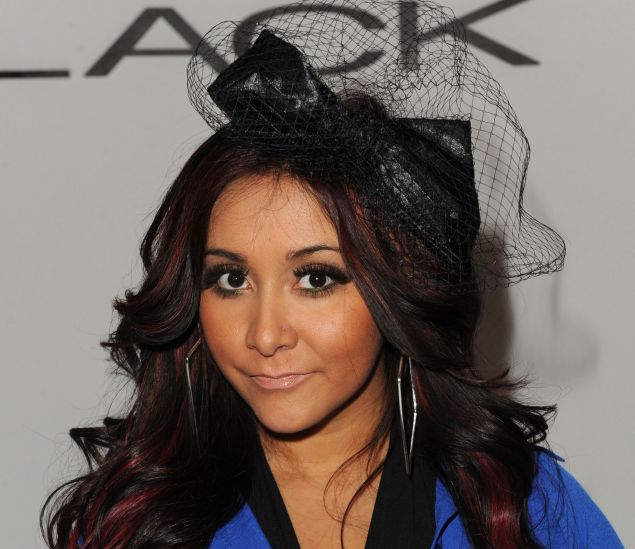 Commencement speakers at New Jersey's public universities will be limited to $10,000 in compensation after Governor Chris Christie signed a bill sparked by a reality TV star's $32,000 speaking fee at Rutgers.
The public university drew criticism in 2011 when Nicole "Snooki" Polizzi of MTV's "Jersey Shore" collected that sum to speak at a student-organized event. Her compensation was $2,000 more than that of Nobel Prize-winning author Toni Morrison, who spoke at commencement.
Christie said in a statement that he signed the bill to stave off increases in tuition. The MTV star's pay for the appearance was drawn from student activity fees. 
"Our public institutions of higher education need to be better stewards of both State resources and non-State sources of revenue to ensure the costs of a college education do not become unmanageable," Christie wrote in his signing statement, which did not mention Snooki.
"Because speakers are not paid with State funds, this bill is essentially a symbolic statement on the rising costs of higher education and will have minimal impact on limiting the ability of the State's public institutions of higher education to engage speakers at whatever rates they mutually agree to pay," Christie continued.
Rutgers will pay actor and musician Steven Van Zandt $35,000 to speak at this Sunday's commencement. The university has said the money for commencement speakers comes from a contract with Coca-Cola and not from tuition income. Coke gives Rutgers over $2.5 million a year in sponsorship.
Former president Barack Obama declined the $35,000 honorarium when he spoke at Rutgers's commencement last year. The university still spent $1.43 million for the appearance, including over half a million dollars for police and a traffic safety consultant.
"Jersey Shore" documented the antics of a group of young people living at a shore house, and ran from 2009 to 2012.
Snooki described the governor as "full of hate" in her book "Strong is the New Sexy" when she relayed the story of meeting Christie on the boardwalk in Seaside Heights.