What a weird season at City Ballet! First, a week of general repertory (three Balanchines, three Robbins); last, a week of A Midsummer Night's Dream; in the middle, four-weeks spent resuscitating decades of new works commissioned by Peter Martins. Yes, ten programs comprising 43 ballets. I hope you don't think it's cynical of me to suggest that this may have been more a marketing device than an artistic decision.
Don't worry—I'm not going to walk you through all these pieces. I couldn't: I've already forgotten some of those I've just seen again, having forgotten them an hour after seeing them the first time, five, ten, twenty years ago. Think about those oldies not considered worthy of resuscitation! Remember: lots of these efforts were commissioned to fill out the programs of various Festivals, another marketing device. Surely there could be no other reason for this great company to hitch its reputation to a Jorma Elo? A Nicolas Blanc? A Robert Binet? Inclusivity at any cost has been the order of the day, presumably good for fund-raising and a passive audience prepared to salute just about anything it's told is cutting edge. But let's give credit where credit is due: We weren't subjected to the return of Musagète, Boris Eifman's disgusting "tribute" to George Balanchine intended to celebrate his centenary, unquestionably the low point in the company's history.
Here's what's been confirmed by this month-long extravaganza labeled "Here/Now." First and foremost, that Alexei Ratmansky is by leagues the finest choreographer we have. The five ballets he's made for NYCB—and let's name them all, to honor his talent: Russian Seasons, Namouna, Pictures at an Exhibition, Concerto DSCH, and his latest, Odessa—are the cream of the crop. Ratmansky is a master, and although he's done terrific work as the Artist in Residence at ABT, and for other companies too, this is his most consistently excellent body of work.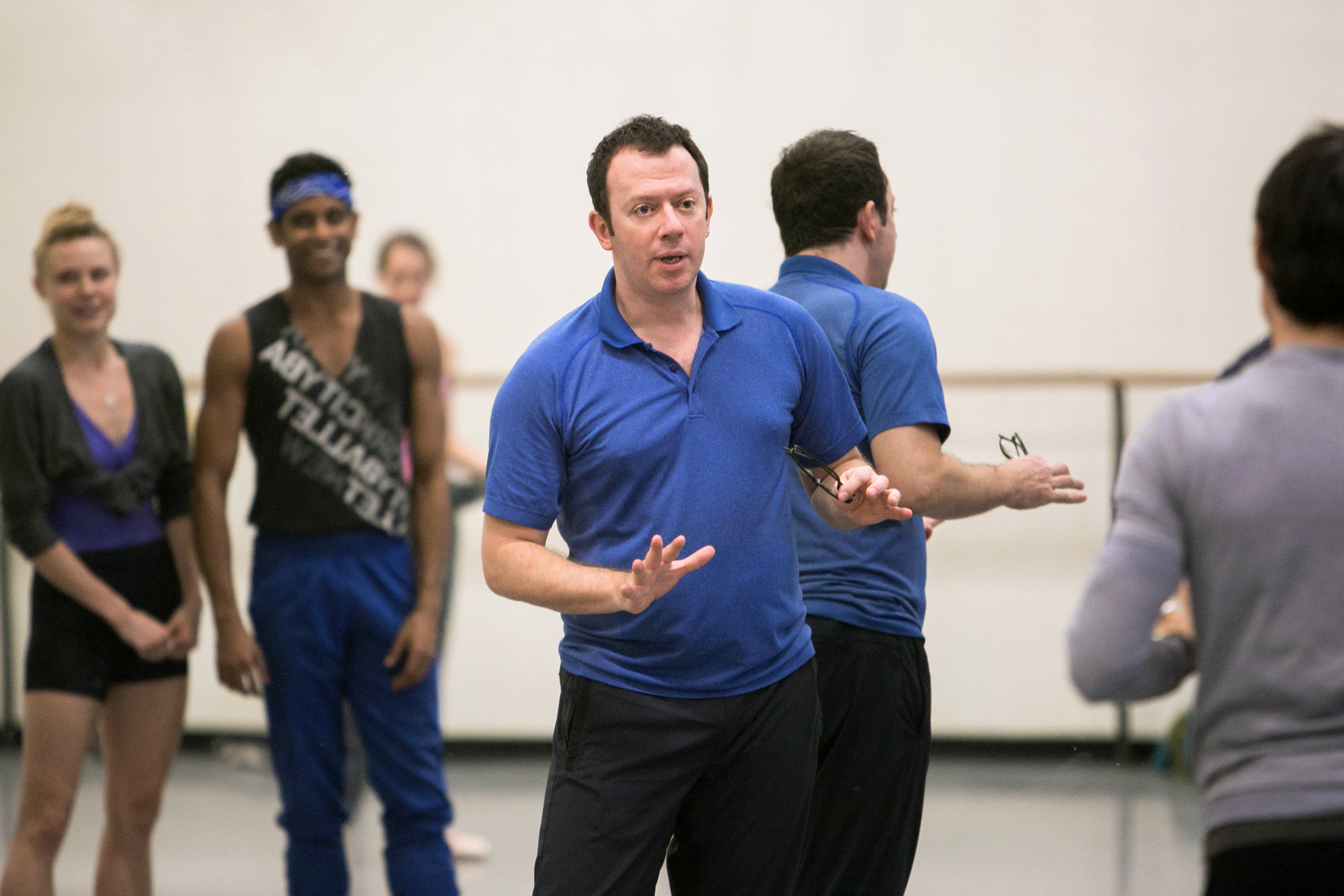 We've also been able to track the sad deterioration in the work of the talented Christopher Wheeldon. His first big works for the company, Polyphonia and Morphoses, were really exciting. (Only the first was on display this month.) What we were given instead was the ubiquitous In the Rain pas de deux, some mid-level pieces, and the recent dreadful American Rhapsody, yet another misguided rendezvous with George Gershwin after his clunker American in Paris ballet, which came and went in a blink, and his Broadway American in Paris musical. (It wasn't very good, but it was light years ahead of the ballet.) Wheeldon has clearly been lost to big, expensive story ballets and musicals.
Eight ballets by Resident Choreographer Justin Peck! Practically a retrospective, and perhaps not a great idea. Every one of these pieces, including the new one, is bursting with ability, but displaying this many at once underlines a certain sameness. I'd rather see one Peck ballet at a time than four in a row. We can see that he's been trying to break away from that sameness—in Rodeo, in the new The Decalogue. And it's good to be reminded of his superb deployment of his fellow dancers. Well, he's one of them, and he understands them. (And let's recognize his own strengths at a dancer—the relaxed, masculine Americanness of him. I'd give a lot to see him dancing Paul Taylor.)
And then there were six of Peter Martins' own pieces. Who understands his choices? We were spared the awful Thou Swell (alas, it's been all too visible recently), but not the lugubrious Stabat Mater, which actually was more bearable than it was back in 1998. A stronger cast? I've mellowed? Everything about Jeux de Cartes is derivative and irritating except the strong backdrop. But Fearful Symmetries and particularly Barber Violin Concerto deserve to be seen. So does Hallelujah Junction, though it didn't turn up; Ash and The Infernal Machine didn't make up for its absence.
The remaining repertory veered from unacceptable to acceptable. In the latter category: Lauren Lovette's For Clara, a brave beginning for a new choreographer, and Jean-Pierre Frohlich's Varied Trio (in four), a witty response to exceptionally interesting music by Lou Harrison. Let us draw a veil—a shroud?—over the contributions from Pontus Lidberg, Myles Thatcher and a slew of others.
The two new works—by Ratmansky and Peck—were in strong contrast. Peck's The Decalogue breaks away (sort of) from the highly charged activity of most of his pieces. His frequent collaborator, the composer Sutjen Stevens, has put his foot on the brake here: instead of the insistent pulsations of his earlier Peck scores, we have calm, even meditative piano music, seemingly Debussy-inspired. Ten dancers, ten brief sections, lots of partnering, fewer of his signature (and brilliant) formations and surprises. Yet again he focuses on Sara Mearns, but as usual I find that what he gives her to do is bland. At this point she is so fetishized that just presenting her in a golden pool of light seems to be enough. (This phenomenon appeared at its worst in Lidberg's The Shimmering Asphalt—but then he didn't know what do with his other dancers either.) I should add that I found Mearns's dancing throughout the season more consistently pleasing than ever before—in Barber Violin Concerto she was ravishingly lyrical, and she was strong and authoritative in Ratmansky's Concerto DSCH. She's finally thinking, not merely exulting in what she can do. In The Decalogue, Peck too has calmed down—a good change of direction for him to explore, but I don't know what else this ballet signifies. We'll see if he's able to balance this new mellowing with the excitements of Everywhere We Go, Year of the Rabbit, and The Times are Racing.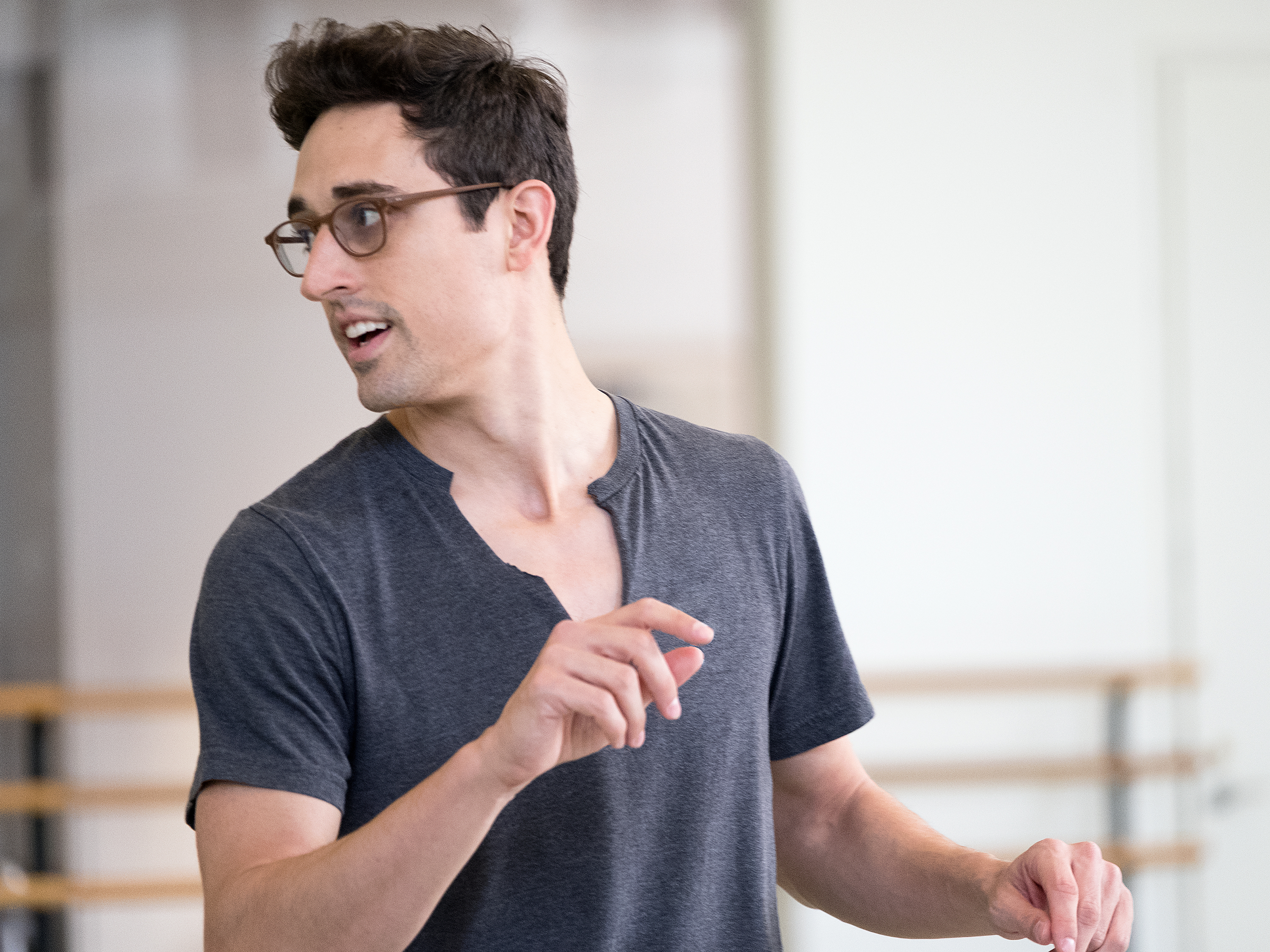 Odessa, the new Ratmansky work, is filled with excitement. The intense score by Leonid Desyatnikov is inflected with tango, gypsy, and the movies—it's a reworking of the music for the Russian film Sunset based on Isaac Babel's Odessa stories. There are three couples in frequently violent interaction—love comes and goes with explosive results. As always, Ratmansky is brilliant at using his (small) corps to interact with, and deepen, the choreography for the principals. The ballet is a rush of emotion, and I found it thrilling. The outstanding performance was Sterling Hyltin's, utterly committed and profoundly intelligent. Hyltin goes from strength to strength, both in classics like La Sylphide and Swan Lake and in such different works as Odessa and Stabat Mater. She's now the most flexible—and, to me, the most interesting—ballerina at City Ballet.
The entire company, in fact, is looking wonderful, despite the strain of getting so many pieces up on the stage in so short a time—and the plague of injuries that stems from that strain. Alas, what the "Here/Now" caper reveals yet again is that while bringing the company up to this remarkable level, Peter Martins has not been able to solve the repertory problem. Forty-three commissioned ballets, and not many of them keepers….