These fossil fuel groups would've gotten away with it if it weren't for those meddling kids—and, you know, scientific fact.
Shortly after Donald Trump was inaugurated as president, 21 young people (ages 9 to 21) amended a 2015 lawsuit against the federal government to name Trump as a defendant. They allege that federal agencies haven't done enough to keep global warming in check—in fact, the kids argue that leasing federal property for fossil fuel extraction makes things worse.
While the government initially filed a motion to dismiss the case, a federal judge denied the appeal. As such, the feds turned to fossil fuel industry groups to help them build their defemse.
But this week, three of those groups pulled out of the case. Why? Because they couldn't convincingly argue that climate change isn't real.
The American Petroleum Institute (API), National Association of Manufacturers (NAM) and American Fuel & Petrochemical Manufacturers (AFPM) all dropped their attempts to intervene in Juliana v. U.S. They were planning to argue that a judgment requiring the government to tighten environmental regulations would harm their business interests.
But when Judge Thomas Coffin ordered the three companies to submit a joint filing outlining their views on climate change, the groups realized they didn't agree on what those views were. Court transcripts show they were unable to come to a consensus on the effect human activity and greenhouse gas emissions have on global warming.
This confusion is not surprising given that 97 percent of scientists agree that climate change is real, and research shows that the burning of fossil fuels like coal and oil has increased greenhouse gases. The industry groups may also fear that laying out the scientific findings they accept in court could bind them to specific positions in other climate change cases.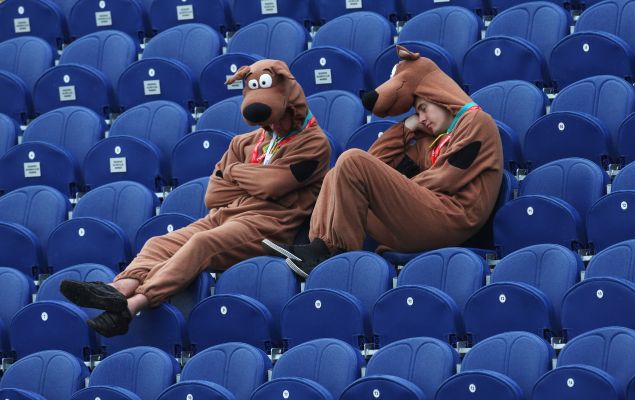 But in statements to the Observer, several of the groups involved said it was actually Trump's election which convinced them it wasn't necessary to take part in the case—after all, he thinks climate change is a hoax "created by and for the Chinese."
"After every election, the NAM evaluates what cases we need to be involved in to protect manufacturers' interests. The dynamics have changed over the last several months," NAM Senior Vice President and General Counsel Linda Kelly told the Observer in an email. "We fully support the efforts of the remaining defendants to push back against the plaintiffs' ill-conceived legal theory of regulation by court decree."
"Fossil fuels have enormously benefited mankind, and the plaintiffs' proposal to eliminate them would severely harm our nation and the world," the AFPM said in a statement. "We are confident that the U.S. Department of Justice will rigorously defend its position and that the court will conclude that setting national environmental policy is the role of Congress and the president."
But while these media statements take a strong stance, the fossil fuel groups did not use the same tactic with the judicial system. In fact, the motions to withdraw didn't give any explanation for their exit.
"What is noticeably absent from these withdrawal motions is the reason why the fossil fuel industry wants to leave the case," Phillip L. Gregory, co-lead counsel for the plaintiffs, said in a statement. "They plead with the court to let them out, yet fail to give Judge Coffin any reason behind their change of heart."
Perhaps the heads of these companies finally read Laudato Si, the climate change encyclical Pope Francis presented to President Trump earlier this week. Or maybe they're just trying to escape like Scooby-Doo villains before they get unmasked.