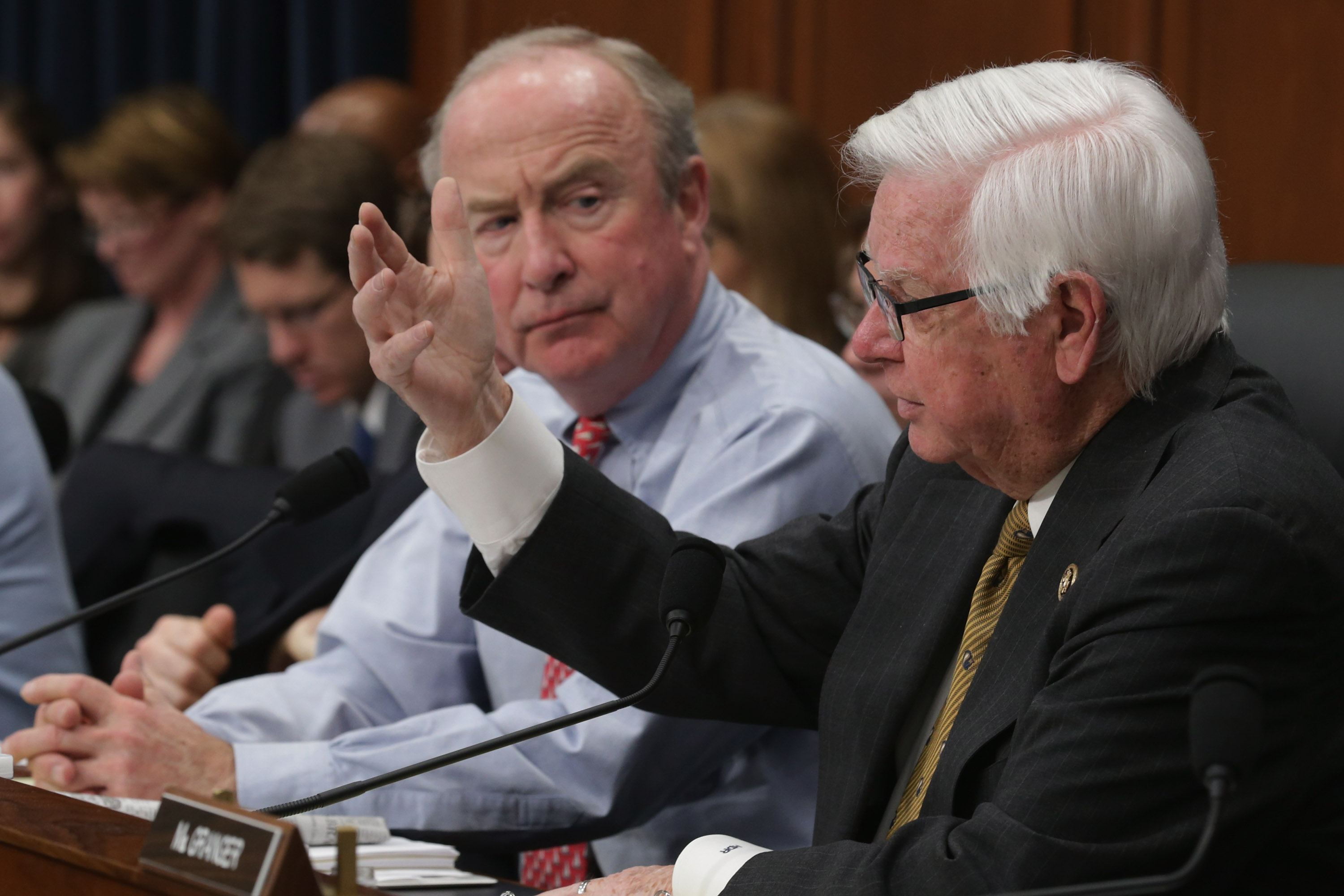 Rep. Rodney Frelinhuysen's (R-11) controversial yes vote on the American Health Care Act and a fundraising letter he sent targeting one of his constituents have shifted the dynamics of his district ahead of the 2018 midterms, according to an analysis by the Cook Political Report released Friday.
Cook moved the 11th District one notch to the left, a notable change due to the district's history as a Republican stronghold in past elections. In 2000, Frelinghuysen's seat was considered so safe for Republicans that Frelinghuysen's most high-profile competitor was a ficus tree registered as a gag by filmmaker Michael Moore.
Frelinghuysen's district went from "likely Republican" to "lean Republican" for the 2018 race, Cook said.
Cook took notice of a recent episode in which Frelinghuysen targeted one of his constituents.
In March, Frelinghuysen sent a letter to a Lakewood Bank director targeting one of their employees, Saily Avelenda, who was criticizing him in the press as part of the activist group NJ 11th for Change. Frelinghuysen called Avelenda a "ringleader" of the group in a fundraising appeal to Joseph O'Dowd, a Lakewood Bank director who has donated $2,300 to the congressman over the years. Avelenda was questioned about her remarks in the press and ended up resigning.
Cook also mentioned shifting demographics in the 11th District, which became a slightly schizophrenic mixture of the deep-red Morris County suburbs and ultra-liberal Montclair after redistricting in 2011. But political experts said the district, which has the largest number of Republicans in New Jersey, 160,000, is gerrymandered in a way to protect the Republican incumbent. A wave election in which voters across the country swing to the Democrats would be the only real shot to flip the district, some say.
"The well-educated district is trending rapidly away from the GOP, Frelinghuysen voted in favor of the AHCA, and he's drawn a female challenger with an impressive resume, former Navy pilot and federal prosecutor Mikie Sherrill," the Cook report said. In addition to Sherrill, Assemblyman John McKeon (D-Essex) is also eyeing a run.
One challenge for Frelinghuysen, according to Cook, is that his competitor likely will be well-funded for the first time since 1992. As chairman of the powerful House Appropriations Committee and as a scion of the Procter and Gamble fortune, Frelinghuysen, a member of one of New Jersey's oldest political dynasties, should have little trouble building up his own campaign account.
"Between his vote for the Republican repeal bill, which would gut protections for pre-existing conditions, increase premiums and kick millions off their healthcare, and his unethical harassment of his own constituent, Frelinghuysen is ripe for replacement," Evan Lukaske, a spokesman for the Democratic Congressional Campaign Committee, said in a statement.
But, according to Nation Republican Congressional Committee spokesman Chris Martin, the report does not indicate an imminent shift in the 2018 election.
"If arbitrary beltway prognostication translated into electoral results, Hillary Clinton would be president today," Martin said. "Congressman Frelinghuysen has a long, proven record of getting results for the 11th district."
The AHCA vote also shifted the dynamics in other New Jersey districts that have been reliably Republican in past elections, according to the Cook Political Report. Following a successful vote in the House earlier this month, Cook shifted Rep. Leonard Lance (R-7) and Rep. Tom MacArthur's (R-3) districts slightly leftward.