Dakota Johnson has had a very hectic schedule as of late, what with filming all those 50 Shades movies, wearing lot of Gucci and also smoking in the bathroom at the Met Gala. In the midst of all of that, though, the actress found the time to move in to her new Los Angeles home, located just above the Chateau Marmont.
Johnson reportedly purchased the three-bedroom, three-bathroom Sunset Strip home in a $3.55 million off-market deal in January 2016.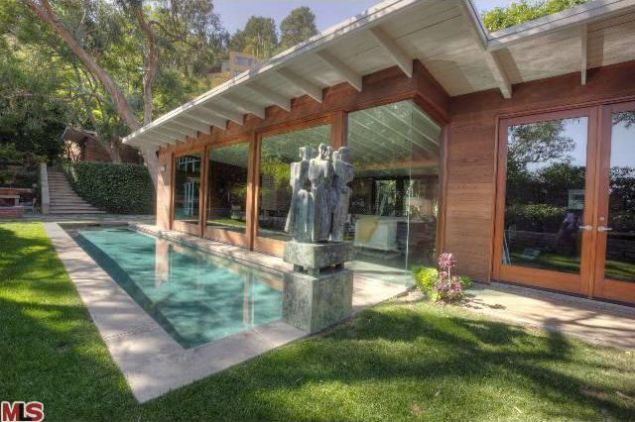 Perhaps Johnson was completing some renovations or redecorating the 3,210-square-foot house in preparation for her arrival—she apparently moved in sometime in the last few weeks. Fingers crossed she didn't take inspo from the sterile Christian Grey apartment of the first film in that series, but we hope she did find a way to bring her character's closet with her.
The wood-framed house was built in 1947 by Carl Maston, and features floor-to-ceiling glass windows in the living room as well as a kitchen with sleek new appliances and Carrara marble countertops. Outside, there's a pool, barbecue and a fire pit on the 0.24-acre lot.
Johnson is one of many a famous face on this celebrity-beloved street. Fellow Met Gala bathroom attendee Kendall Jenner lives in a house just a few blocks away; Jenner purchased the home from Emily Blunt and John Krasinski for $6.5 million last year. Sandra Bullock also owns a home in the area, which she listed as a $15,000-a-month rental in February, and Jimmy Kimmel resides just a few homes away from Johnson's new pad.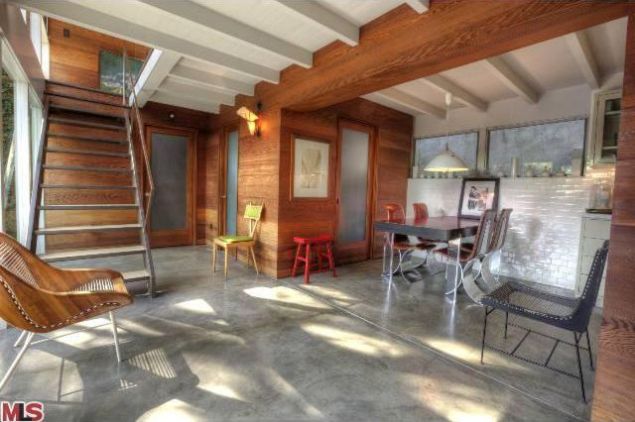 Shortly after Jenner moved in, she was on Jimmy Kimmel Live!, and Kimmel joked about how the entire neighborhood was "up in arms" about yet another celeb on the street. "There was a whole thing with emails that went on," he said, though Jenner pointed out it likely had more to do with that whole stalker incident. Hopefully, Johnson doesn't cause quite the "ruckus" Jenner did.