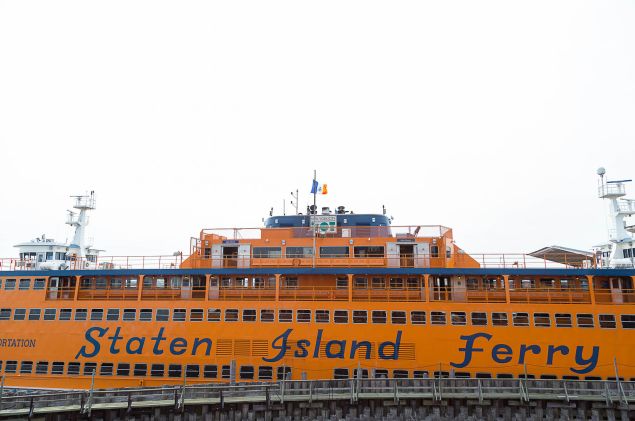 Pugilist and Army Reserves Captain Boyd Melson has announced his intention run as a Democrat against Congressman Daniel Donovan, the sole Republican representing New York City in Washington, D.C.—but state Board of Elections records show the would-be challenger is a registered member of the Independence Party and resides in Manhattan.
A native of White Plains in Westchester County, Boyd grew up on Brooklyn's Fort Hamilton Army base and attended West Point, where he rose to the rank of lieutenant and took up boxing. He became a captain in 2006, and went professional as a fighter four years later.
He has won plaudits for donating his purses to the battles against spinal cord injuries and Staten Island's opioid addiction crisis.
Melson has floated the notion of running for the 11th Congressional District—the entirety of Staten Island, tenuously tethered to a small stake in Brooklyn by the Verrazano Bridge—for months in ring-related publications, and formally announced his candidacy in a release put out this past Friday.
"I am built for this, my life has prepared me," Melson said in the statement, alluding to his mixed Jewish and Creole heritage. "I will continue my willingness to be knocked down and get back up to keep fighting. I will inspire you to believe in my spirit. Fighters fight! I am a fighter. District 11 must know that I am ready to fight in their corner."
The announcement does not mention party affiliation, but does include a link to the contender's account with ActBlue—a political action committee that enables Democratic candidates to raise money online.
But state records have Melson registered to vote from an apartment on Lexington Avenue between 24th and 25th Streets, which would make him a constituent of Congresswoman Carolyn Maloney. The documents show him to be a member of the Independence Party, though it is not uncommon for people wishing remain unaffiliated to accidentally join with the third party when checking off the boxes on their registration form.
Melson did not respond to requests for comment.
The U.S. Constitution does not require members of Congress to live in the district they represent, but only to reside in the same state as of Election Day. And Melson could change his registration, or seek a special dispensation—known as a Wilson-Pakula—from the Richmond County Democratic Committee to run on their line.
But one Staten Island Democratic source expressed skepticism about Melson's prospects, especially since he did not discuss his plan to run for the seat with any local leaders.
"It'll be extremely hard for Boyd to win support here from Democrats considering he lives in Manhattan, isn't actually a Democrat and hasn't told anyone in Staten Island he's running months after he announced his campaign to a boxing blog," the insider said. "But hey, godspeed!"
Donovan's district is regarded as one of the most competitive in the state, even after lackluster Democratic showings in the past few congressional elections. Despite its conservative inclinations, Democrats enjoy a five-to-three enrollment advantage within its boundaries, and around a third of its residents are union members.
The seat swung to President Donald Trump last fall after favoring former President Barack Obama in 2012 and Gov. Andrew Cuomo in 2014. Democrats hope to rally in 2018 off an anticipated backlash against the incumbent administration, although Donovan may have mitigated that effect somewhat by twice opposing the American Healthcare Act, his own party's plan to repeal and replace the Affordable Care Act.
Boyd may not be the only challenger climbing into the ring. Sources tell the Observer that Max Rose, an Army veteran residing on Staten Island's St. George neighborhood, is also considering going a few rounds with the incumbent. Zachary Emig, a bond trader residing in the Tompkinsville area, has also filed to run for the seat.
Updated to acknowledge Emig's candidacy.