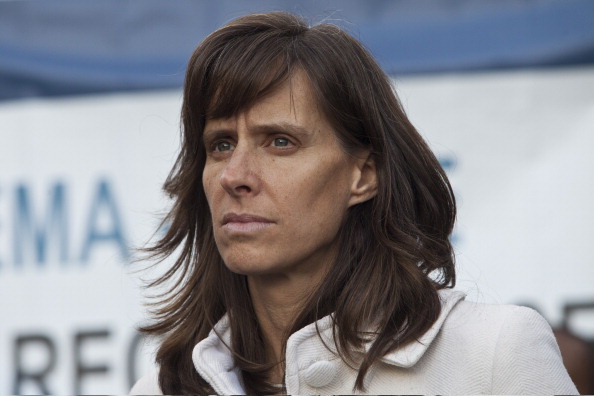 Hoboken Mayor Dawn Zimmer said police are investigating an incident involving a man who works at a "vape van" who was caught on video shouting racially charged insults at a group of passersby over the weekend.
In the video, the employee can be heard telling the pedestrians to go back to their "own country" and yelling "Trump."
"The hate speech by the Vape Van owner is reprehensible and does not represent Hoboken's diverse and inclusive community," Zimmer wrote in a statement, adding that she is also looking to see if the city can pull the vendor license held by 9th Cloud Vape. A resolution to that effect has been introduced by Council President Ravi Bhalla and Councilman Ruben Ramos.
9th Cloud Vape issued a statement on Facebook apologizing and admitted that "insulting racial slurs" were used during the incident.
The statement read: "We sincerely apologize to all and anyone who is a part of the family, and to all who may have found our actions offensive. This public statement is in no way a justification for any of our actions. We are taking full responsibility for this situation and will act in any way possible to assure anything like this does not happen again."
"The Council previously adopted a resolution condemning the recent rise in hate incidents nationwide, and this repulsive act presents an opportunity for our local government to take tangible steps to put our words into action," Zimmer said. "Leaders at all levels of government need to speak out, and we need to stand together as a country against this hatred."
A spike in hate crimes has been reported nationwide since November 2016, according to the Southern Poverty Law Center.
Watch video of the incident below. (Warning: Explicit language.)
https://www.youtube.com/watch?v=dhcpaiQ6Vqk