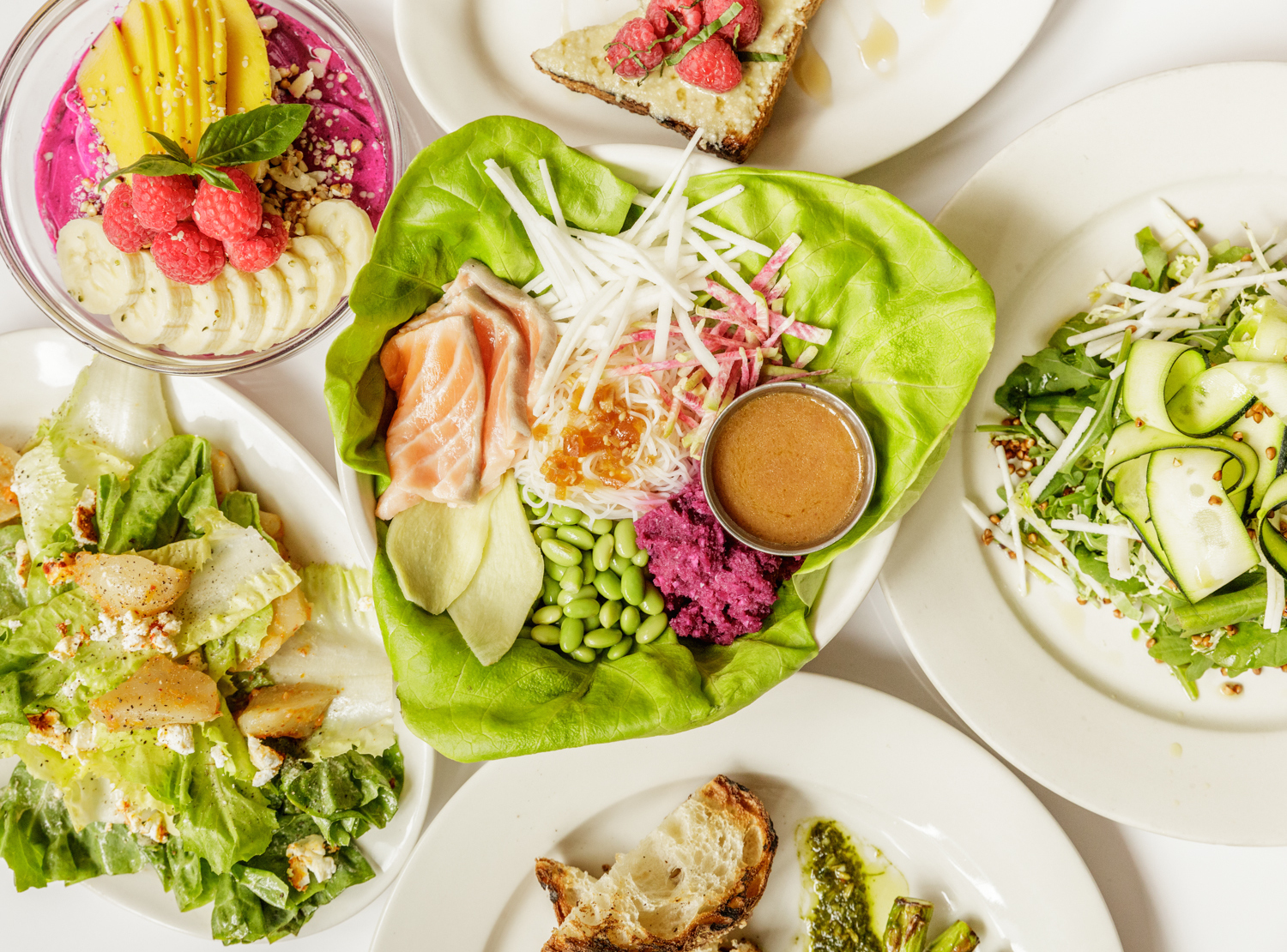 Whether it's of the unicorn, mermaid or rainbow variety and comes with an exorbitant price tag plus a cute little straw, a beverage no longer exists just to simply quench thirst. In 2017, one has to consider the Instagram-ability of a drink before even asking the barista to embark on the grueling task of carefully pouring ingredients, steaming milk and garnishing the cup to perfection.
However, don't expect downtown café Dimes to hop on the Instagram beverage trend any time soon. Sure, the eatery is all about filling your body with nourishing meals and embracing healthy food in all of its colorful glory. But drinks created solely for social media are not their forte.
"I think they're really cool to see…But I can't even imagine asking our kitchen staff: 'Please make this happen forty times a day!' They make this one thing for Instagram and it takes an hour to put it together, so it's not very doable," pointed out Dimes co-founder, Sabrina de Sousa. While she applauded her fellow NYC café owners for embracing the superfood movement and serving it up in colorful cups, so that the public-at-large will find it alluring, she still doesn't see it happening at Dimes.
The Chinatown destination was once known for just that: introducing health food to the too cool crowd. The original Dimes restaurant opened in September 2013, well before athleisure was even a buzzword, and now includes a sit down restaurant, a to-go café and a well stocked neighborhood grocery. Back in those early days, de Sousa and her co-founder Alissa Wagner had to field questions about the very wholesome contents of Dimes' veggie-packed lunch bowls and fruit-laden breakfast choices.
"I remember when we first opened, people would ask a lot of questions, about [pronouncing] the ingredients that were really popular. Now, everyone knows how to say açai and like quinoa, I think it's cool," de Sousa said. Hopefully their customers know how to pronounce more than just that, as the Dimes menu includes exotic items such as bukovo chili flakes, enoki, turmeric ghee and pistachio dukkah.
In fact, one of Dimes' best selling dishes is the quinoa bowl, with kimchi kale, black sesame sweet potato and cabbage slaw with nori shiso pesto. And de Sousa names the Huevo Kathmandu, with spiced chickpeas, fried egg, date relish, spinach green chutney, as her favorite dish. But don't worry, the options aren't too healthy; pulled pork, steak and chicken are all on the menu, as well.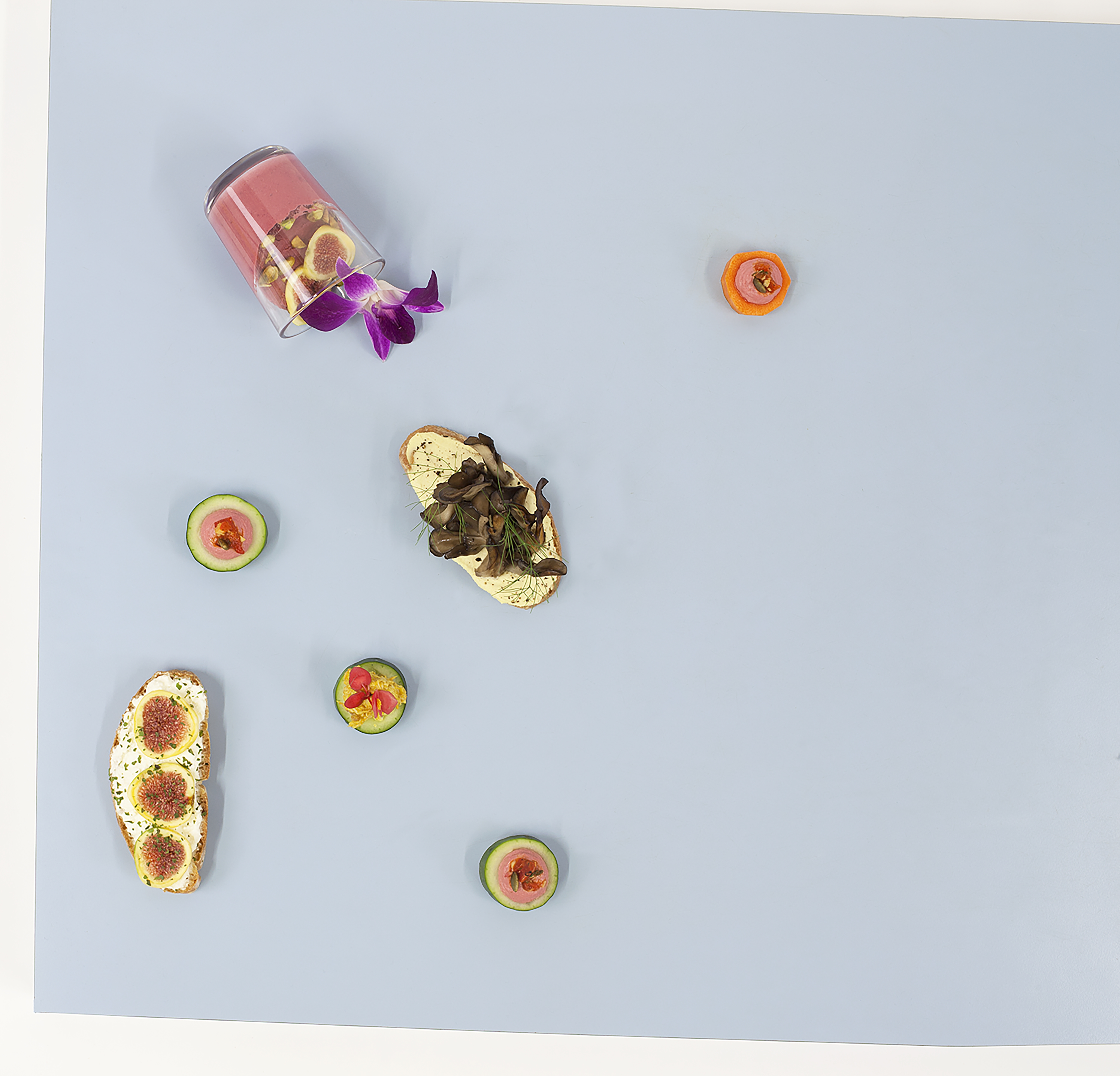 However, if you do want to order a drink that does your body good at Dimes, while raising some questions as to what exactly you're ingesting, simply order the Quinton martini. Made with a hefty dose of Material Vodka or Plymouth Gin and a dash of Dolin dry vermouth, there's also sea plasma in the drink. Housed in a glass vessel, Quinton's purified oceanic plankton bloom makes for a great mixer, but is more than just salty sea water.
"Quinton's natural composition amazingly mirrors that of healthy human blood plasma and our extra cellular fluid almost perfectly. Like human blood plasma, Quinton contains 78 minerals and marine co-factors–all at the perfect levels needed by the human body to be healthy," the website reads. After all, who needs an Instagram drink when you can just have an actual alcoholic beverage?