[protected-iframe id="4841b95c413c297e3cdc7e87ba431191-35584880-119561716″ info="//cdn3.wibbitz.com/player?id=b56ef434903e74d38a8766220c4d1c55a" width="640″ height="360″ frameborder="0″]
In the new music video for the song "Galway Girl," Ed Sheeran is whizzed around the Irish town of Galway by a flirtatious, hard-drinking dance-loving local played by Saoirse Ronan. The two play darts, ride bikes, meet fans, and then head to a tattoo parlor where the camera shows Sheeran getting a very real tattoo in Saoirse Ronan's handwriting that says—what else?—Galway girl. At least, that's what it was supposed to say.  Ronan, who is a goddam delight, did something I hope we all would have done if given the chance and made the tattoo read "Galway grill," which is nonsensical and hilarious. Did Ed Sheeran not look down at what she was writing? Do two Oscar nominations mean all tattoo artists are willing to go along with your shenanigans? I don't know and I don't care: Ed Sheeran has a tattoo that says "Galway grill" permanently on his body.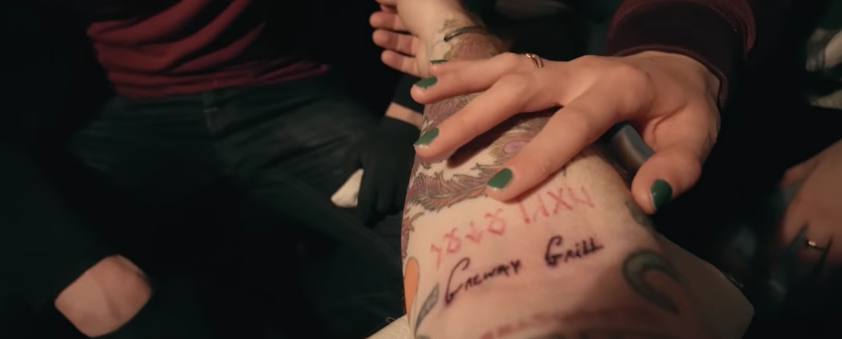 And that tattoo isn't even his worst tattoo. Not by a long shot.
It's subjective, but you might think Ed Sheeran's worst tattoo is the Heinz ketchup logo: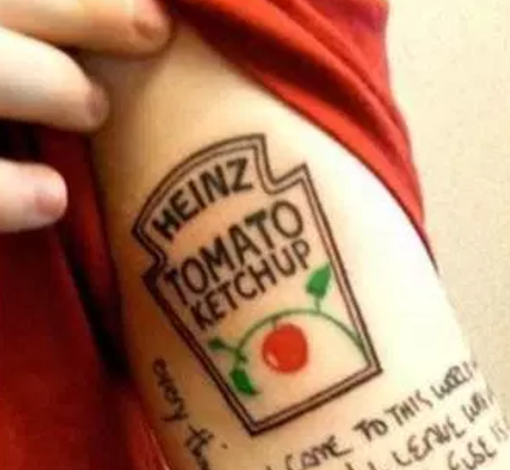 Or the tattoo John Mayer gave him on the Late Late Show that says "Kool guy."
Maybe his worst tattoo is the one that says "Ladz on tour" that he got with some of his lads because they were on tour.

But I disagree. I think Ed Sheeran's worst tattoo is this weird lion on his chest: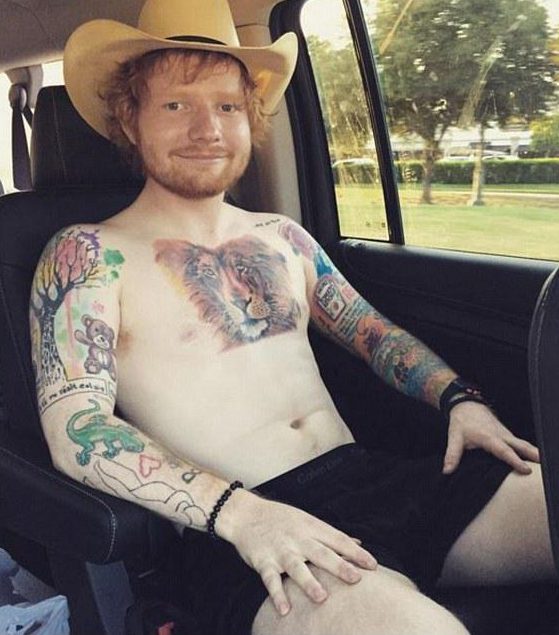 By comparison, a tattoo from Saoirse Ronan that says "Galway grill" is a work of genius.