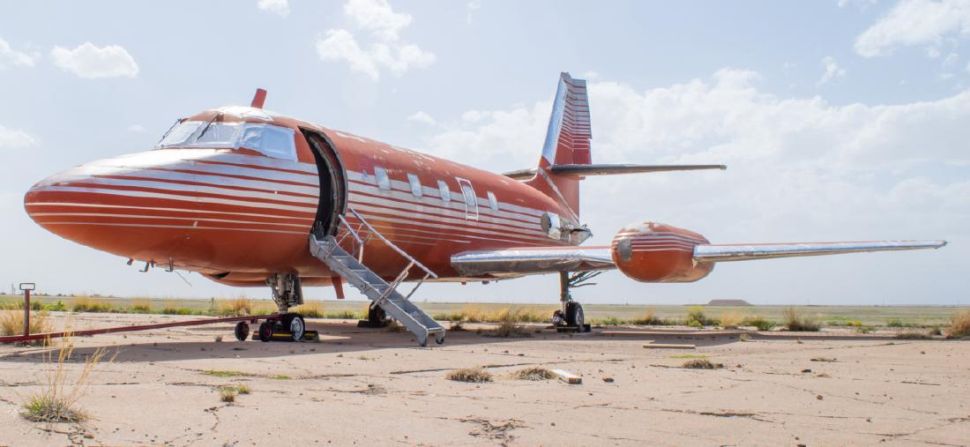 If you're a fan of the King of Rock n' Roll and have always wanted a vintage celebrity private jet, today is your lucky day. One of the many items that Elvis Presley collected was private planes, which he custom designed in his inimitable style. In January 2015, two of those jets, the "Hound Dog II" and the "Lisa Marie," which came equipped with gold-plated seat belts and a 24-carat gold-flecked sinks, went up for auction. The auction was met with protests, however, since they had been such a fixture at the museum in Graceland for over 30 years. The following April, it was decided that they would permanently remain on display for tourists at Graceland after all.
Now, however, another one of his jets, that was previously a tourist attraction at the Roswell International Air Center in New Mexico, is being auctioned off. This time it's likely to actually sell, because unlike the "Hound Dog II" and "Lisa Marie," this plane was privately owned for over 35 years, and "is the only airplane once belonging to Elvis that is still owned privately." Which means this might be your one and only shot at an Elvis plane.
According to the auction site, this 1962 Lockheed Jetstar Jet has sentimental value because Elvis owned it with his father, Vernon Presley. Known as the "Lost" jet, the plane is decked out with the rock star's signature style, including plush, red velvet seats that have clearly sunk in from the weight of several bodies, marble bathroom sinks, and gold faucets (not to mention some old-school TVs and what appears to be a microwave).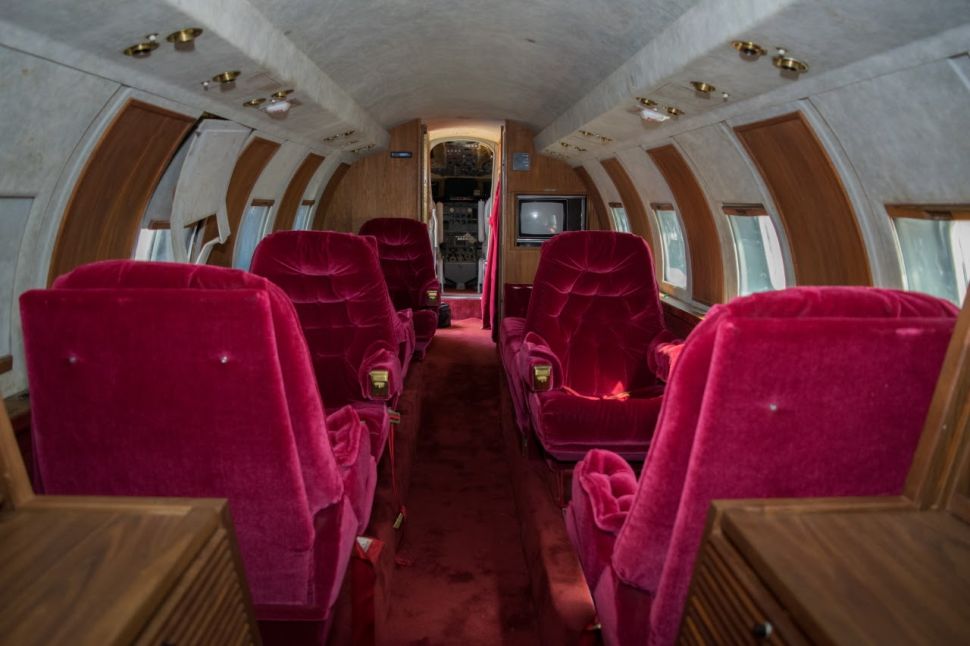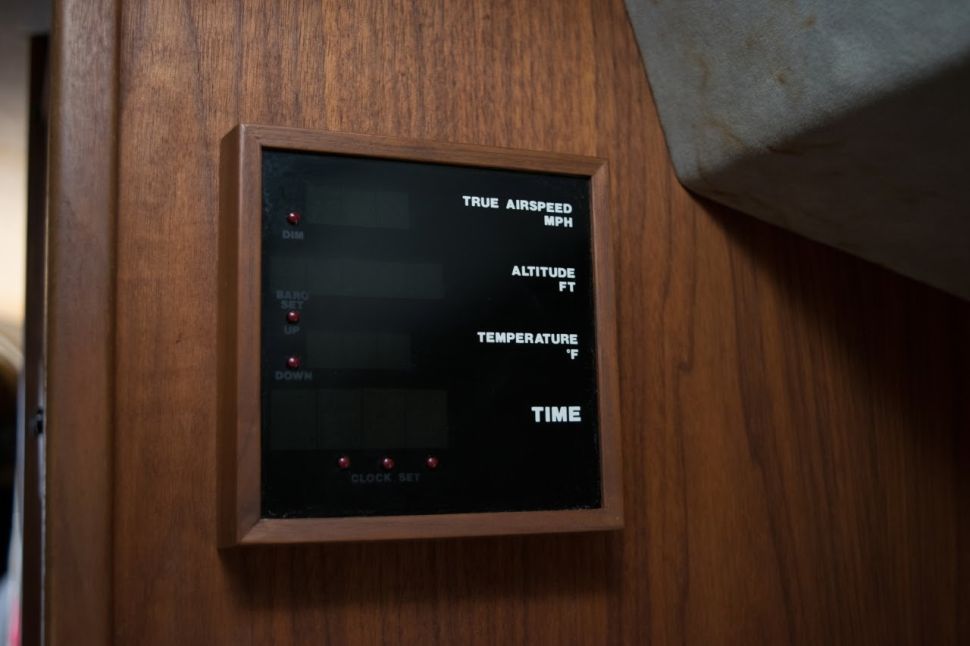 The seller claims the jet is in the same condition that it was in when Elvis owned it, which is awesome but also means it doesn't have an engine or a functioning cockpit. If you want to fly this baby, you'd need to get it restored. Or you could just keep it in your backyard as an extremely cool bar.
While the plane is expected to sell for between $2 and $3.5 million, the starting bid was $10,000. The auction will go on until Saturday, and as of now the highest out of 59 bids is only $351,000. It's quite reasonable, given that, as the website emphasizes, the jet "could potentially earn its new owner millions of dollars in exhibit, or entry fees as an attraction." Though my vote is still on cool backyard bar.
The winning bidder would receive a signed and notarized affidavit from the seller regarding its authenticity, and it's important to note that it would need to be disassembled in order to be shipped, although the auction firm promises to assist with this at the winning bidder's expense.
Click here if you're interested in placing a bid and owning this little part of music history.
Diana Bruk has written extensively about dating, travel, Russia-American relations, and women's lifestyle for Cosmopolitan, Esquire, Elle, Marie Claire, Harper's Bazaar, Guernica, Salon, Vice, The Paris Review, and many more publications. As the former Viral Content Editor at Hearst Digital media and fellow at BuzzFeed, she also has a special understanding of the Internet and vast experience in human interest stories. You can learn more about Diana on her website or Twitter.