.
Some love stories are truly iconic—Romeo and Juliet, Sandy and Danny, any and all Nicholas Sparks characters—and Brigitte Trogneux and French President-Elect Emmanuel Macron, who certainly have a story meant to go down in history.
The unlikely pair met when Trogneux was Macron's teacher. He was only 15, and they then connected after he turned 17. He was in a school play directed by Trogneux, who was 24 years older. Now, Trogneux is 64, with seven grandchildren. Despite the age difference, Trogneux's style and background make her the perfect power wife.
Trogneux was born to a family of wildly successful chocolatiers (this story could not get more French, unless it was called Amélie). Before settling down with Macron, she was married to a banker.
The schoolteacher and her former husband had three children (her middle daughter was in class with Macron, quel scandale). Now they appear to be a happy blended family, with the children even campaigning for their stepfather.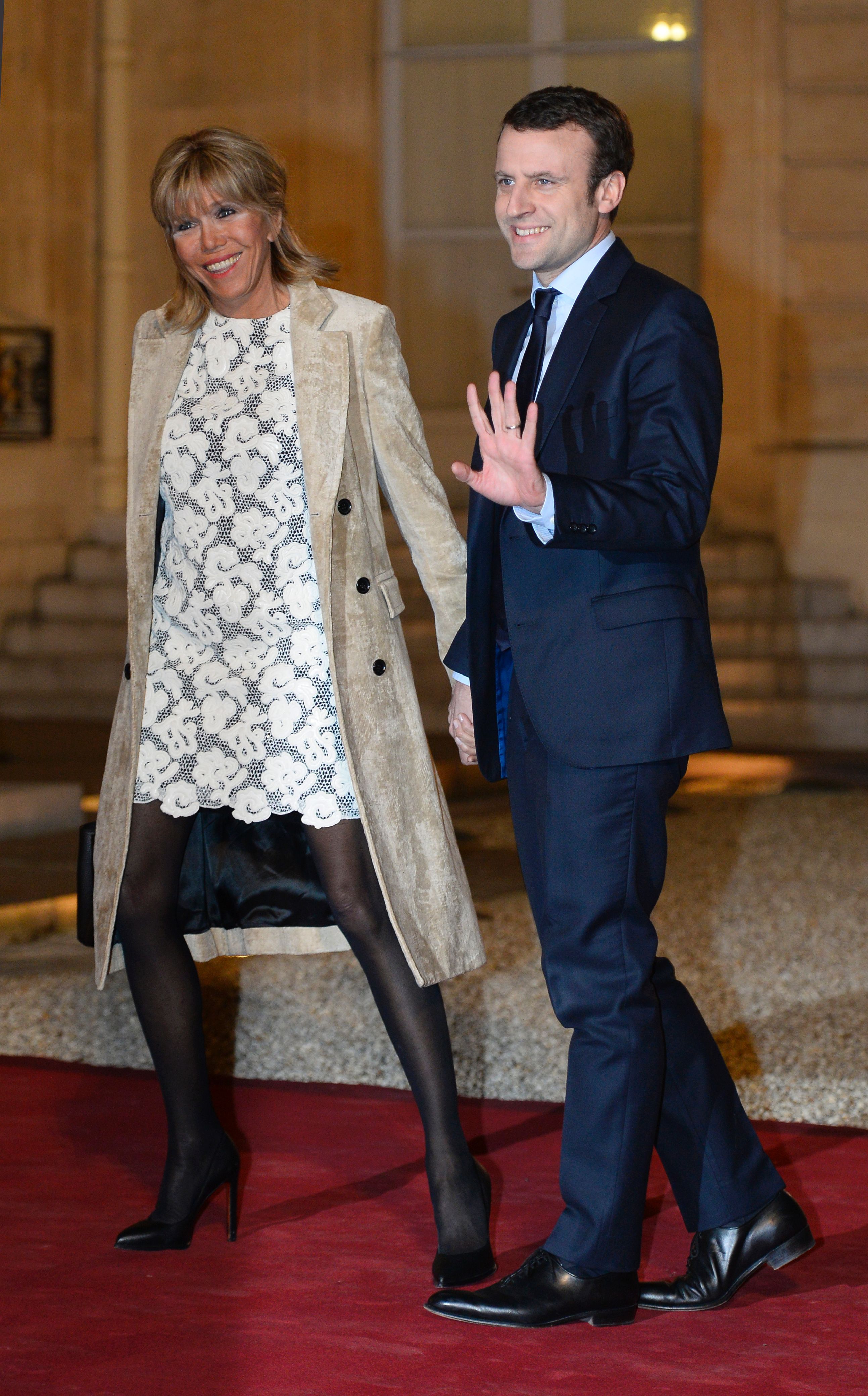 Trogneux has reportedly coached Macron behind the scenes throughout the years. When Macron was the economy minister, he was captured onscreen rehearsing a speech. His wife was overheard telling him to lift his voice. She was, after all, formerly in charge of drama club.
While most French spouses don't take on a typical first lady role, Macron hopes to change that by giving his wife an official position. They certainly are not the first controversial couple in France, and have thus far been embraced.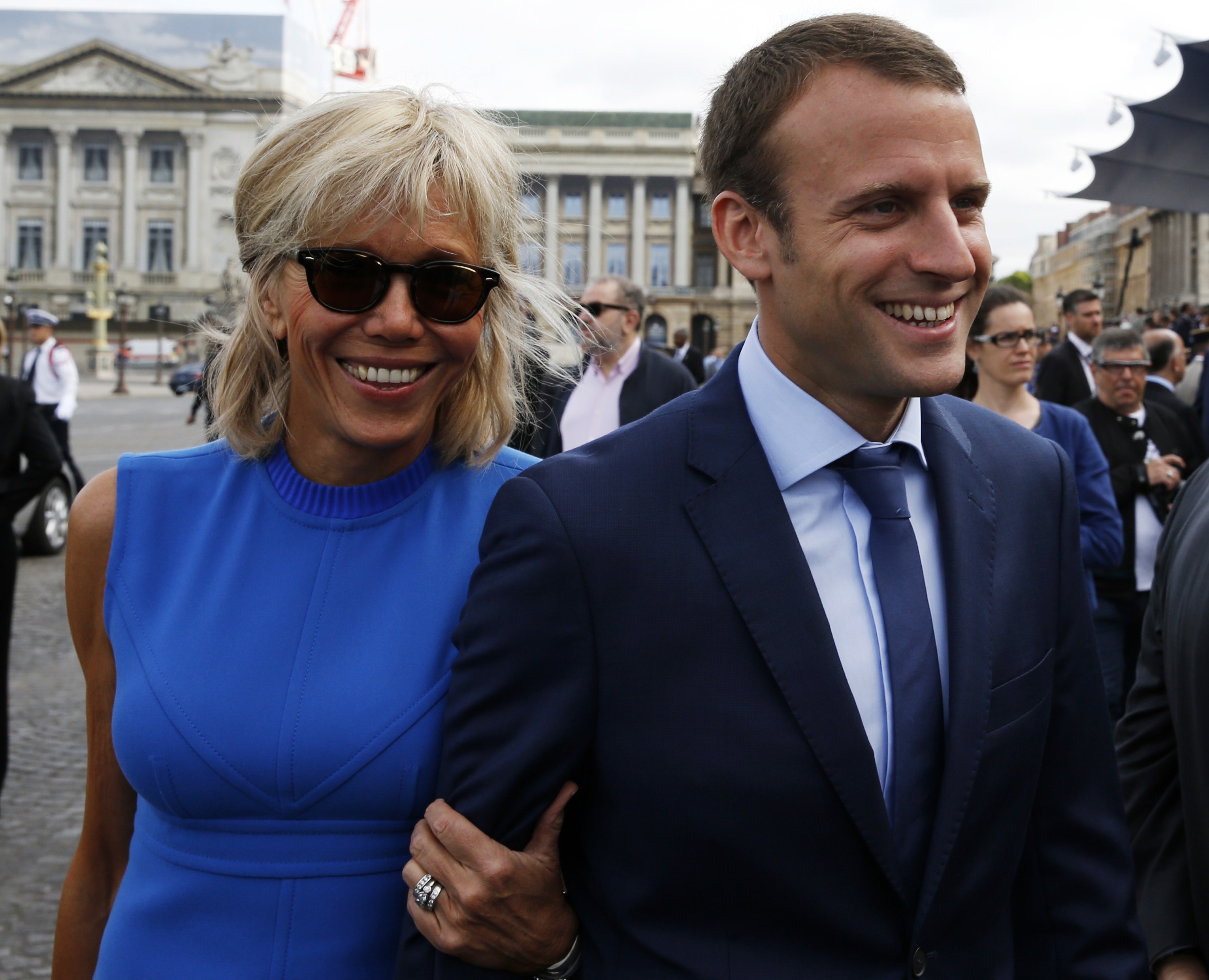 When they've received some negative remarks, Macron and his supporters blamed misogyny. Macron has said if the roles were reversed, no one would remark upon the age difference.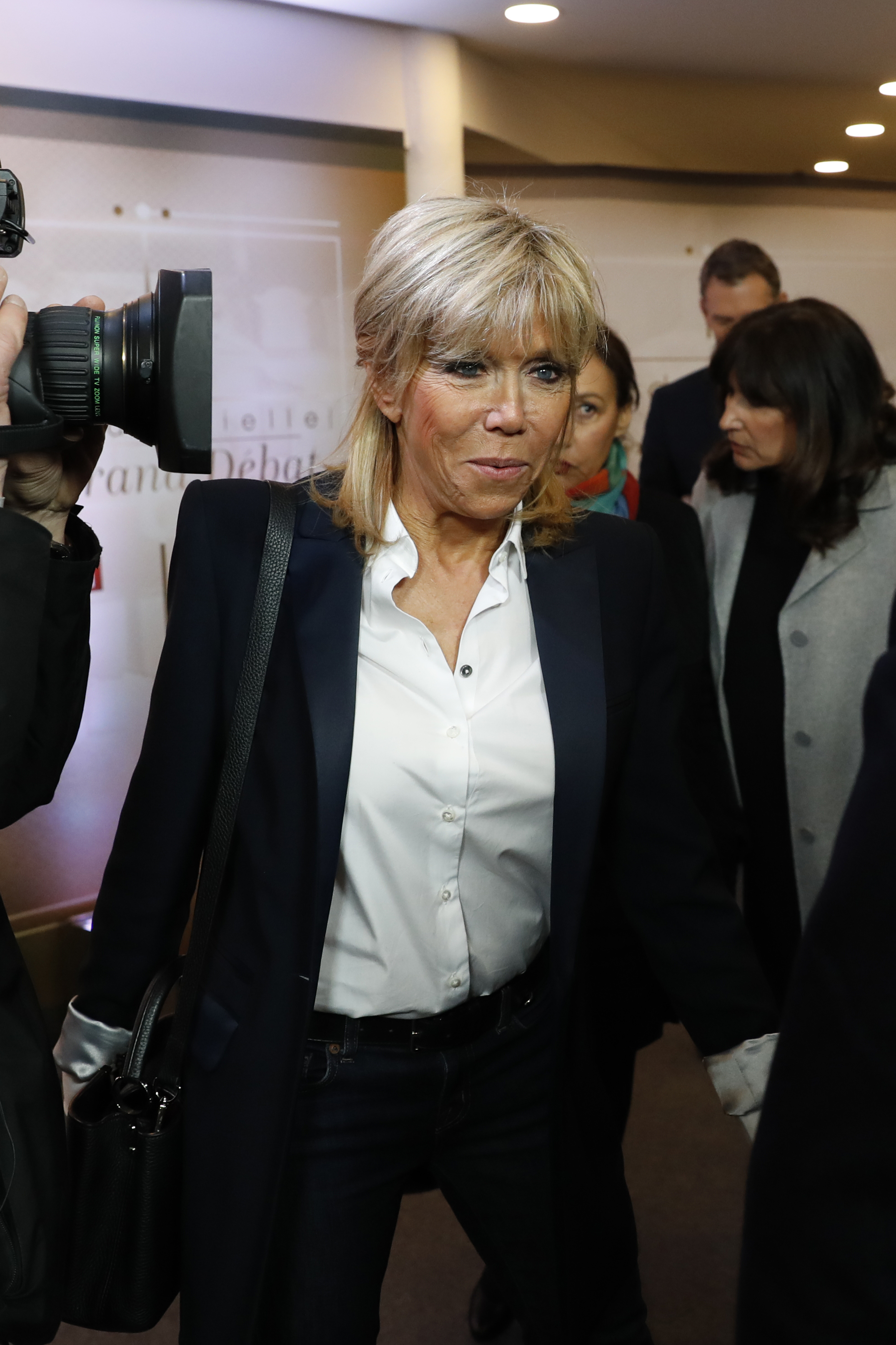 After moving to Paris and working as a teacher, Trogneux eventually quit her job to focus on her husband's career. She's helped him network, and is said to constantly be beside him. She's even been called his closest political advisor. The couple has posed for multiple magazine covers and been snapped by photographers, exposing them to new supporters.
It's unclear exactly how involved Trogneux will be in her husband's administration, but it's more than likely she'll continue to stay by his side and offer support—this time, in an official role.