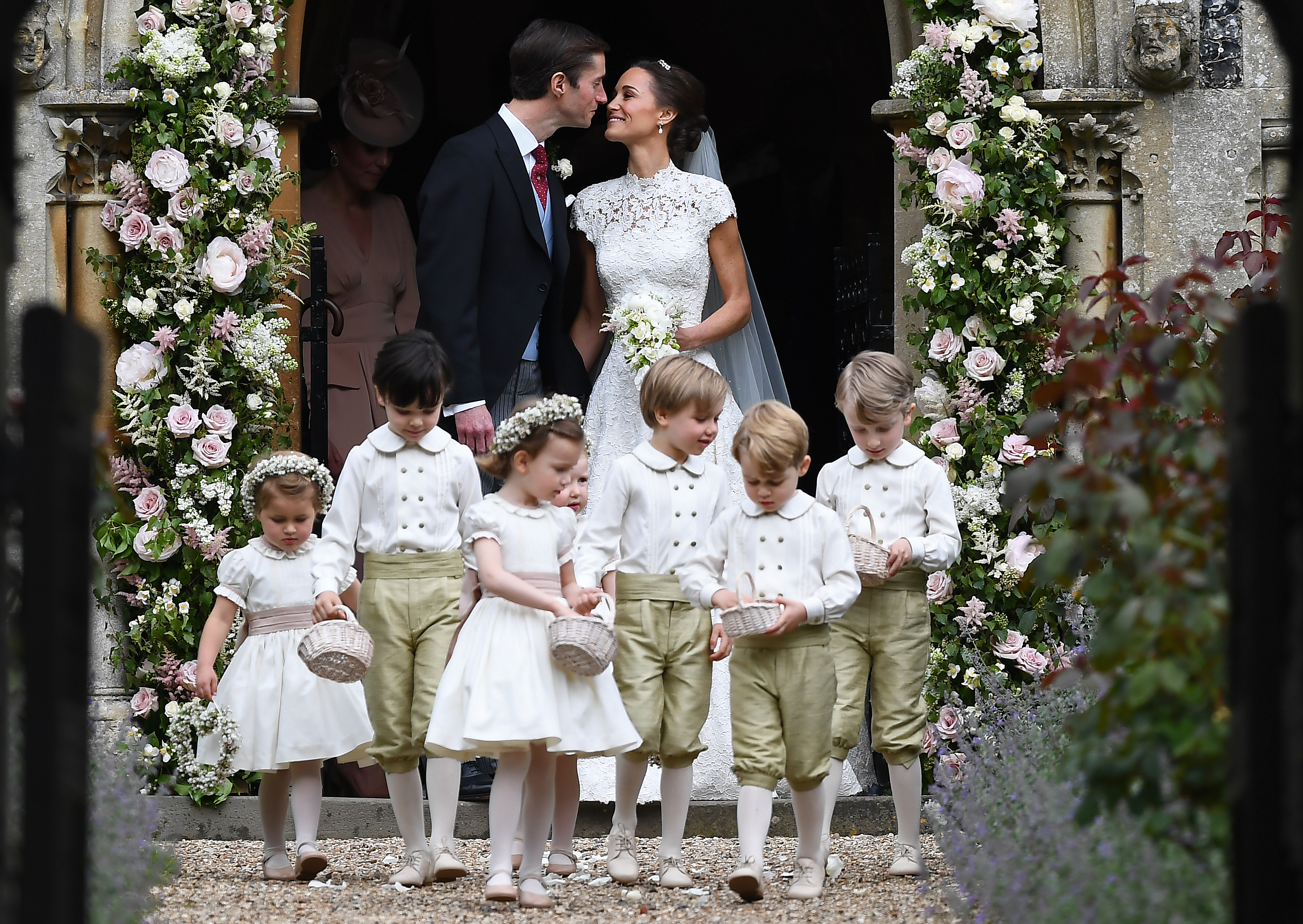 It might not have been an actual royal wedding, but all eyes were on England this weekend as Pippa Middleton said "I do" to banker James Matthews. With the Duke and Duchess of Cambridge in attendance, along with their adorable prince and princess, this just might be the biggest wedding of 2017.
Here's what everyone involved wore for the big occasion, from the royal sister, to the mother of the bride and groom and, of course, the gaggle of page boys.
Pippa's (Sort of) Surprising Choice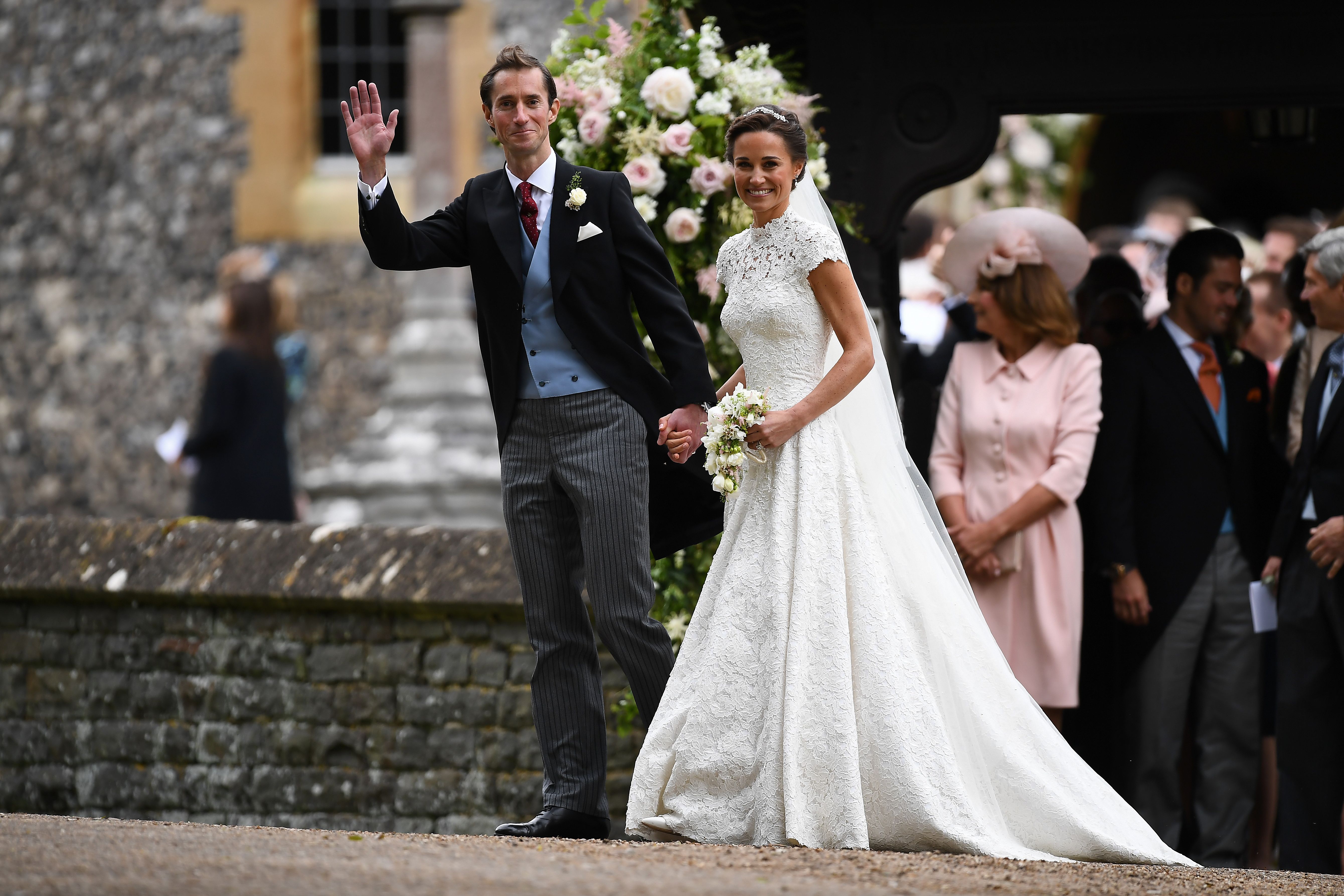 The rumors were correct: Following reports that Giles Deacon was seen leaving the Middleton residence, armed with stuffed garment bags, the English designer did in fact design the dress for her big day. The special frock was delightfully simple and modest, featuring a mock neck and cap sleeves that showed off her incredibly toned arms, all finished off with a full skirt. She also donned a veil by milliner Stephen Jones, another mainstay English designer.
Deacon and his atelier spent quite some time hand piecing the dress to perfection, adding subtle details like pearls at the collar and making it appear to be seamless. And it seems Middleton was rather opinionated when it came to picking the dress.
"She has a great eye, she knew what she wanted," Deacon told Business of Fashion. The designer, who suspended his ready-to-wear range a year and a half ago, has been solely focusing on couture creations, which clearly includes bridal designs. Expect to see many more wedding dresses from him, as he definitely proved his prowess with this almost royal design.
Middleton finished off her look with a tiara by Robinson Pelham and a pair of satin heels from Manolo Blahnik.
Kate in Blush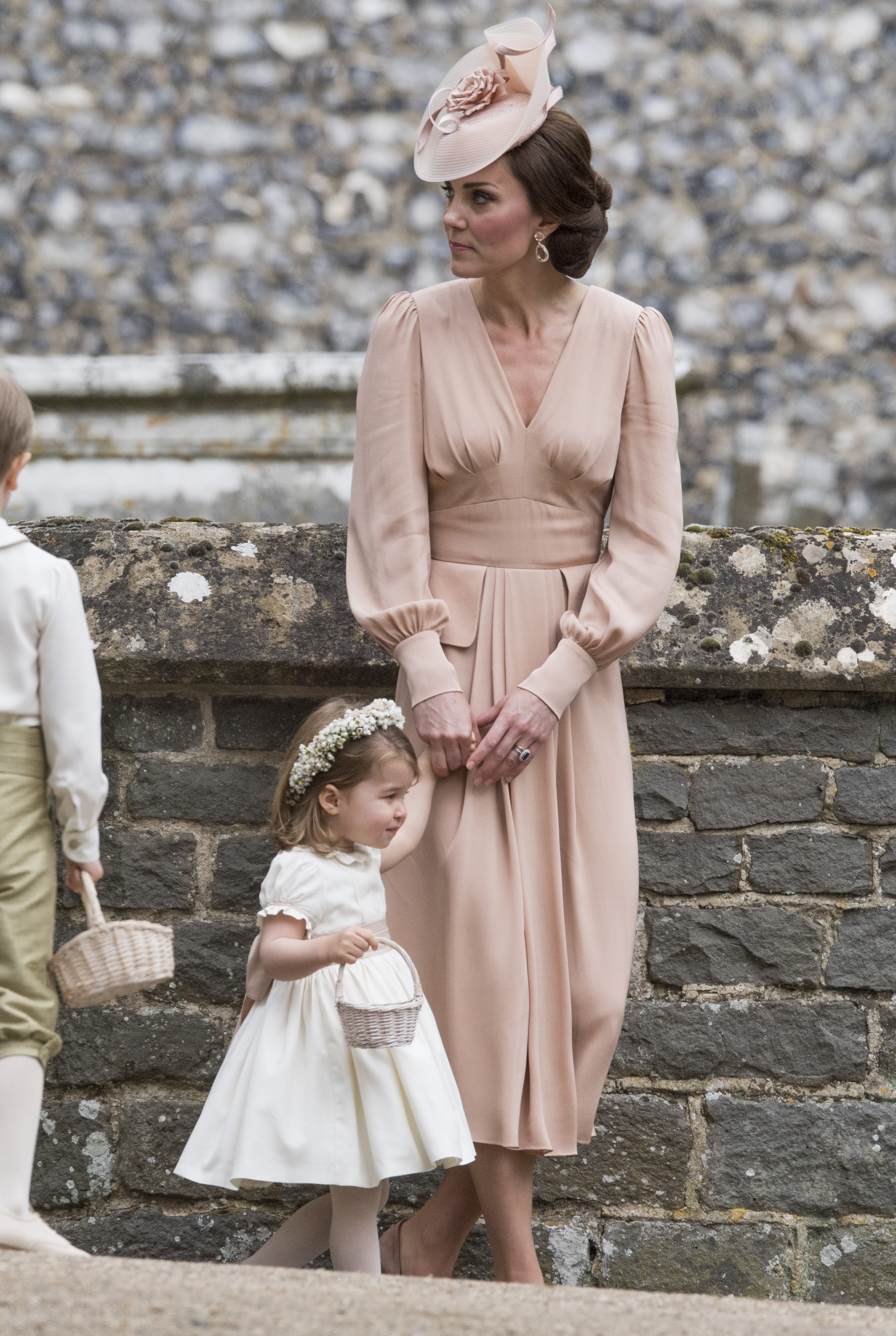 As a throwback to her own nuptials, Kate Middleton chose Alexander McQueen for her sister's big day. Though she wasn't a bridesmaid, all eyes were on the sister of the bride, who rocked a blush dress with a v-neck, elegant long sleeves and a subtle peplum. Her coordinating fascinator was from milliner Jane Taylor, who helped make this royal look like a true English rose.
Mum of the Bride and Groom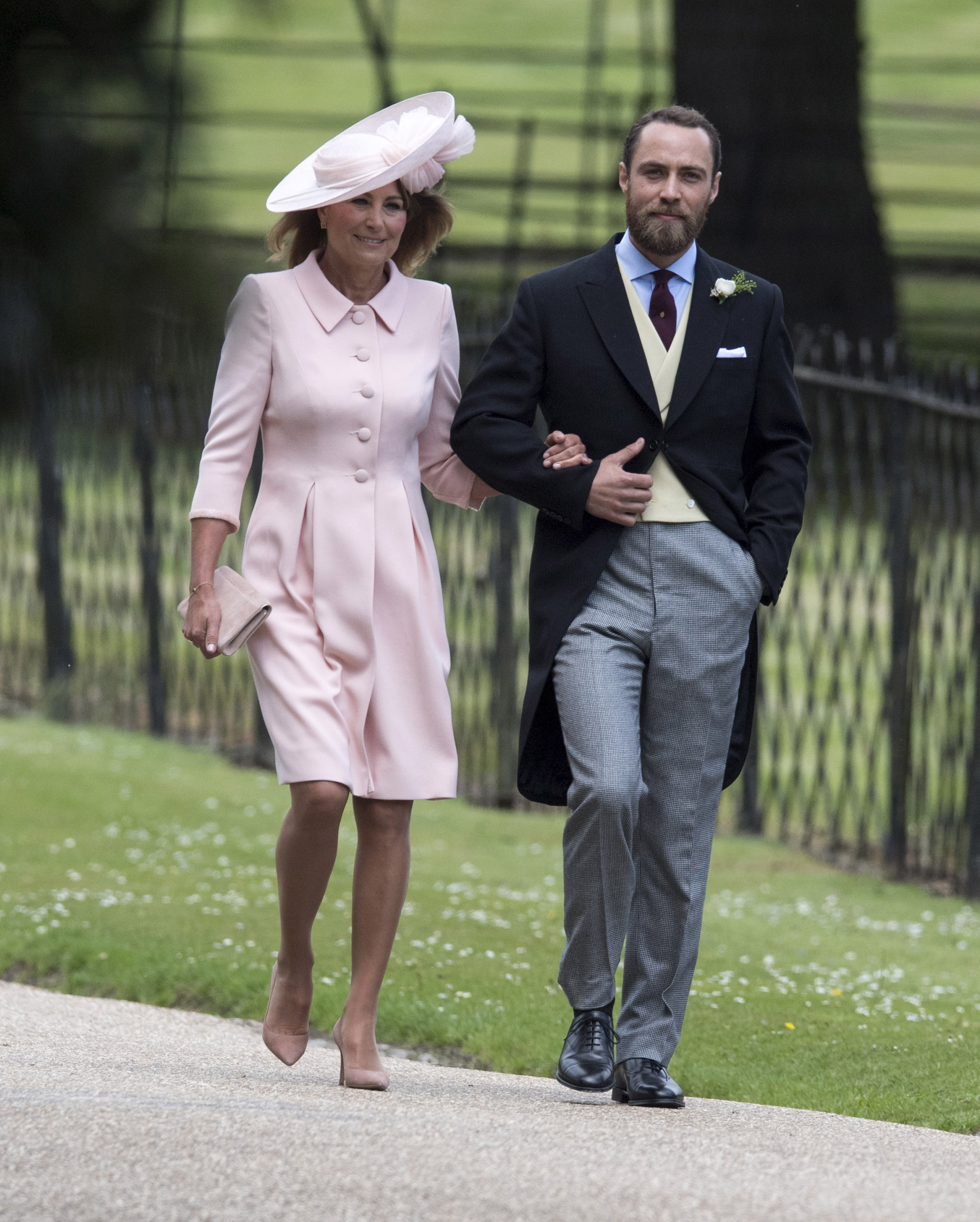 Blush seemed to be the color scheme, as the Middleton's mother also wore the hue. Carole Middleton's coat dress was designed by Catherine Walker & Co. This local London fashion house has been around since 1977 and is well-known for whipping up elegant designs major events, with an emphasis on weddings. In fact, Middleton wore a similar style dress, in sky blue, to the royal wedding of her other daughter, Kate. Also, the late Princess Diana was a huge fan of Catherine Walker.
The mother of the groom, Jane Matthews, also opted for a coat dress. Hers was in a delightful shade of robin's egg blue and coordinated quite well with her emerald green accessories.
For the Boys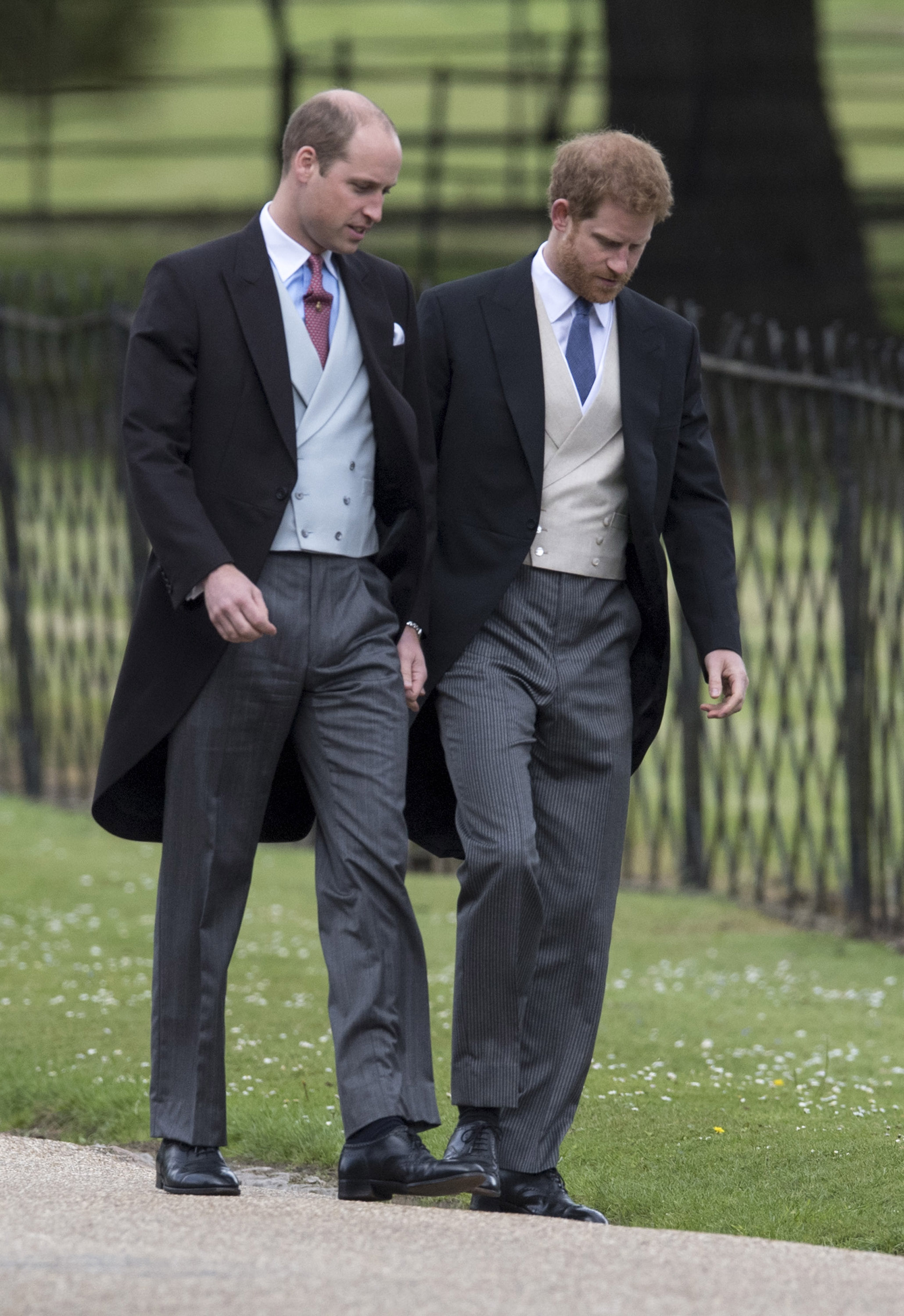 The royal brothers donned their best tails for the joyous occasion. While William went for a blue waistcoat, Harry opted for a more casual khaki hue. Props to both for keeping their looks colorful, without stealing too much attention from the rest of the wedding party.
The Cutest Outfits of the Day…
Naturally, the adorable crew of pageboys and the bridesmaids (also known as flower girls) stole the spotlight at the Middleton wedding. The youngest portion of the wedding party were all outfitted in garb from Pepa & Co. The boys, which included Casimir Tatos, Edward Sebire, William Ward and Prince George, wore white double breasted Peter Pan collared shirts, silk cummerbunds and knickerbockers in a shimmering shade of gold, all finished off with off-white tights and matching lace-up shoes. For those looking to recreate the look, the retailer has built out variations of this outfit on their site.
Meanwhile, the little girls, who donned flower crowns made of baby's breath, wore sweet little dresses, also from Pepa & Co. Countess Philippa Hoyos, Lily French, Avia Horner and Princess Charlotte wore white dresses with pink sashes and a delicate ruffle around the neck and sleeves. They also wore off-white tights and had matching pairs of Mary Jane. Yes, you can also purchase this entire look in its entirety.
And as For the Nanny…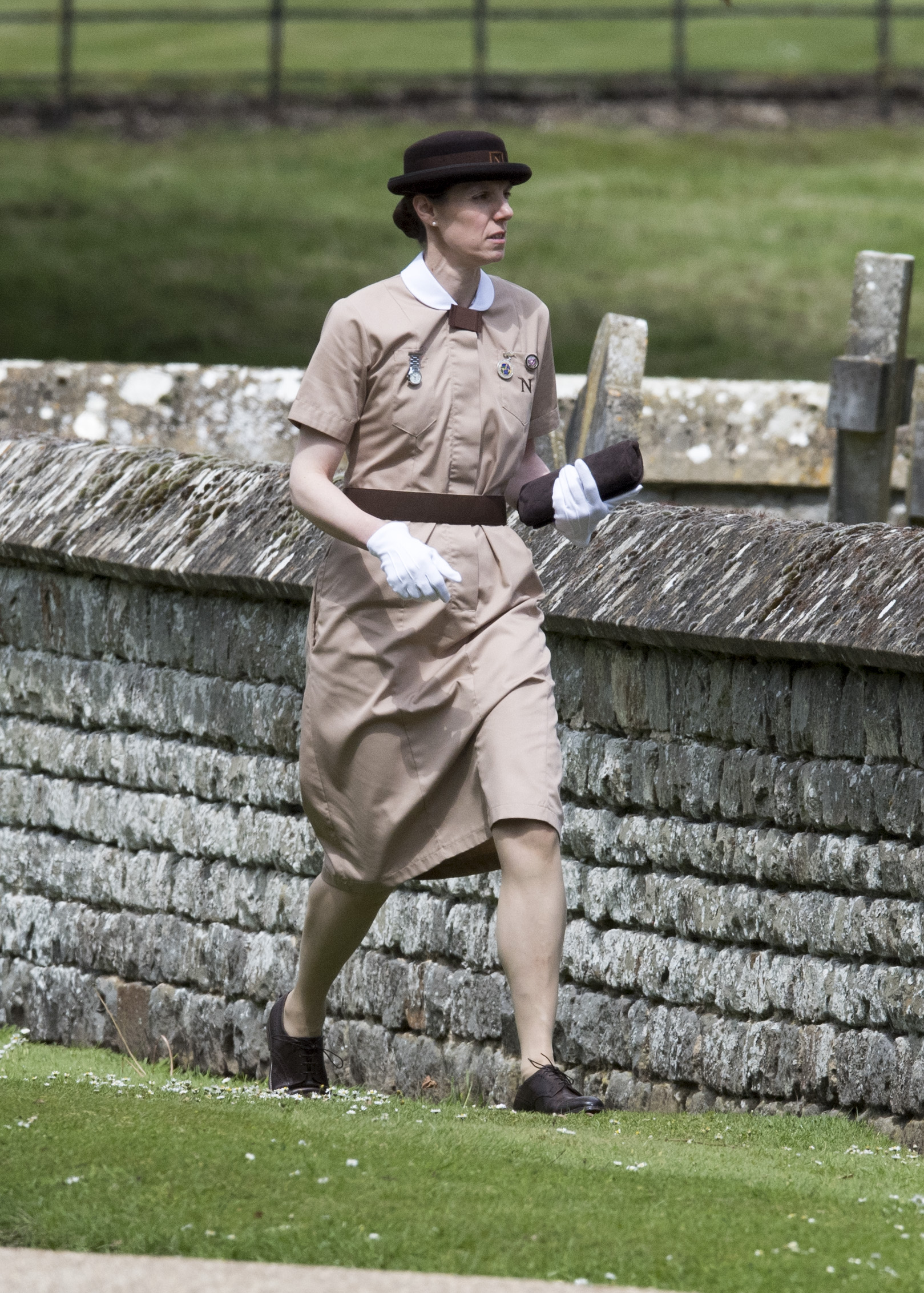 Maria Teresa Turrion Borrallo, the lucky lady in charge of the royal tots, wore her usual Norland uniform. Though the khaki seemed a bit casual for the affair, she was clearly on hand to work, not to guzzle champagne with the new bride.
What About the After Party?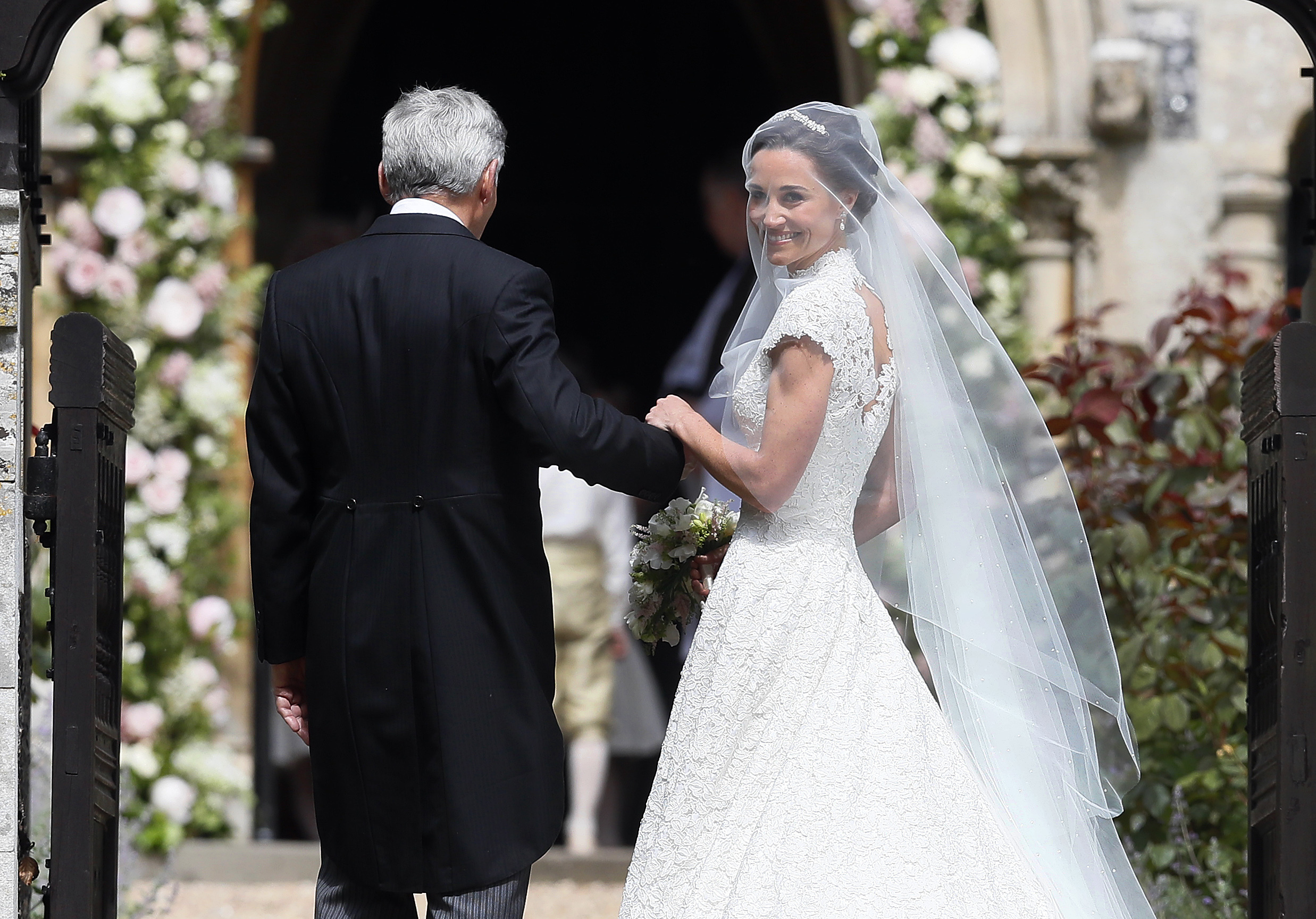 Though it was reported that guests were asked to bring two outfits (one for the nuptials and one for the reception), there were almost no photos of the latter part of the evening. That's due to a strong social media ban, which was honored by almost all of the attendees (save for one naughty guest), in addition to minimal paparazzi attendance at the party. Surely everyone looked chic…and the kids still looked adorable.