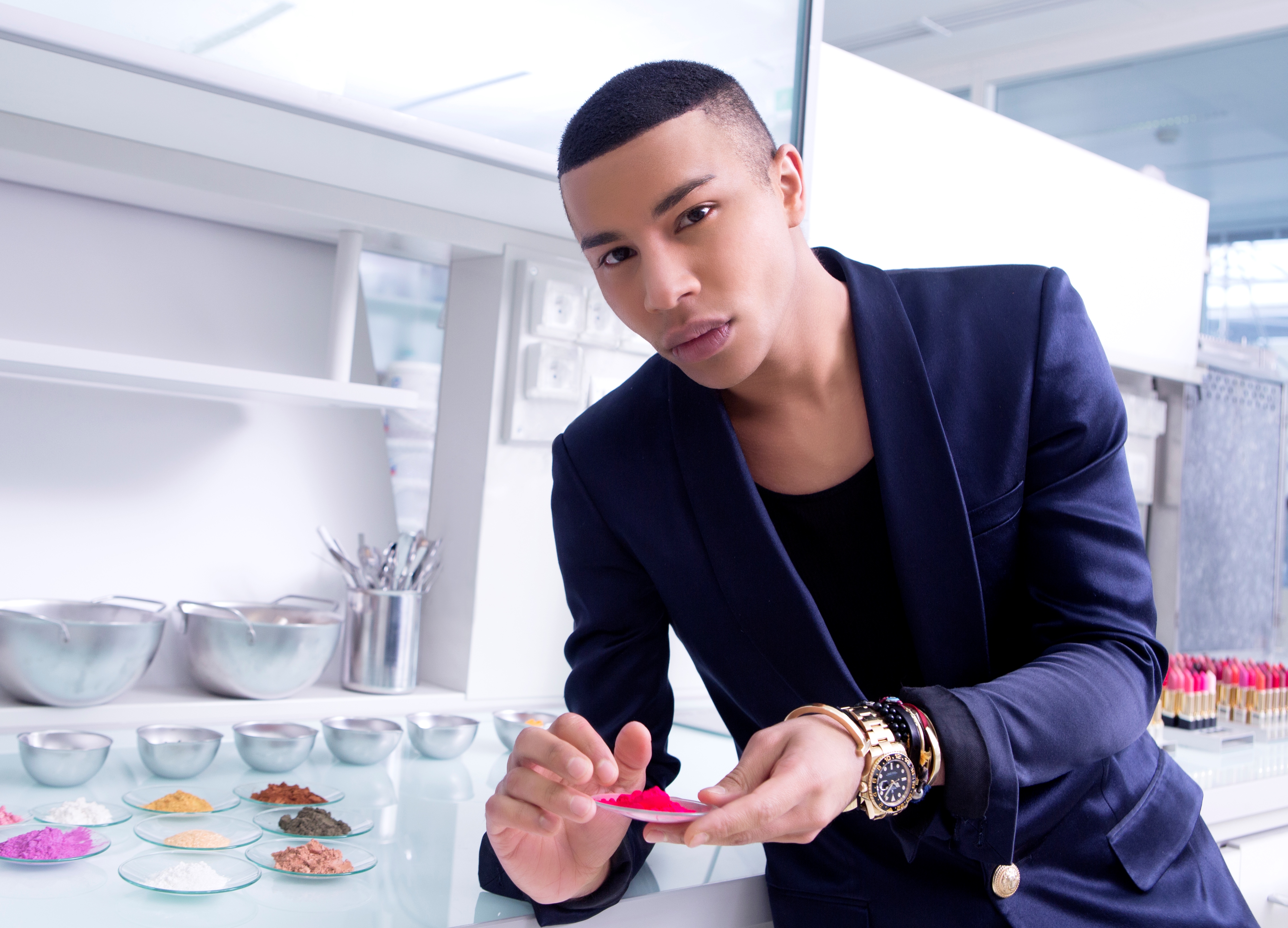 Balmain and L'Oréal Paris have just announced their intentions to release a makeup range and it will probably be the most opulent collaboration of 2017.
The collection, which was created with plenty of input from Balmain's creative director/head of cheekbones Olivier Rousteing, will offer new colors of L'Oréal's biggest lipstick, Color Riche. There will be 12 new colors introduced in the collab, organized into three color themes. According to L'Oréal, a tube of Color Riche is sold every three seconds around the world; no doubt Rousteing's version will up that number to at least 2.5 seconds.
"L'Oréal Paris and Balmain share the same strong vision of femininity and the same goal, to empower women and offer them diverse ways to express themselves. With this collaboration, I'm thrilled to make this idea tangible for every woman," said Rousteing.
He was given the creative reigns for the entire project, including the hue of the lipsticks, their packaging and the forthcoming ad campaign, that is sure to feature at least a few major celebs. Or at least a handful of Kardashians.
Unlike actual Balmain prices, these lipsticks will be relatively affordable and can be purchased at select L'Oréal Paris locations in September 2017. Add this to your list of things to look forward to before next Paris Fashion Week.