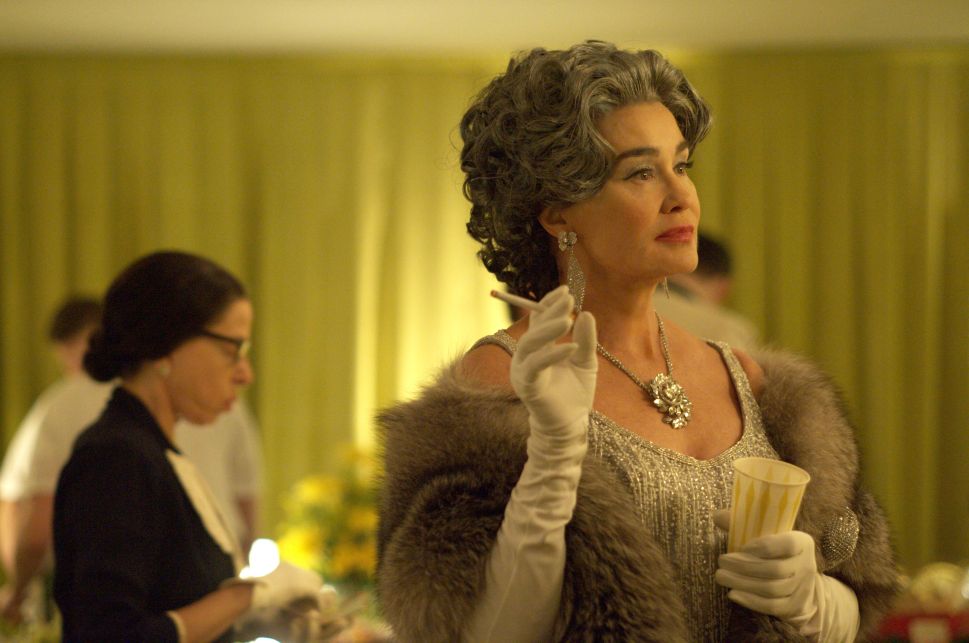 Remember the days when television was considered inferior to feature film? Yes, we enjoyed thought-provoking shows such as All in the Family in the 1970s, Golden Girls in the 1980s, and Roseanne in the 1990s. However, far more money was invested in feature films, where one could push boundaries and make a lot more money. For actors, the path to superstardom started in the theaters before it moved to television. The path was complete when the actor arrived on the silver screen.
The silver screen is still important in the 2010s, but it doesn't have as much stature over television as it used to have. Although advanced home viewing technology plays a role in this trend, the investment of more money, talent, and creativity into in-depth television series is the main cause of this shift. This is why despite being very successful in feature films, Viola Davis continues to spend a majority of her time on the dark show How to Get Away with Murder, which was renewed for yet another season. Murder's creator, Shonda Rhimes, also has two other huge hit shows that keep their stars doing more television than feature film work—Scandal and Grey's Anatomy. The latter has been a ratings spectacular for ABC for over a decade.
The person most responsible for pushing the boundaries of television art is Ryan Murphy. While Glee was certainly a successful musical series, American Horror Story provided an experience so "out there" that one didn't need to go to the movie theatre and spend $20 to get scared. Though some think the series has gone stale, it remains a classic.
In 2016, Ryan Murphy's The People v. O.J. Simpson continued to go beyond artistic boundaries. Through a thought-provoking script, wonderful performances (with the exception of John Travolta's interpretation of Robert Shapiro), and close attention to details, the show was able to recreate the same thoughts and emotions that the actual trial did in 1994-1995. The mini-series wrapped you up as if you were a part of the events, bringing you into a reality than virtual reality videos can only dream of. The final episode, "The Verdict," was particularly powerful. It showed the anger, reactions, and misunderstandings that ensued when the verdict was announced. By showing how each character dealt with the verdict, Murphy forced us to analyze ourselves.
Many doubted that Murphy could expand the art of storytelling any further. But he surprised everyone with Feud, which examines the feud between Joan Crawford (Jessica Lange) and Bette Davis (Susan Sarandon). But the series ended up being about so much more.
Some balked at the idea of turning one of the biggest Hollywood feuds in history into a miniseries. After all, it seemed like material for a tabloid—and it once was. However, the series ended up turning the concept of hate into self-reflective art.
Murphy's miniseries exposes the flaws in the entertainment industry and our desire to tear women apart more than it exposes Bette Davis' and Joan Crawford's misgivings. Both were treated as practically disposable as they aged, and this hasn't changed in the entertainment industry in the last 50 years. Murphy makes the viewer question why Davis and Crawford, who had so much in common, couldn't team up to overpower the misogyny they faced. Yes, they teamed up for Whatever Happened to Baby Jane?, but it was more of a trap than a collaboration in that it stereotypically cast older women as mentally unstable and physically horrid.
There are many reasons why they couldn't work together. Ryan explores the fact that patriarchal attitudes were—and still are—so prevalent that women give into them and end up treating other women even worse than men do. Throughout the series, there are scenes in which Davis and Crawford click. In a dream sequence in the finale, Crawford tells Davis that she regrets not being more generous. The viewer is left regretting that the two women didn't patch things up before Crawford dies.
Jessica Lange's performance as Joan Crawford cements Feud's masterpiece status. Lange doesn't just play Crawford; she is Crawford. Her affected accent, her inconsistent facial expressions, and her jittery moves never scream "Jessica Lange," no matter how many roles we've seen her in. Some argue that Lange's performance in Feud is the best of her career.
Unfortunately, the same can't be said about Susan Sarandon, who plays Susan Sarandon trying to play Bette Davis. Sarandon gives an earnest effort in her role but doesn't make the viewer separate her from Davis until the final two episodes. To Sarandon's credit, her performance in the finale where Davis drunkenly meets with her daughter, who tells her mom she can only see her grandson under supervision, is heartbreaking.
The entire miniseries is heartbreaking, and it would never have succeeded as a two-hour feature film. That's why the best stories told today exist on television rather than on the silver screen. Art no longer needs a 72-foot screen and clunky goggles to immerse you in a story. Thanks to people like Ryan Murphy, we can now be completely immersed in the comfort of our own living rooms.
Daryl Deino is a writer, actor and civil rights activist who has appeared on shows such as The Untouchables, Parks and Recreation and Two Broke Girls. Besides writing for Observer, he has also written extensively about technology, entertainment and social issues for sites such as the Huffington Post, Yahoo News, Inquisitr and IreTron. Follow him on Twitter: @ddeino.