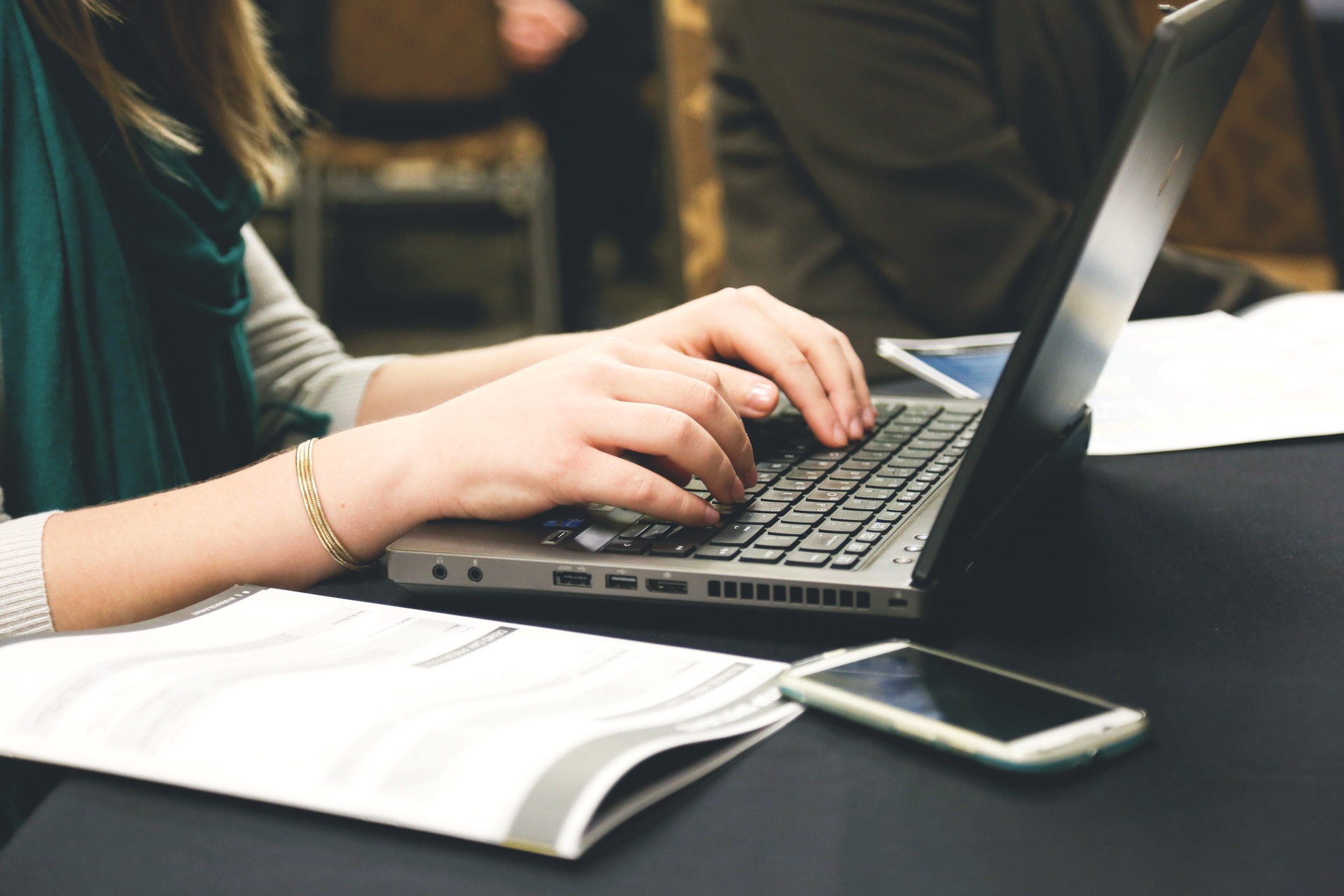 What were you doing on July 30, 2002? I woke up extra early, put on a new red floral faux-silk skirt and matching cotton tee from The Limited. Too rattled to scarf down breakfast, I exited out of my mice-infested midtown Manhattan building, grabbed my white Sports Walkman and darted seven blocks to the Us Weekly magazine HQ. I couldn't be late for my first day.
Last month, I finished up my tenure at Us. That's a neutral way of saying I was laid off. I'll spare the gory details except to note the words print journalism and 2017. I grew from a meek staff writer to a well-respected deputy editor and film critic — a rare female movie critic. Now I am on a category-five job hunt for the first time in 15 years. (Technically, 17 years. I was recruited from Teen People. #RIP.)
My friends and family keep reassuring me I'm moving on to bigger and better. But during my 23rd revision to my LinkedIn profile, the realization hit me: I am Encino Man. Remember Encino Man? It was a disposable comedy from 1992 in which high school losers played by Sean Astin and Pauly Shore discover Brendan Fraser's Ice Age-era caveman in their backyard. They thaw him out and introduce the dude to the joys of modern life. Moonlight, it is not. And surely you recall what Cher Horowitz once said about searching for meaning in a Pauly Shore movie. And yet I've never felt closer kinship to a film. Substitute Encino, California, for New York City. Close up on an Upper West Side apartment filled with Blu-Rays and photo albums. That's me emerging from a cozy cocoon, well preserved and utterly flummoxed by the world around me.
It's not like I don't know how to post a review to a web site. I even sampled a handful of cutting-edge VR movies, such as Broken Night and The People's House, at April's Tribeca Film Festival, thank you very much. (More on that in a future dispatch from the cave.) But every day I'm required to learn newfangled tricks to position myself as a viable candidate in the everything-must-go-viral and brand-yourself marketplace. An unfrozen caveman hanging out in L.A. in 1992 had it rough. A longtime magazine writer and editor adapting to the 2017 business model has it rougher.
Here are five things I've learned during my "transition":
1. Resumes alone are more worthless than a VHS copy of Working Girl
I used to spend hours finagling with font size so I could cram my life story onto one page. That's all I had to show for my accomplishments. Now I need to make sure my LinkedIn profile is "recruiter ready" and includes that dumb-funny YouTube video I filmed with a reality show contestant in 2014. This makes me diverse.
2. Play fast and loose with job titles
Hi, my name is Mara Reinstein. I'm an official "Top Critic" on Rotten Tomatoes and my movie reviews have been quoted in advertising campaigns for prestige films such as La La Land, Manchester by the Sea, Arrival, Spotlight and Boyhood. But maybe that's too constricting and niche? So from now on, consider me a lead content coordinator and entertainment trendsetter specializing in creating and marketing content for women.
3. Find better A-list connections
Remember that friend of a friend who used to be the editor of Parents and then moved to L.A., sold her script to Warner Bros and got a three-picture first-look deal? She's sitting in Coffee Bean right now posting photos of her meals on Instagram. Instead, meet the friend of a friend who used to be the editor of Parents then moved to San Francisco and now runs all the creative for Twilio. Ping her. She has ideas.
4. Embrace the new — and/or pretend to
I recently met with an entertainment marketing chief for a popular digital brand. I spent hours researching the company and using the product. But during our chat, I was thrown when she raved about her love for her competitors, especially SnapChat. My blind spot. My first instinct was to confess that I still don't understand how to operate certain social media machinery. But I spun my confusion into productive questions such as, "How do you use it to your advantage?" and "What's the growth potential?" Old-school reporting still comes in handy once in awhile.
5. Tom Petty was right
The waiting really is the hardest part. Sure, I no longer hover around my landline phone waiting for that follow-up call. That's cold comfort as I check my Twitter, Facebook, LinkedIn, all four email accounts and smartphone text messages 24/7 for any sort of sign of life from an assignment editor or recruiter. I keep pressing "refresh" just in case of a secret global technological malfunction in which everything went black, and I was unable to communicate with the outside world. Hey, it could happen.
Throughout the search, a part of me wanted to pop in a Radiohead CD, read a hardcover book on my couch and just zen the eff out. (JK. I've never been cool enough to own a Radiohead CD.) Instead I processed all this information and created something of my very own. Enter MaraMovies. It's a living, breathing site that encompasses reviews, blogs, reporting and videos. I'm going to critique all the big new releases in theaters and give recommendations for what to stream at home and more. I'm also going to sound off on issues in the industry — i.e., whether people still want to go to a theater. Because you know what? Trendy click-worthy phrases aside, I am a trendsetter, and a little job upheaval can't stop me from using my voice. For all my fretting, I must admit there's a deep satisfaction in stepping out of the cave and finally seeing the light.
Besides, I still get to sit in the dark all the time to watch all those movies.
Mara Reinstein is the creator of MaraMovies.com. Previously, she was the longtime film critic, senior writer and deputy editor for Us Weekly and Usmagazine.com She's an official Top Critic on Rotten Tomatoes and a member of the Broadcast Film Critics Association. You can reach her on Twitter at @MaraReinstein.