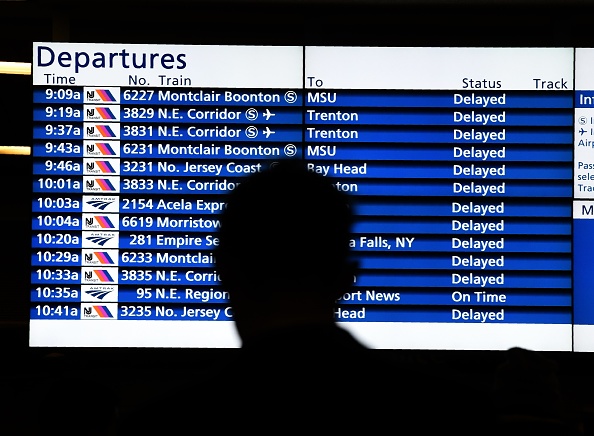 Rep. Rodney Frelinghuysen (R-11) and Rep. Tom MacArthur (R-3) both support the Gateway project that would expand rail capacity between New York and New Jersey, even if neither signed a bipartisan letter seeking funding for the project that all other members of New Jersey's congressional delegation sent to U.S. Transportation Secretary Elaine Chao on Tuesday.
In the letter, New Jersey's House representatives and senators asked Chao to continue advancing a funding mechanism for the Gateway project, a massive enterprise that would include a new rail tunnel to Manhattan, an expansion of track capacity in Newark and Penn Station in New York, and a replacement of the Portal Bridge over the Hackensack River.
When President Trump's proposed budget was introduced earlier this month, it eliminated funding for the New Starts program on which Gateway was relying. However, Trump's administration could include Gateway as part of an infrastructure bill later this year and Chao has called it an important project.
In the meantime, train derailments and delays have become all too familiar to commuters, and a summer of transit delays is on the horizon due to scheduled repairs at Penn Station.
"It is essential that we advance projects like the Hudson River Tunnels and the Portal Bridge North through the pipeline in an expeditious manner, and avoid unnecessary delays and red tape for some of the most important infrastructure projects in the nation," New Jersey's Congress members wrote in the letter on Tuesday.
The letter was signed by Sens. Bob Menendez and Cory Booker, as well as all House members except for Frelinghuysen and MacArthur.
When Frelinghuysen was named chairman of the powerful House Appropriations Committee, which has a big say in which programs get funded by Washington, he listed Gateway as a top priority. Frelinghuysen spokesman Steve Wilson said that has not changed.
"As chairman of the Appropriations Committee, Rodney has already ensured additional funding for the Gateway rail tunnel project in the FY '17 Consolidated Appropriations Act signed by the president last month," Wilson said. "He certainly will have ample opportunity, and soon, to convey personally his support for the Gateway rail tunnel project directly to Secretary Chao."
MacArthur spokeswoman Camille Gallo said he also supports funding the project.
"Congressman MacArthur fully supports the Gateway project and will be communicating this to Appropriations Chairman Frelinghuysen, along with a host of other budget priorities," she wrote in an email.
Frelinghuysen and MacArthur were the only two New Jersey House members to support the American Health Care Act, something that has earned them significant criticism from those who say the rollback of Medicaid under that bill would be detrimental to New Jersey.