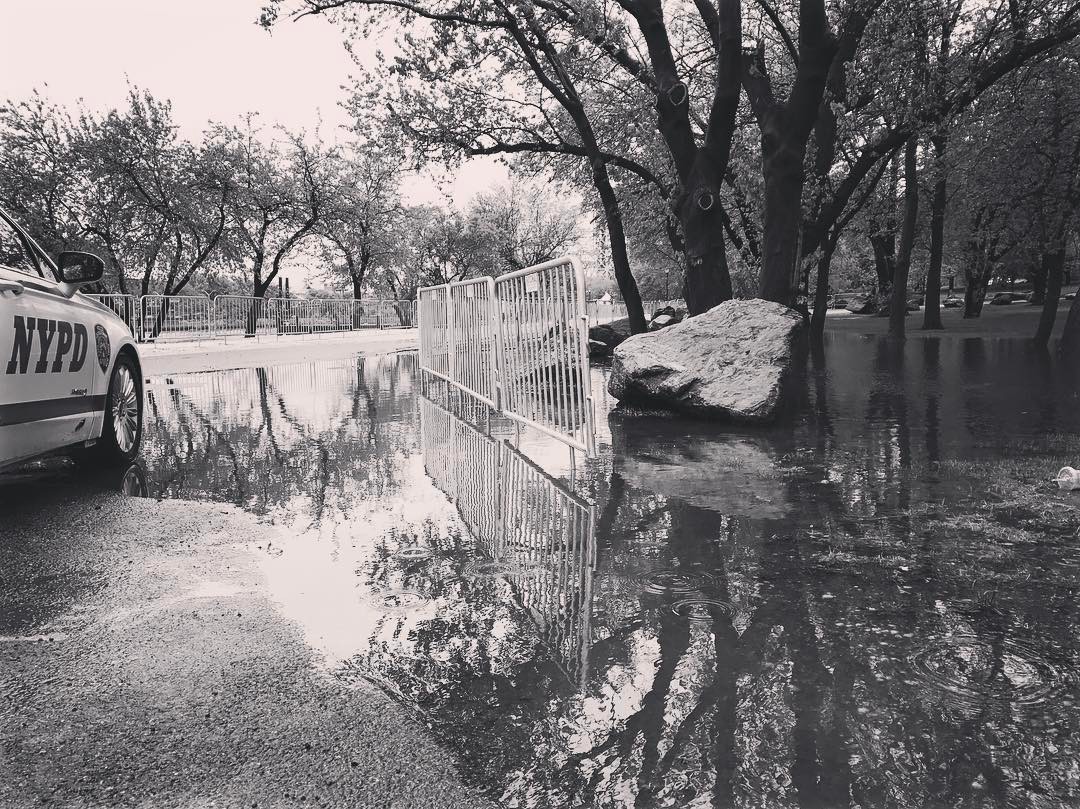 I am currently at my computer with my shoes off, airing out my sopping wet feet and sitting in the puddle that is the remains of my pants. It's a wet, wet day here in Manhattan—the National Weather Service have even issued a flash flood warning for the entire city. But from the barrage of terrifying videos and pictures that have been posted to Instagram throughout the day it appears to be even wetter at Frieze Art Fair on Randall's Island.
And so I ask, as Ubers appear to float on Randall's roads carrying fairgoers past the tent and one visitor climbs a fence to avoid a swimming pool-sized puddle: with all these sopping wet people strolling through the fair, how does the art stay dry? Like, really? Having attended art fairs myself in all conditions—rain in Miami, wind in Chicago, snow in New York—the pristine state with which every fairgoer who isn't me appears to maintain for these events is truly a mystery for the ages.
In all seriousness though, everyone attending Frieze during this monsoon stay safe!
Here's a look at the conditions at Frieze New York on this soggy day.
Do you tip your Uber driver when the car takes on water?
This is true dedication.
Um, that looks terrifying.
Fairgoers who don't mind the rain.
More fairgoers who don't mind the rain, and don't seem to know that the apocalypse is actually happening outside while they eat $12 sandwiches.
As I just mentioned, the apocalypse is happening outside. So, how are all these people—and most importantly all the super expensive art on view—dry?!