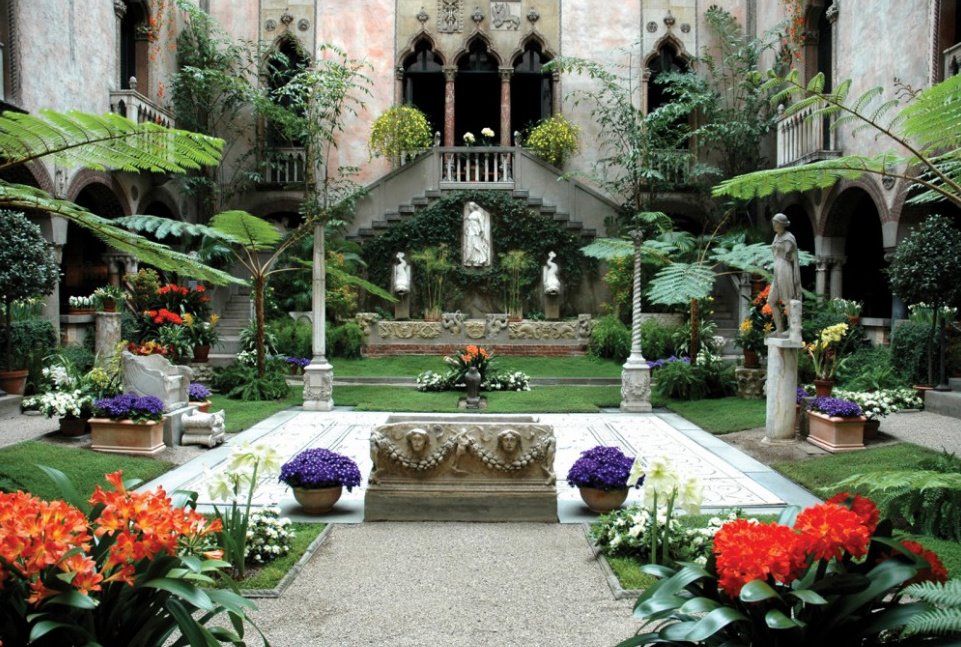 Boston's Isabella Stewart Gardner Museum really wants its stolen paintings back. So badly in fact, the museum's board of trustees has doubled its reward to $10 million for information pertaining to the 13 paintings which have remained missing since they were famously stolen in 1990. The new reward will be offered through the end of the year to anyone—with the exception of the artworks' thieves—who offers information which results in the recovery of the masterworks, reports the Boston Globe.
"We want our paintings back now," Gardner Museum security director Anthony Amore told the Boston Globe. "To my knowledge, the $5 million reward is the nation's largest private reward…Doubling it to $10 million is a testament to our commitment to bringing these pieces home to their rightful place."
The incident, which occurred early in the morning before the museum opened to the public on March 18, 1990, remains the largest art heist in history. Two thieves dressed as police officers who were let into the museum by security made off with 13 artworks valued at $500 million, including Vermeer's The Concert, Rembrandt's only seascape The Storm on the Sea of Galilee, as well as pieces by Manet and Degas.
On the decision to increase the reward—which has only been increased once since the heist, from $1 million to $5 million in 1997—Gardner Museum board president Steve Kidder told the Boston Globe: "These works of art were purchased by Isabella Stewart Gardner for the 'education and enjoyment of the public forever'…It is our fervent hope that by increasing the reward, our resolve is clear that we want the safe return of the works to their rightful place and back in public view."
And while the case has remained opened for decades, the FBI hasn't lost interest in the Gardener's mysterious missing art—despite the fact that the statute of limitations for charging anyone on the theft itself has expired. In 2015, Connecticut mobster Robert "Bobby the Cook" Gentile became central to the investigation, as did former security guard Richard Abath, who was on duty the night of the heist.