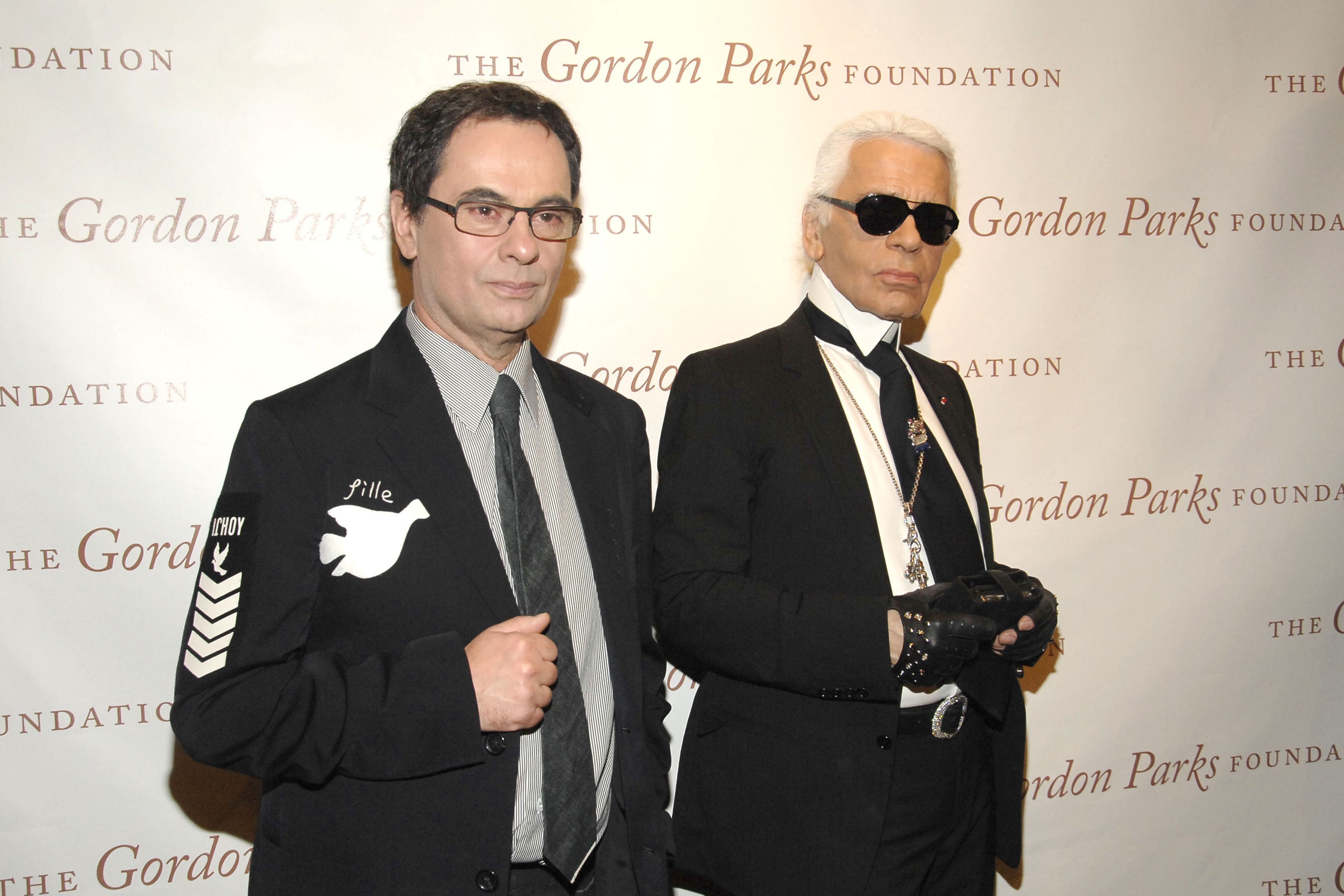 Sure, Taschen and Phaidon may have cornered the niche on glossy art coffee table books—who wouldn't want their work reprinted on high-definition pages. But ask the who's who of the art world, and specifically its photographers, and they'll likely tell you they'd covet the attention of one elusive independent German publisher over the giant print houses any day. That man of course is Gerhard Steidl, who is the subject of a lengthy profile by Rebecca Mead for this week's issue of the New Yorker. Having heard tales told round the way about the meticulous preferences and peculiarities of Steidl, whose books are the real deal having flipped through my fair share through the years, Mead's profile reveals everything I'd hoped to be true of the publisher and then some…and then some more.
After reading it, I'm still left wondering: is Steidl a real human man? Until now, I'd resigned myself to believing he was simply a myth, handed down by revered artists and college professors to tell to art students and budding painters as a warning for the hardships of making their dreams come true (a.k.a publishing a book is a special kind of hell) and to give them a speck of hope that, who knows, they might just make it big one day (getting a call from Steidl is about the art world equivalent of being tapped for a David Lynch project). After reading the New Yorker's profile, I am now even more convinced Steidl is—despite the accompanying photographic evidence—a living fairy tale. I am 110% sure he doesn't eat real food, or breath the same air as the rest of us. I mean, how could he? He regularly embarks on international flights from his cozy home in Göttingen, Germany to New York to take a meeting for the day before flying home that same night just so he can sleep in his own bed. I cannot even fathom the jet lag that would result from such a journey.
Don't believe me? Well, then here are some highlights—direct quotes from Steidl and excerpted observations by Mead—from the New Yorker's story to further your curiosities about the man, the myth, the legend, Gerhard Steidl.
Steidl was less than impressed when he got to see and handle an original 15th century Gutenberg bible in person, which he described as "a baroque illustrated object that was absolutely not to my taste."
"I was really expecting that it was more industrially produced…But it was all more or less handmade—the color was by hand, the drawing was by hand. The letters were used to print the text, but there were many variations. Let's say it was interesting. But I was not impressed," says Steidl.
Being summoned to work on a book with Steidl is not unlike Jedi training.
"When artists arrive in Göttingen, Steidl is often not quite ready to give them his attention, and so they must while away entire days in a library four floors above the company printing press, which runs non-stop, seven days a week. Steidl does not want artists straying into town, or dawdling at a restaurant or a bar where he cannot find them," writes Mead.
Google Docs are for noobs.
"Steidl's place at the head of the table is indicated by a stack of cream-colored notecards, made to his specifications at a nineteenth-century paper mill on the west coast of Sweden. He uses notecards to annotate his conversations, and writes on them with Staedtler pens, which he keeps, lined up, in the breast pocket of the white lab coat he wears while working."
In Steidlville, every hour is arts & crafts hour.
"Steidl likes his clients to prepare for consultations by cutting up their own photographic proofs and gluing them into mockup layouts. It is not unusual to see world-renowned artists bent over the dining table, cutting and pasting like kindergartners."
Time Zones do not exist—they are the mind-killer. 
"To prepare for the opening of Chanel's cruise collection last spring, which took place in Havana, Steidl flew from Germany to Cuba for the day, four Fridays in a row. On another occasion, after being honored at an early-evening award ceremony in London, he got on a plane to New York, arriving in time for another early-evening engagement…."
He's just like the rest of us: he likes to clean.
"Steidl also serves as his own janitor: typically the last to leave the office, he empties the trash cans every night. He finds it calming."
He has a bed car. 
"On behalf of Chanel, Steidl is driven to Paris dozens of times a year. He makes the trip in a Volkswagen Phaeton in which the passenger-side seats have been replaced by a bed, as in the first-class cabin of an aircraft. He drinks a glass of good red wine before leaving Paris, and is asleep, sandwiched between two pillows, by the time the driver has reached the periphérique. 'I wake up when the car gets off the highway—I see the Burger King sign, and I know I have arrived in Göttingen,' he told me. 'Not one minute earlier.'," he tells Mead.
And there you have it. Proof that all your complaints about jet lag mean nothing. Nothing.
Read the full profile from the May 22 issue of the New Yorker here.