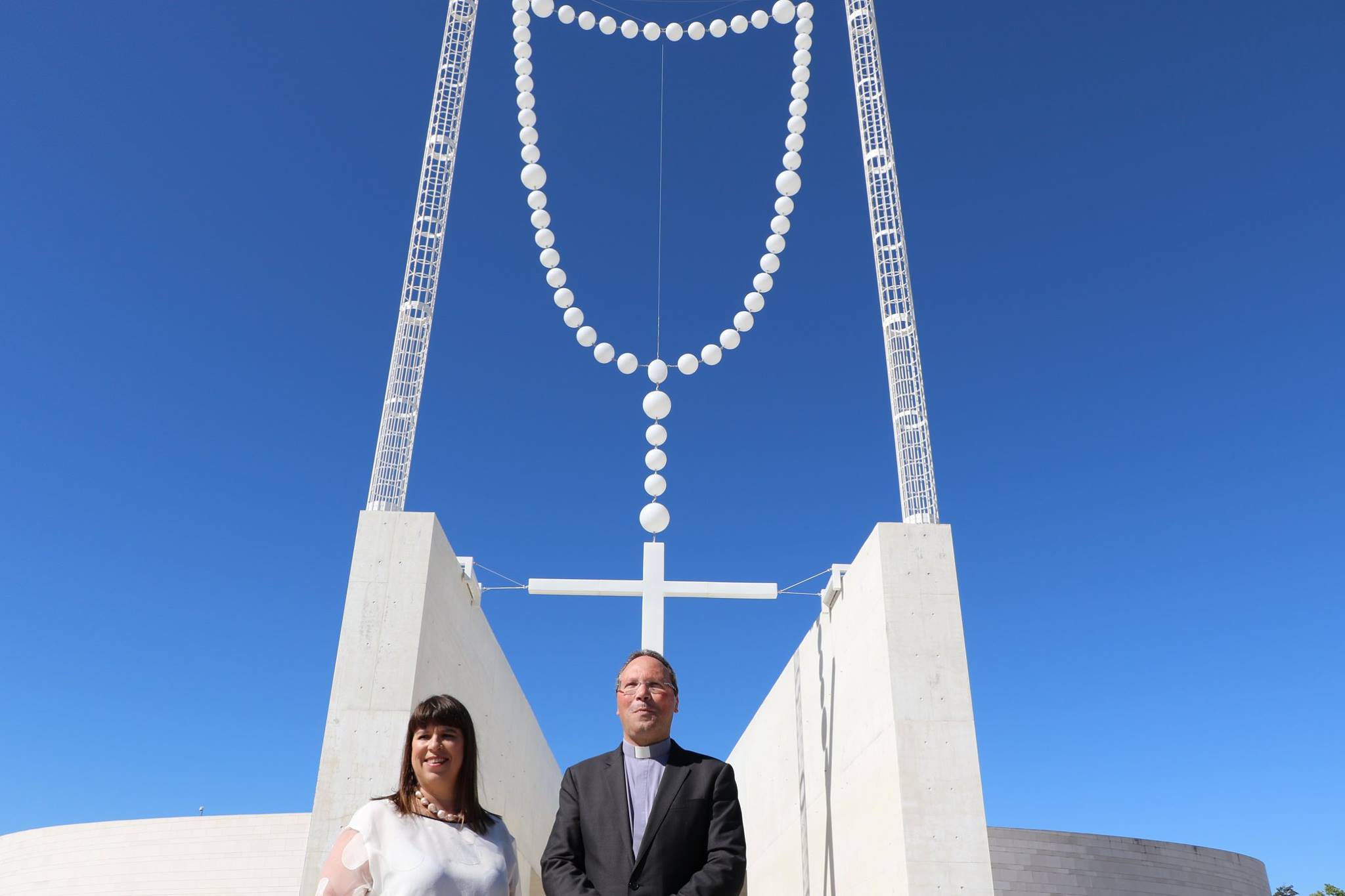 The Pope is coming to Portugal. No, it's not Lenny Belardo, a.k.a. The Young Pope. I'm talking about the real deal, Pope Francis, who will be visiting Portugal's Fátima for two days this week. To prepare for the pontiff's visit Portuguese artist Joana Vasconcelos has created a large-scale installation of a glow-in-the-dark rosary, which is suspended outside the entrance of the Basilica of the Holy Trinity, reports the Art Newspaper.
Vasconcelos' 85-foot-tall sculpture was made to commemorate the 100th anniversary of the 1917 appearance of the Virgin Mary for three local children which is believed to have occurred at Fátima in 1917. The artwork is also inspired by the plastic rosaries which are commonly sold at tourist shops in the region. The piece, aptly titled Suspensão (suspension), will glow for the first time when the Pope arrives on Friday, May 12 to recite the prayers of the rosary for those who make the pilgrimage to holy site for the occasion.
This is not the first time art has been placed front and center to welcome the pontiff during one of his foreign visits. In 2015, when Pope Francis made his first visit to the United States, Robert Indiana's 1998 sculpture AMOR was loaned to the Philadelphia Museum of Art and placed on the institution's iconic stone steps overlooking the Benjamin Franklin Parkway. The work served as a backdrop during the Papal Mass the pontiff hosted while visiting the city of Brotherly Love.