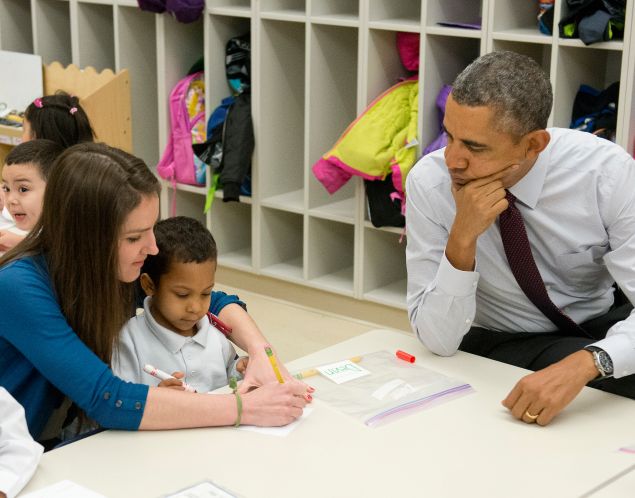 GoFundMe has become a go-to crowdfunding source, raising over $3 billion for everyone from terror attack victims to Broadway fans. But one of its main functions has been fundraising for education—over one million people have used GoFundMe to fund school projects.
To celebrate Teacher Appreciation Week (May 8-12), the site is making it even easier for teachers to raise funds. GoFundMe announced yesterday that it will donate a total of $100,000 to K-12 teachers who start GoFundMe campaigns between now and May 8.
As part of the "We Love Teachers" fundraising contest, the company will donate $1,000 to 100 GoFundMes created by or for K-12 teachers—an educator can either run a campaign for their own classroom supplies, or a parent can create one on their behalf. Only teachers can receive or withdraw the money at the end of the campaign, however.
Campaigns must raise at least $500 by May 18 to be eligible for the $1,000 donation, and the hashtag #WeLoveTeachers must appear in the campaign description.
"Too many teachers are spending too much of their own money on classroom supplies," GoFundMe director of strategic communications Bobby Whithorne told the Observer in an email. "We launched the 'We Love Teachers' contest to support educators all across the country, and we'll continue to encourage the GoFundMe community of more than 25 million to do the same."
GoFundMe has also teamed up with the school supply site Yoobi, which is offering an exclusive 15 percent discount on supplies to all teachers benefiting from GoFundMes in May. In addition, one of the 100 winning teachers will receive supplies for their entire school courtesy of Yoobi.
Yoobi operates on a "one for you, one for me" model—for every item purchased on the site, Yoobi donates an item to a U.S. classroom in need.
"Yoobi is a great partner to further reduce these expenses for teachers," Whithorne said. "Teachers will be able to take the money raised on GoFundMe and get more bang for their buck."