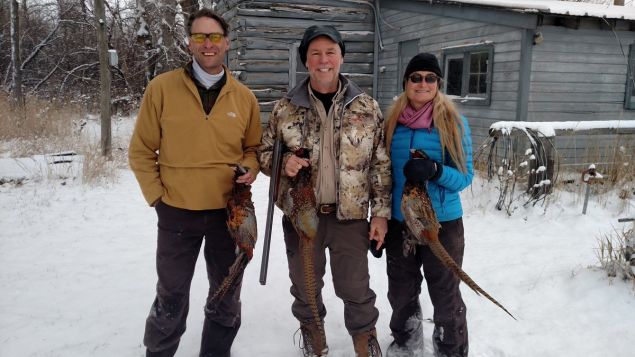 Republican congressional candidate Greg Gianforte was charged with misdemeanor assault last night after he "body slammed" Guardian reporter Ben Jacobs, who was attempting to ask him a question about the GOP health care bill and Gianforte's alleged ties to Russia. The Montana politician and former tech mogul—who's running against Democrat Rob Quist for Ryan Zinke's old Senate seat—also broke Jacobs' glasses.
Social media reaction to the post was swift, including on Gianforte's own Twitter account. The candidate is an avid hunter, who often posts stomach churning photos of the meat he cooks after a kill. He also frequently visits Montana county fairs, where he poses with champion mutton busters (children who ride or race sheep).
Many Twitter users pointed out that these somewhat violent pastimes could offer a clue as to why Gianforte attacked Jacobs. They also (of course) took the opportunity to comment on his posts with body slam jokes: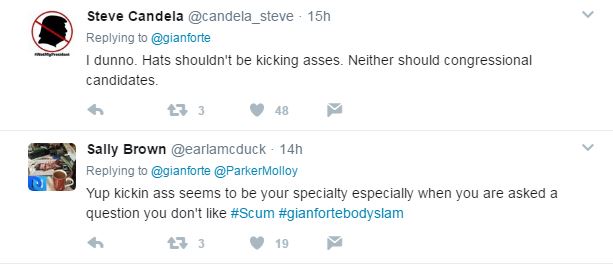 Ah, Twitter: the place for both gross meat photos and immediate political commentary.