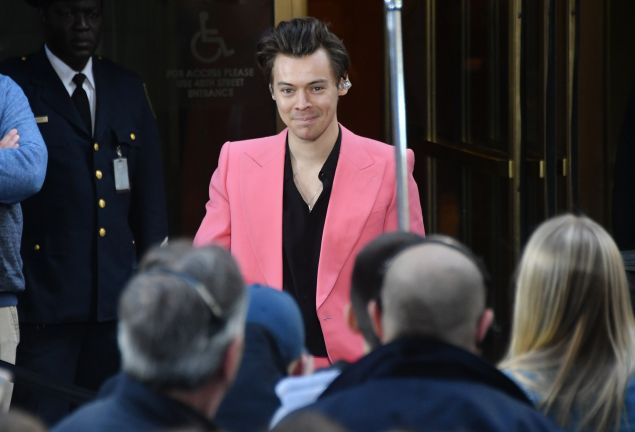 Could it be that former One Direction member Harry Styles is leaving the West Coast? That seems to be the case, if his recent homes moves are any indication.
Last year, Styles paid $8.71 million for an apartment in Tribeca's 443 Greenwich, the celeb haven know for being supposedly "paparazzi-proof" that is also quite close to his ex Taylor Swift's penthouse.
He maintained a Los Angeles abode, too, as he bought a three-bedroom, five-bathroom home in West Hollywood for $6.87 million in January 2016. It can't claim precisely the same anti-paparazzi measures, but there is a gate and a super long driveway.
Alas, after just about a year and a half of ownership, Styles has placed the modern 4,100-square-foot home above the Sunset Strip on the market for $8.5 million; a rather significant increase from what he paid less than two years ago.
The higher price tag is due to renovations Styles completed on the home, as well as the apparently booming Los Angeles real estate market, Hilton & Hyland listing broker Justin P. Huchel told the Wall Street Journal. Huchel wouldn't say much about why exactly Styles decided it's time to offload the house, but he did say the singer is often in London and New York—sorry, West Coast #Directioners.
But maybe one of those uber fans will be taken with this house, which features glass walls and 10-foot ceilings. There's also a screening room, gym and a swimming pool equipped with an epic cabana. It has views of the entire city, and you can see all the way to the Pacific Ocean. There are multiple terraces and a home theater.
The place is a bit bachelor pad-esque, especially with all the black leather couches. Maybe now that Styles is rumored to have a British lifestyle blogger girlfriend, Tess Ward, he's over that particular look. Perhaps his newfound penchant for millennial pink will help inspire the décor for his next home.