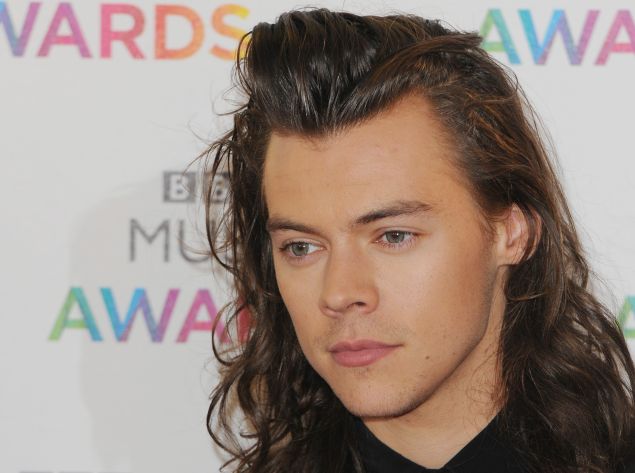 Taylor Swift's Tribeca penthouse is pretty much the headquarters for her squad. As in, where they bake cookies and take lots of Instagram photos.
For the past few months, however, Swift has been staying in a West Village townhouse rental, while renovations were being completed and the two floors she owns at 155 Franklin Street were being combined. Well, that carriage house on Cornelia Street is back on the market, so we assume Swift is back in her newly redesigned duplex.
And Swift could be seeing a familiar face in her neighborhood—her ex Harry Styles reportedly purchased an apartment at the celeb-loved 443 Greenwich.
The former One Direction member is rumored to have bought a three-bedroom, 3.5-bath unit in the Tribeca condo in a very under the radar purchase last year, according to The Real Deal, which reports that Styles used The Hxnyc Trust to complete the $8.71 million transaction—Emma Spring is listed as the trustee, and that's the very same name of Styles' personal assistant.
Of course, this could all be a coincidence, we suppose, though that does seem rather unlikely. Sure, it could make for some awkward run-ins between Styles and Swift, but hopefully Swift won't write anymore songs about it. Or maybe she will.
If Styles did, indeed, buy this apartment, he's the latest in a long list of famous faces to buy into the CetraRuddy Architects designed building.
Jessica Biel and Justin Timberlake are reportedly in contract to buy a duplex penthouse there, while Jennifer Lawrence and Blake Lively and Ryan Reynolds all checked out apartments in the building. Not to forget about Mike Myers, who already bought and sold his apartment there (at a loss) in under a year.
The particular apartment Styles is said to have scooped up spans 2,686 square feet, and was on the market for $8.35 million before it sold in July 2016, so Styles actually paid a bit over the asking price.
If Styles did, indeed, buy this apartment, he's not the only former One Direction member making moves, though Louis Tomlinson went the opposite route—he's actually trying to find a renter for his Calabasas property.