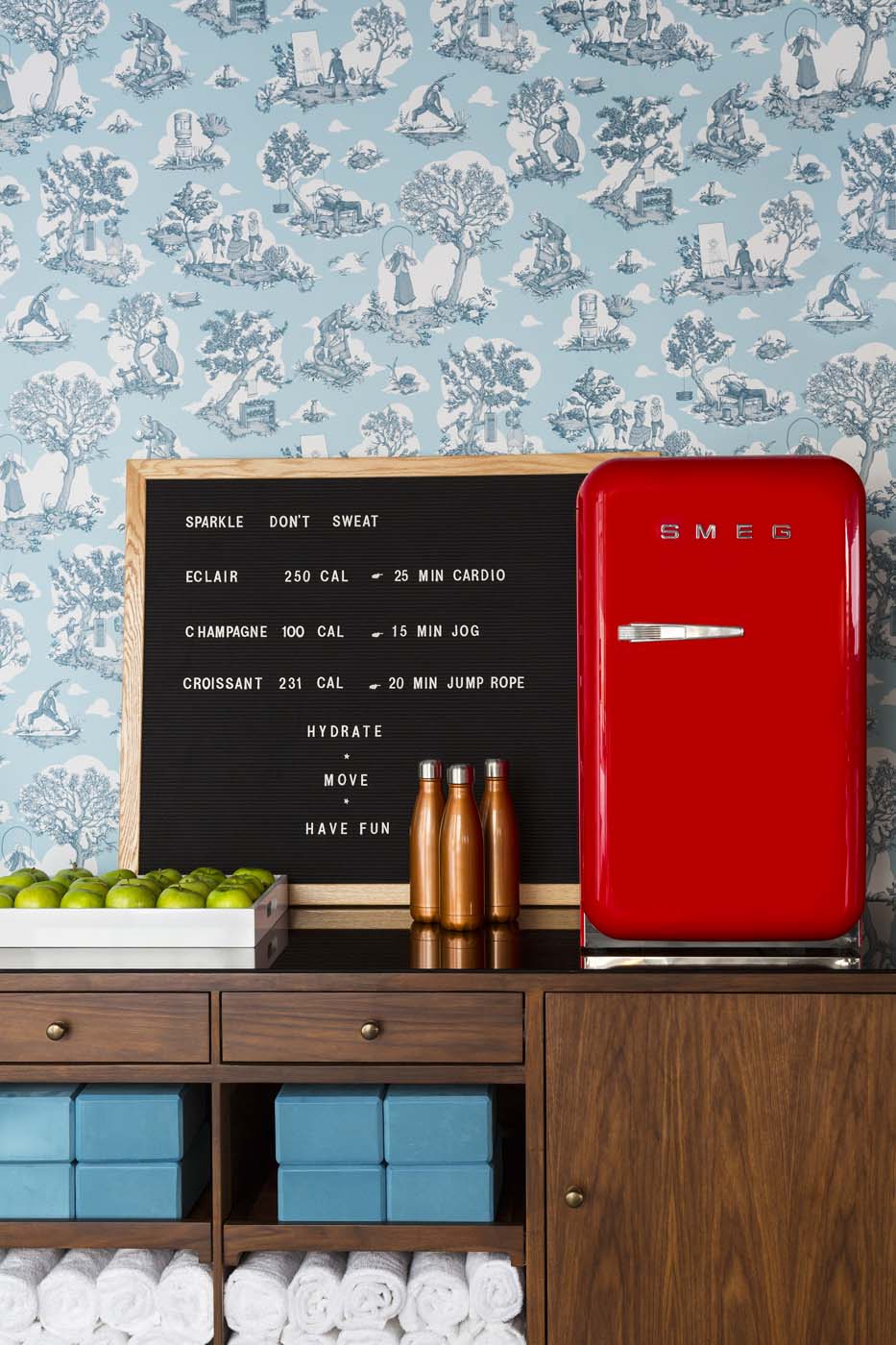 It's no longer acceptable for an exclusive hotel to simply host a slew of sad treadmills in the dingy basement. Now, hotel gyms are taking over as the vacation destination. After all, those truly dedicated to their gluten-free, all-organic lifestyles won't give it all up for an indulgent weekend. Whether gyms are undergoing makeovers true to their location, or places are adding SoulCycle and CrossFit classes, these fitness experiences are far more intense than an exercise bike left unattended.
One luxury hotel overhauling their workout space is Le Méridien, starting in New Orleans. Brooklyn-based designer Dan Funderburgh created custom wallpapers, and George Fleck, VP of Global Brand Management oversaw the redesign of the gyms, focusing on small details. In the New Orleans locale that meant custom toile and vintage boxing gloves.
The detailed décor isn't all that sets the space apart—the gyms also have flattering lighting, inspired by Gropius's Bauhaus Dessau fixtures. "We implement pendant lights that bring in additional materiality to the space, as well as playful pops of color," Fleck said.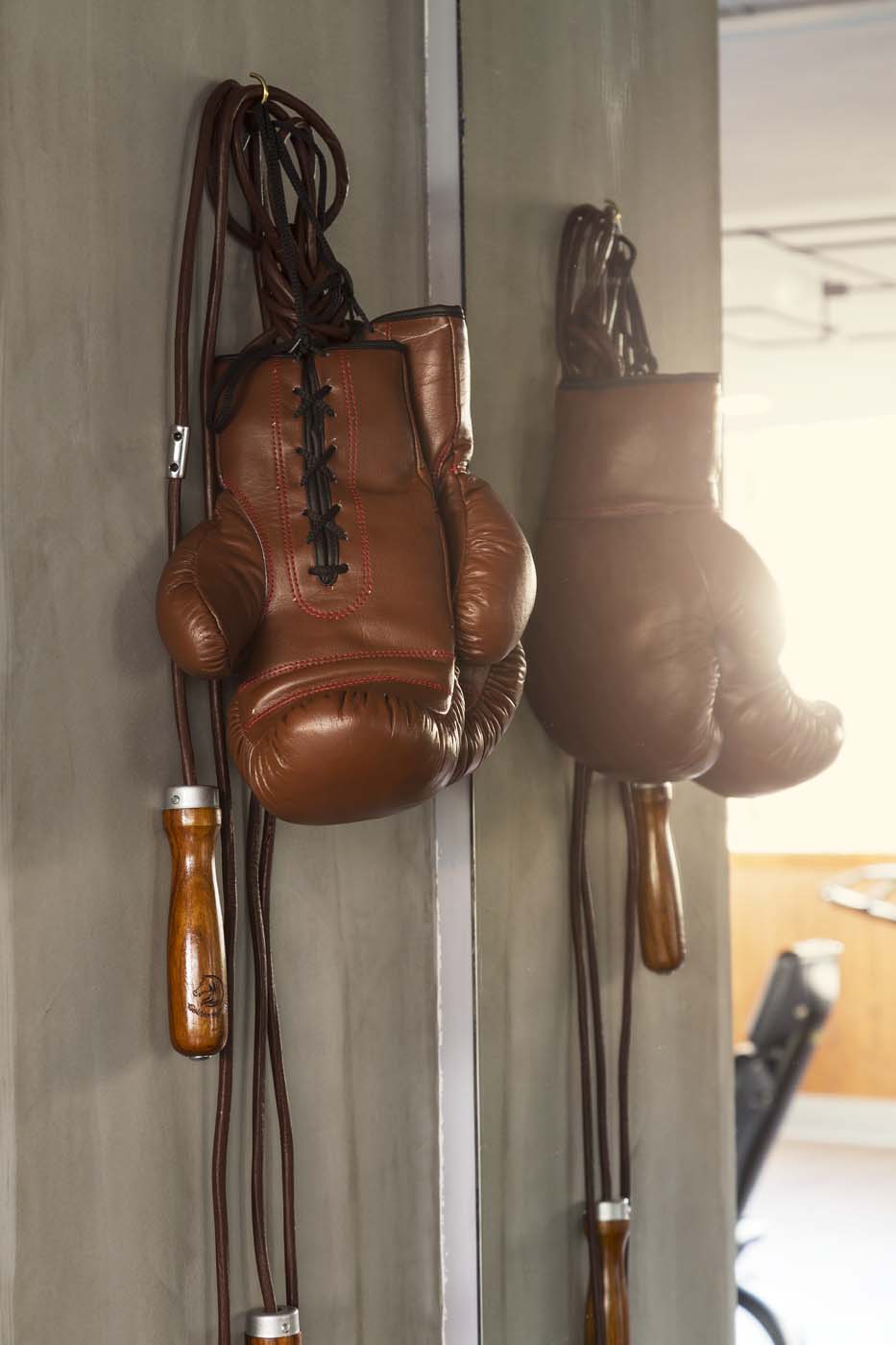 "So many hotel gyms around the world are dark spaces with mirrored walls. It seems that design is an afterthought," Funderburgh told us. When he first began designing the wallpapers, he wanted to emulate the whimsical toile prints already found in the hotel. "We wanted to take this design aesthetic and apply it to 'forgotten spaces' within the hotel, like the fitness center," he explained.
"Toile de Jouy patterns are traditionally bucolic scenes of pastoral life: working in the field, horseback riding or enjoying the countryside. I wanted to give a wink and nod to this classic French pattern, but translate these physical activities to working out in a gym in modern day," he said, describing a toile character on the treadmill.
While Le Méridien is upgrading their gym, other hotels are developed entirely around them, like the 1 Hotel South Beach: The Wellness Hotel (formerly the Gansevoort), far more intense than yoga at the EDITION. They house the first-ever Spartan Gym—yes, the race your bro dude Facebook friends are always posting photos from. At their gym, people train with ropes and obstacles with Spartan trainers. There's even a SoulCycle.
Christianne Phillips, the Director of Mind & Movement, has heard multiple anecdotes from guests who booked their stays based on the unique fitness facility, with classes at capacity on the weekends and in the morning.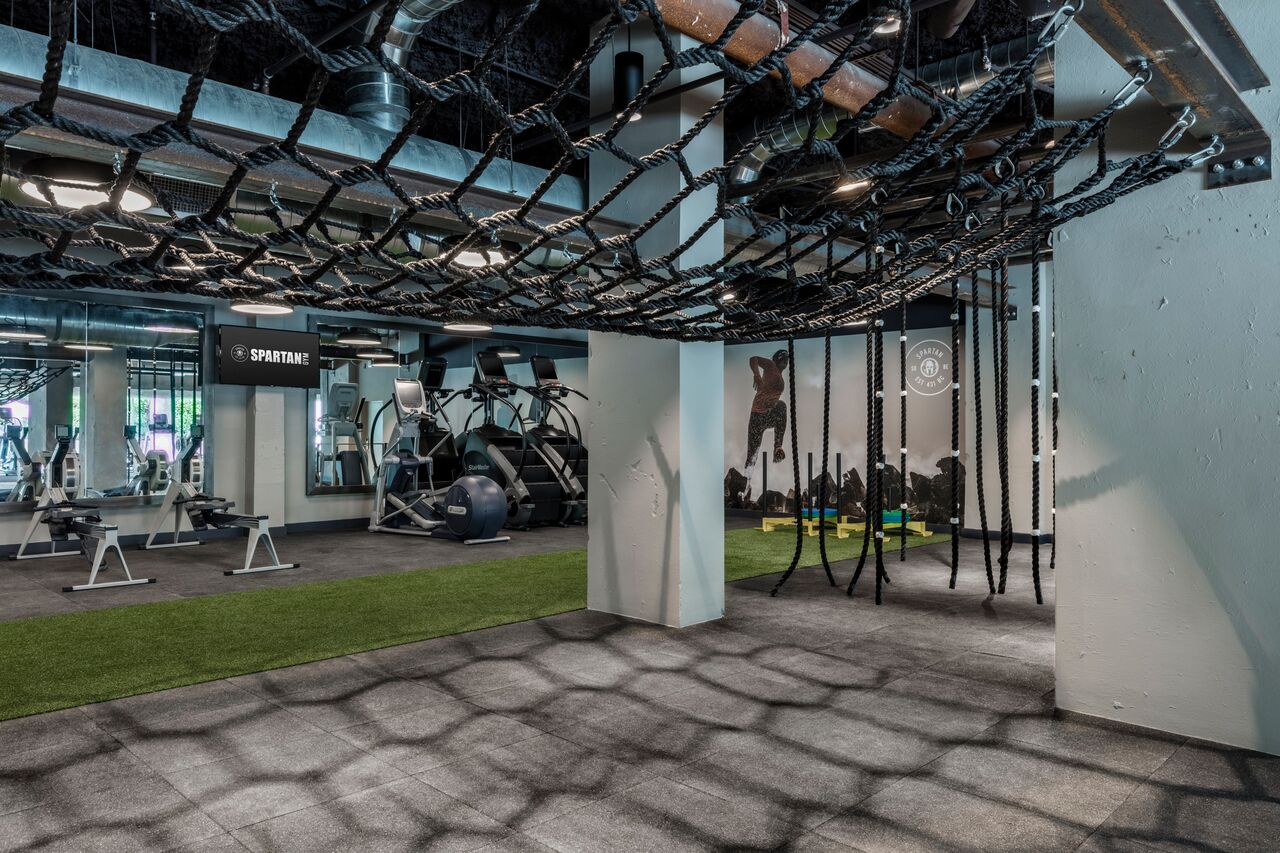 Their "regular" fitness classes also have a twist. Pilates is a hybrid injected with HIIT exercises, and a meditation class immediately follows a Spartan experience. Like other hotels, they embrace their location by hosting boot camp on the beach and yoga on the rooftop.
If you're not quite ready to prepare for a Spartan race, there's always CrossFit. Jumby Bay, a Rosewood Resort in Antigua, launched CrossFit classes through ICE NYC last winter. "It's been great for guests at all fitness levels–from CrossFit newbies looking to check out the workout to longtime enthusiasts who want to take multiple classes a day," Andrew Hedley, Managing Director at Jumby Bay, told the Observer.
"Often a hotel gym feels impersonal and removed from the locale," Hedley said. CrossFit classes incorporate the local scenery, "whether guests are running along the beach, hoisting tree stumps or doing drills by the dock," so no one has to miss out on a tan.
Equinox is the latest to join the hotel gym craze, with Equinox Hotels launching in 2019 in New York City's Hudson Yards, with a second location set for Los Angeles. They hope to have as many hotels as gyms (of which they have 77). Their first location will house their biggest gym yet, at 60,000 square feet.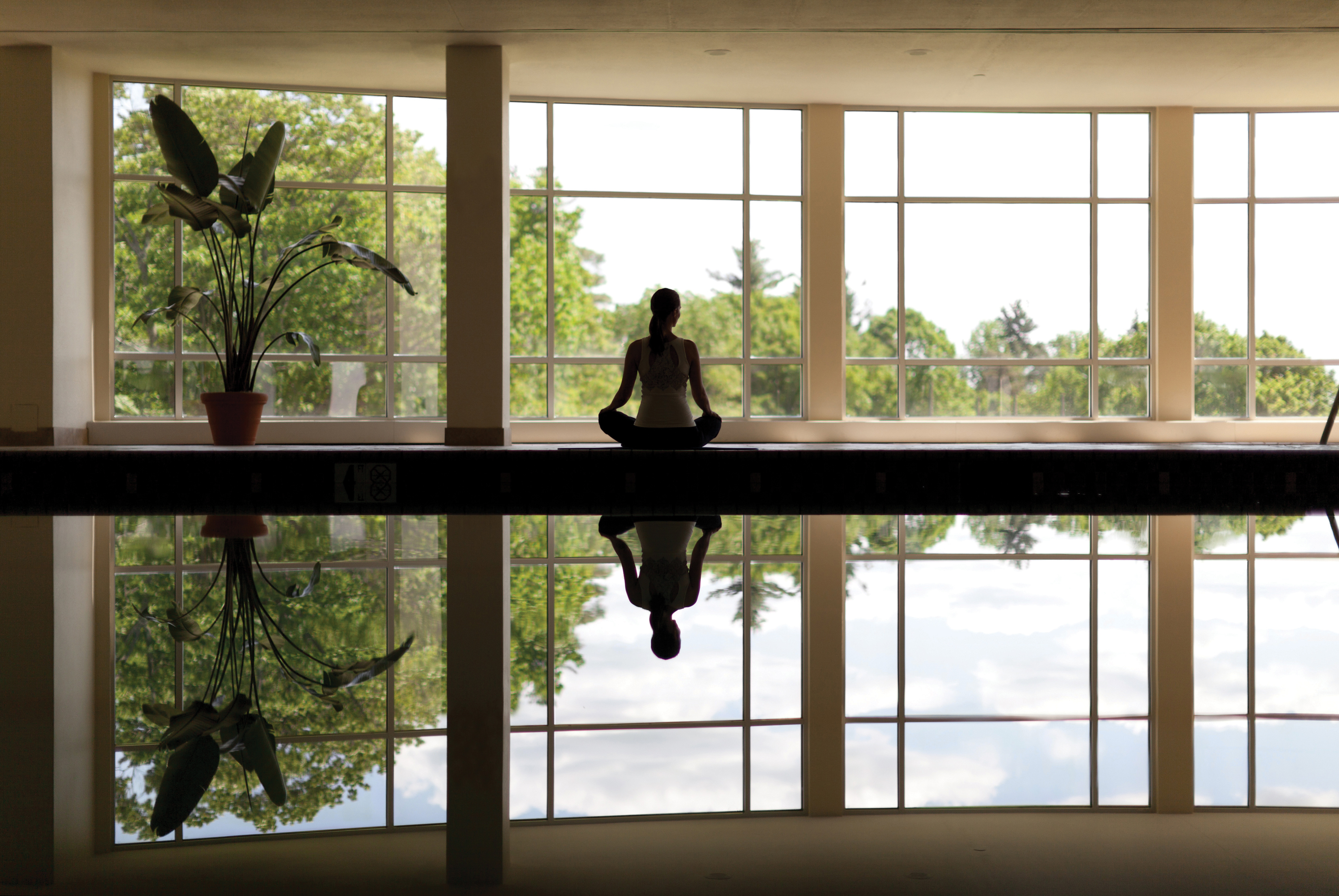 Arguably the first to start the wellness weekend trend was Canyon Ranch, famous for their escapes. Thomas Klein, COO of Canyon Ranch, told the Observer, "Canyon Ranch is more than just a place to relax and lose a few pounds; it is a place to make transformative life changes that last way beyond a hotel vacation." Klein believes travelers now value wellness more than ever, and demand similar fitness opportunities to what they find at home, whether they're on vacation or a business trip.
The Canyon Ranch experience is entirely holistic. "Others are adding wellness as an amenity but for us, it is what we do and who we are—and why we are fortunate to experience a 60 percent return rate," Klein said. Canyon Ranch supplies everything from aerial hammock yoga to underwater treadmills.
Next time you're planning a vacation, consider somewhere with an aquatic treadmill, which is far more exciting than the usual dank and dusty gym or a SoulCycle class, which is much more inspiring than a sad, singular spin bike. And at a regular hotel gym, you certainly can't hoist a tree trunk around while tanning.