With summer coming, everyone's looking for a date–at least according to Match, which found that 76 percent of the site's users feel inspired to find someone in the summer months. Sure, cuffing season isn't officially happening, but after a long winter it's time to have uncomfortable cocktails and download Bumble again.
The Match survey also found that people create summer bucket lists, and date because they're looking for someone to help them cross off the activities. Some Match activities include falling in love, getting to an ideal weight, going on a safari and a hot air balloon ride.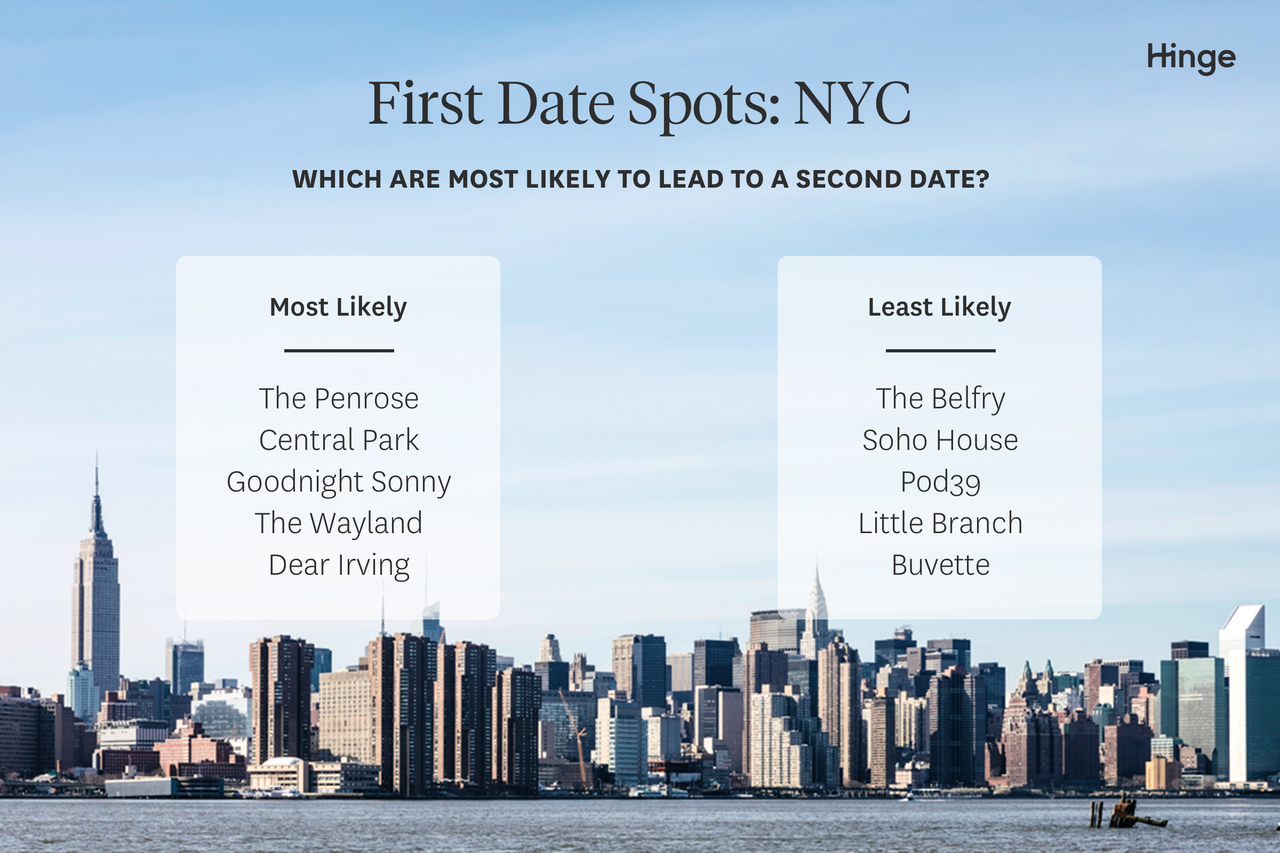 The newly revamped Hinge also took a deep dive into dating, surveying their users about what spots lead to a second date (full disclosure: I participated, and yes, The Levee, a Brooklyn dive bar with free cheese puffs, Big Buck Hunter and a cocktail called Beam and Cream does, apparently).
They found the more laid back spots were likely to lead to a first date, including Dear Irving, Goodnight Sonny, The Penrose and Central Park (although honestly, imagine having to find someone in Central Park, it's like a rom-com without a map).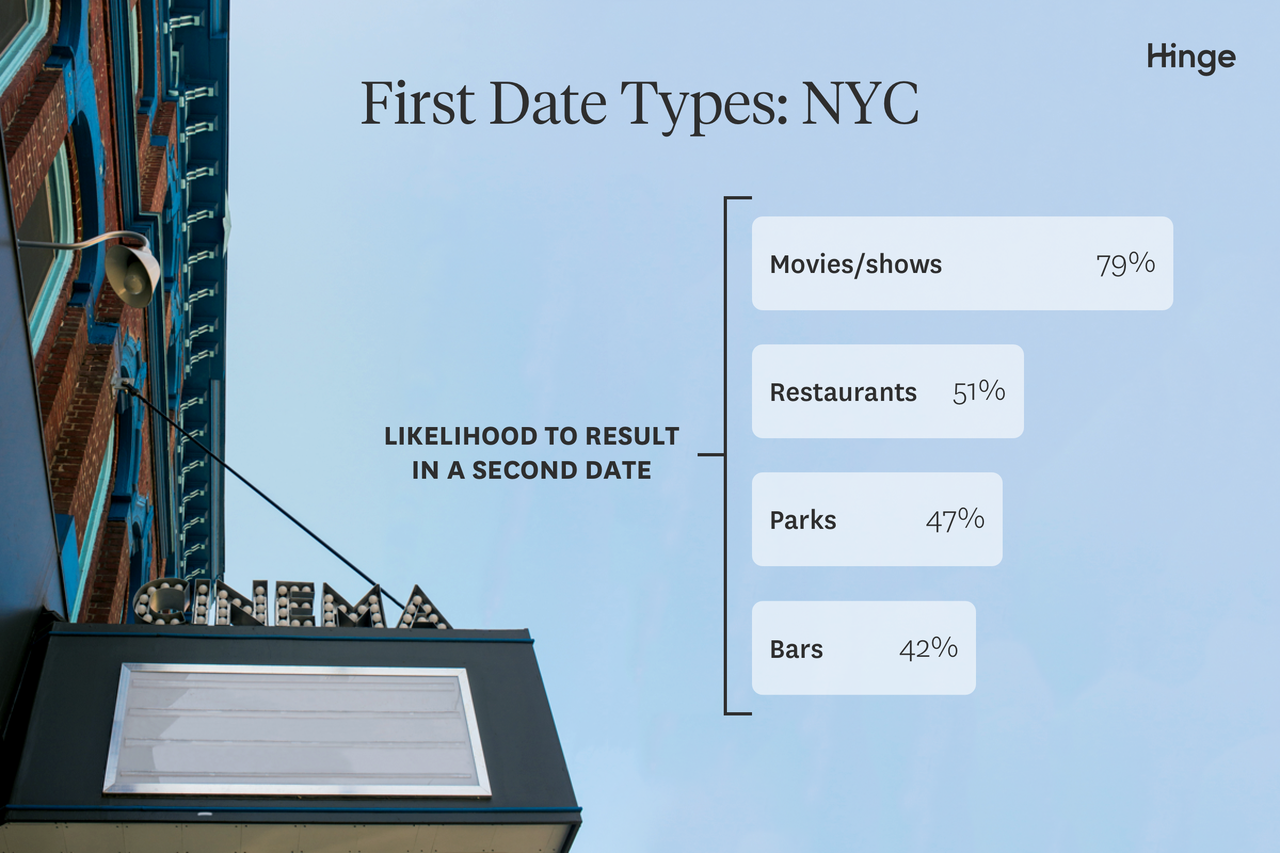 According to Hinge, a morning date is more successful, as Bloody Marys are 50 percent more likely to lead to a second date (or maybe people have strange drinking preferences at night).
The folks on Hinge said that seeing a movie, going to a restaurant or a park was more likely to lead to a second date, which makes sense because all are far more serious activities. The opposite is true for the bars: Buvette, Little Brand and Pod39 all have older crowds than the seedier places that are more successful. It makes sense, though–someone who's going somewhere a bit more serious is more serious about what they want. Plus, they can actually hear the person speak, and decide if they like them.
If none of the Hinge ideas interest you, there's always the Match option. After all, a hot air balloon ride or safari is certainly more inventive than a movie.