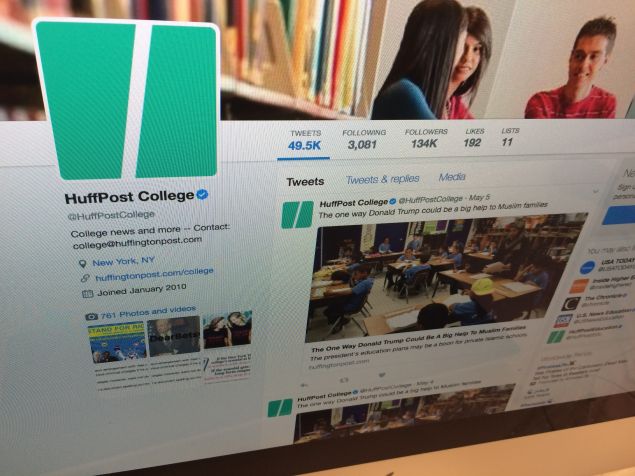 HuffPost (which recently shortened its name from The Huffington Post) has become one of the web's most influential media resources over the past decade—the AOL-owned company is ranked among the top 50 news sites in terms of traffic.
But as the site has become increasingly popular, it seems that some of its verticals have suffered. Several HuffPost news sections (and/or their respective Twitter accounts) dealing with popular topics haven't been updated in days, weeks  or even months. (Note that this doesn't take into account independent HuffPost bloggers, who are free to update their sites as much or as little as they please).
Here, a look at five HuffPost verticals that could use a little more love:
Now this gets confusing, but try to follow along: HuffPost has a topic page for technology, which is updated pretty regularly with trending topics. However, the actual HuffPost tech section (which for some reason is entirely separate) hasn't been updated since May 18. The difference between the two pages is unclear.
There's only one HuffPost Tech Twitter account, however, and as of this writing it hasn't been updated since May 15. Maybe AOL is too busy helping TechCrunch take over the world.
This section's tagline is "Business that matters," though apparently it doesn't on social media: while the actual business webpage is updated regularly (even on holiday weekends), the section's Twitter account sometimes goes two to four days without sharing a story.
This page aimed at older adults features the latest funny parent tweets and Julie Andrews wisdom. But while Andrews recently joined Twitter at the age of 81, this site isn't quite as social media savvy—its account only tweets about once a month. Clearly the admin is too busy helping Grandma find the remote.
Admittedly it's the end of May and graduation is upon us, but it doesn't look like this site is much help during the school year anyway. The homepage features a couple of articles filed in May, but the rest are all holdovers from February or March. And the HuffPost College Twitter account deserves an F—it hasn't been updated in three weeks.
If you think diamonds aren't forever, seek advice elsewhere—this site's homepage confusingly mixes newish listicles with posts from 2015.  And its Twitter account is seemingly divorced from deadlines—it hasn't been updated since November.