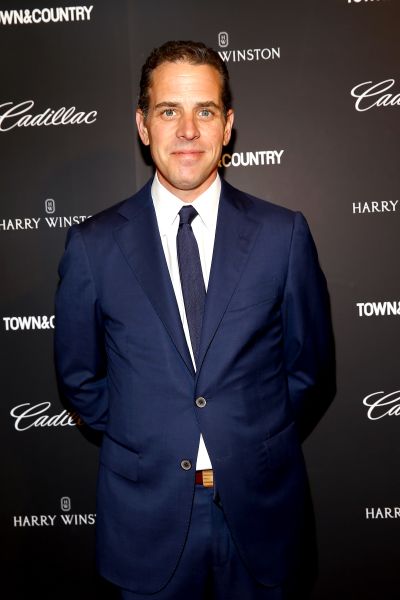 Hunter Biden, the son of former vice president Joe Biden and his first wife, Neilia Hunter, finalized his divorce from ex-wife Kathleen last month, and now they're trying to get rid of one of the physical remnants of their marriage—their home in northwest Washington, D.C.
The marital karma in the home isn't ideal—the former couple's separation proceedings made headlines when it was revealed that Hunter Biden was involved with his late brother Beau's widow, Hallie, and Kathleen at one point accused her husband of spending money only on his own travel, alcohol, strip clubs and other "indulgences," reports the Post.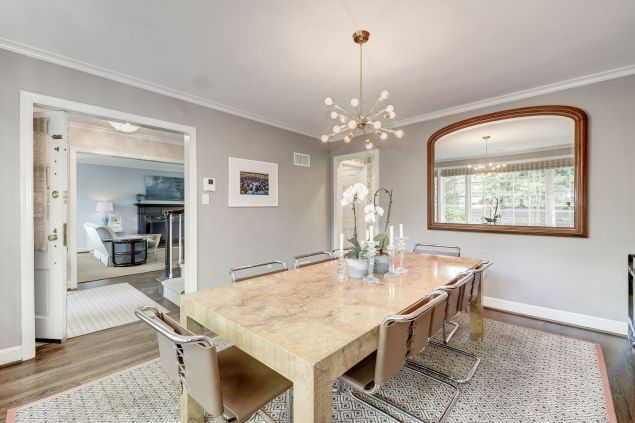 The former couple purchased the four-story Colonial-style home in 2004 for $1.1 million, per Realtor.com, but now that their divorce is official, the pair are understandably ready to part ways with this residence, which is now on the market for $1.85 million.
It's a "modest house on a fancy block," according to Realtor, with six bedrooms spread out over 3,171 square feet. There are hardwood floors, big entertaining spaces and a chef's kitchen with a built-in banquet, as well as a family room. In addition, there's a patio, deck and porch looking out at the wooded backyard.
There are "beautiful updates throughout" the home, says the listing held by Nancy Taylor Bubes of Washington Fine Properties, though the floral wallpaper in the kitchen must have been one spot those updates missed. There's also a fireplace, as one can see in the listing photos, as well as an impressive walk-in closet and a chic modern dining room.
While Kathleen might not be thrilled about her ex's new relationship, his family has given their approval. As the former VP and his wife, Dr. Jill Biden, told the New York Post, "We are all lucky that Hunter and Hallie found each other as they were putting their lives together again after such sadness. They have mine and Jill's full and complete support and we are happy for them." Well, happy house hunting to the new couple.