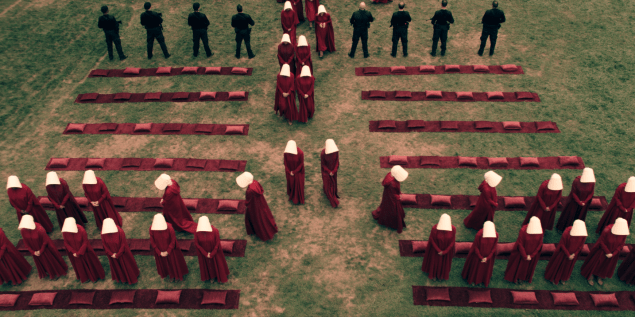 Welcome back to tvDownload's social media column — written for the people and by the people, like some kind of millennials' Pravda. It's where you can come to find out what the internet is saying about your favorite shows, and to see what new stuff might be worth checking out. You do want to fit in with the rest of us, don't you, comrade?
This week was all about The Handmaid's Tale, Hulu's long-awaited adaptation of Margaret Atwood's novel.
The overlaps with our current political climate have not gone unnoticed.
Hey, it's a Margaret Atwood cameo!
It's been taken to the streets!
A silver lining?
Enjoy your new nightmare fuel!
https://www.instagram.com/p/BTfVjejjq9j
Meanwhile, the third season of Fargo continues to get love.
https://www.instagram.com/p/BTX3DD5hNzl
A noble effort…
Hahaha. This is a great joke.
Seriously, where does that music come from?