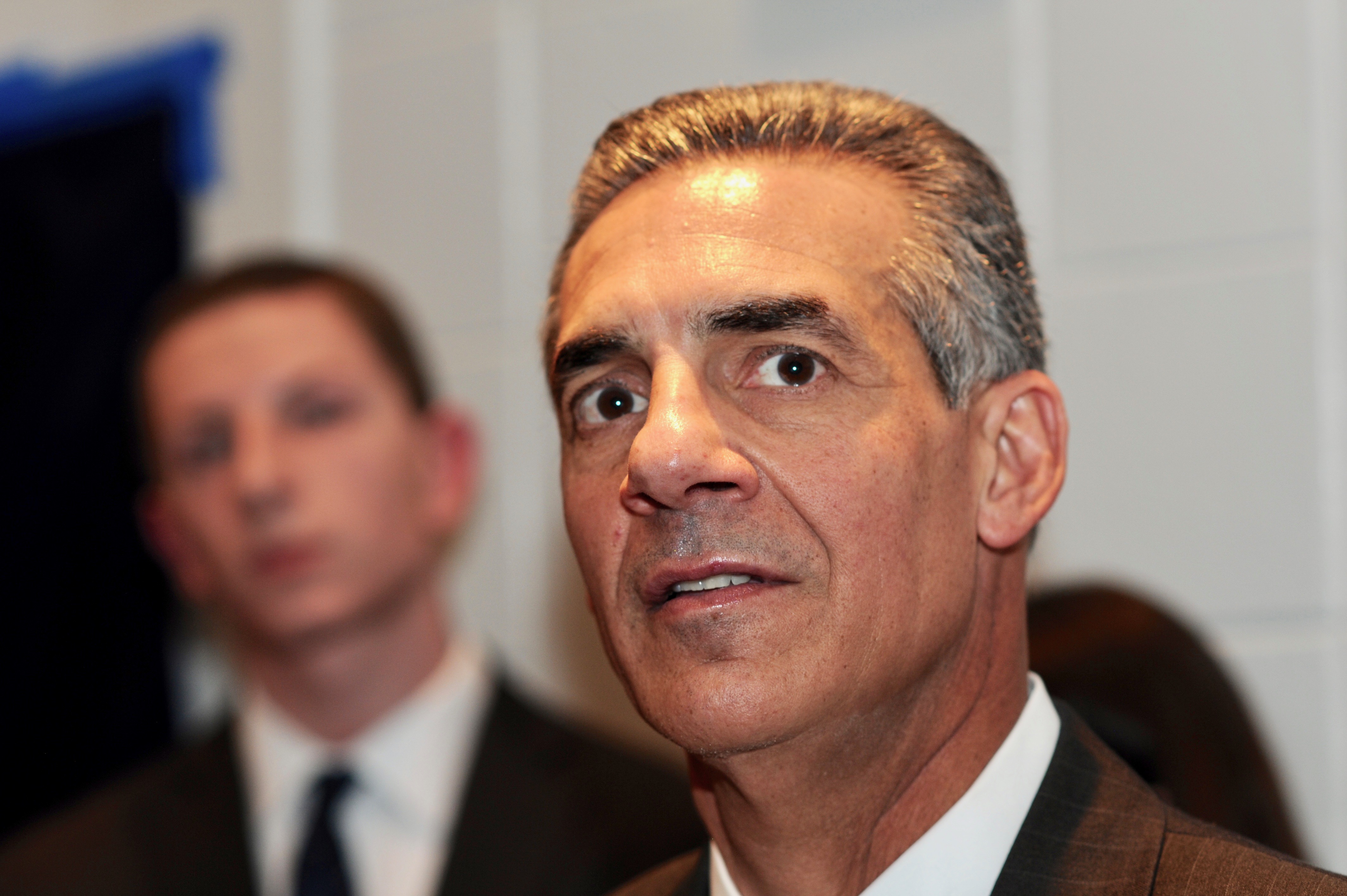 Assemblyman Jack Ciattarelli, a candidate for the Republican nomination for governor, on Wednesday offered a plan of last resort for New Jersey to cover the entire cost of the Gateway rail tunnel from New Jersey to New York City and associated work if the feds don't provide any cash.
In exchange, the candidate said he would want to work with New York Gov. Andrew Cuomo to renegotiate the current income tax agreement between New Jersey and New York. Currently, New Jersey commuters who work in New York pay taxes where they work, not where they live. Ciattarelli said that agreement has New Jersey missing out on $2 billion in annual revenue.
It's a complex plan with many moving parts, but funding for Gateway has not been assured by the Trump administration. The entire project is a $24 billion behemoth that would include not just a new rail tunnel under the Hudson River, added track capacity in Newark and New York, an expansion of Penn Station in Manhattan, a replacement of the Portal Bridge over the Hackensack River, and a series of repairs.
Ciattarelli said he would press the state's congressional delegation to find the funds. U.S. Sen. Cory Booker has been calling on the Trump administration to come tour the decaying, century-old rail tunnels currently connecting New Jersey and New York and has been urging that funds be allocated.
A January estimate from Amtrak, the lead agency on the Gateway project, gave a 15-year timeline, but Ciattarelli said he would aim to get the project done in 10 years. He said he would fund it with the $2 billion annual income tax infusion from New York as on a pay-as-you-go basis and use loans to cover costs over $20 billion. Because of the massive investment New Jersey would be making on a tunnel that serves New York City, Ciattarelli said that there is a "compelling argument" to convince New York to forego those income tax dollars.
"This is a windfall for New York and unfair for New Jersey," Ciattarelli said of the current income tax reciprocity agreement. Even if the federal government does throw in some funding for Gateway, Ciattarelli said he would still work to renegotiate bi-state tax arrangement to improve other regional infrastructure.
Ciattarelli also proposed reorganizing several state transit agencies so they are under one roof and changing the way the Transportation Trust Fund spends its money. The fund has $2 billion available annually from gas tax proceeds, he said. And the top priority should be repairs and upgrades for New Jersey Transit, which has run into mass delays and seen several train derailments that have brought passenger safety into question. Other projects — including the proposed Hudson-Bergen light rail extension — must be put on hold until the NJ Transit "crisis" is resolved, he said.
Lt. Gov. Kim Guadagno, another Republican candidate seeking the party's nomination for governor, has said she will conduct a "full performance audit of state government operations" to ensure transportation dollars are spent where there is "greatest need" but has not issued a specific transit plan. She said that she will eliminate unnecessary political appointees from NJ Transit to ensure money is being used efficiently .