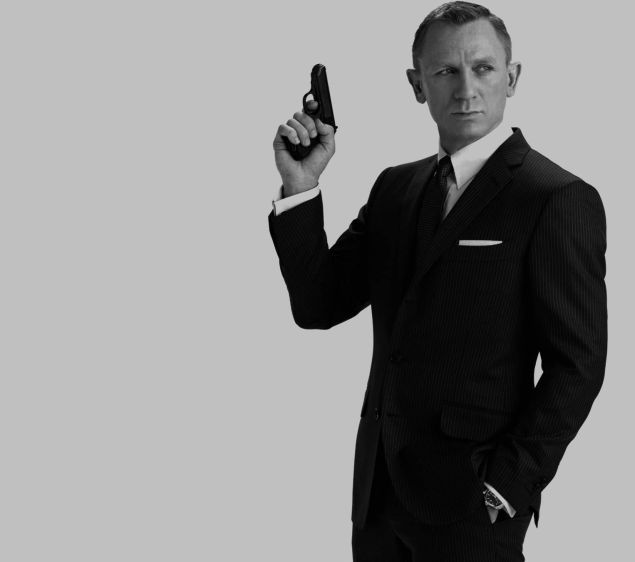 James Bond, like Ferrari and Chopard, is a high-end global brand and a staple of international pop culture. It is an everlasting franchise at a time when film series run out of steam faster than you can say Teenage Mutant Ninja Turtles. 007 is to film what Frank Sinatra was to music. A legend, an icon.
He's also a free agent.
Sony's four-picture deal for Bond's (James Bond's) distribution rights came to an end after Spectre. According to the New York Times, there are five studios in the running to pair with MGM and EoN Productions. The contestants are: Sony, Warner Bros., Universal, 20th Century Fox and Megan Ellison's Annapurna Pictures, which is a newcomer to the distribution battlefield.
Which directors would pair nicely with these studios to continue the series? Here are five suggestions.
Gareth Evans – Sony
Starting this bad boy off with an out-of-left-field choice.
Evans, a native of Whales, is best known for the acclaimed Indonesian action series The Raid. If you haven't seen any of The Raid movies, I can tell you with full confidence that they feature the best fight scenes of the last decade. Evans would infuse Bond with a kinetic and physical energy. He's a risky choice due to his lack of mainstream experience, but the studio is in a bit of a funk and could use a bold move.
Sony has survived on modest box office hits recently (Sausage Party, Miracles From Heaven, Don't Breathe, etc.) but failed to drum up any big bankers. Passengers was a near miss and Ghostbusters was a full blown strikeout. This summer's The Dark Tower doesn't look to be a savior either. Any studio that wants to swim in the deep end needs tentpoles and a roster of franchises to appear buoyant.
Sony enjoyed a good run with the Bond franchise, stewarding all four of Daniel Craig's films starting with 2006's Casino Royale. Retaining the rights to 007 would go a long way in reestablishing some much-needed confidence from shareholders and fans. Tapping Evans to direct would be the type of high-risk/high-reward move Sony needs.
Christopher Nolan – Warner Bros.
Following up my curveball choice with a meatball right down the middle. But hey, just because it's obvious doesn't mean it isn't true.
Nolan has already paid homage to the Bond franchise in films such as Batman Begins, Inception and The Dark Knight Rises. Why not let him go whole hog? He's one of the best in the business right now.
Nolan already has a fantastic working relationship with WB, with his previous five movies under the studio having grossed more than $3.2 billion combined worldwide. What's more, you know WB is itching to retake the throne from Disney as the No. 1 studio. No one can compete with the Mouse House's IPs of Marvel, Lucasfilm and Pixar. But if Warner Bros. can boast the Wizarding World of Harry Potter, Godzilla/King Kong, the DC Extended Universe, James Bond and the LEGO versions of all of these characters? Watch out.
Steve McQueen – Universal 
When I think of McQueen – best known for 12 Years a Slave, Shame and Hunger – I think gravitas and aura. There's an elegant realism to his filmmaking that's hard to pin down, but it feels like it would fit James Bond like a well-tailored suit.
Universal/Comcast Corp. doesn't really need 007 at the moment, as it's flush with formidable franchises: Jurassic World, Pitch Perfect, Fifty Shades of Grey, all of their Illumination Animation features and the Fast & Furious series. Yeah, the bottom line at Universal is looking just fine. But the studio could look to Bond as an insurance policy once the Fast franchise (allegedly) hits the brakes in 2021.
Like I said, Universal doesn't need 007 to play in the big budget franchise sandbox, but they could make a bid to keep the property from a competitor.
Doug Liman – 20th Century Fox 
Liman has been a bit of a studio hopper in his day, but both of his films with Fox (Mr. and Mrs. Smith and Jumper) turned a profit. More importantly, he can bring a familiar element to the future of 007.
Some Bond traditionalists have criticized Craig's movies for being too dark and dour with little of the lightheartedness of the early films. I'm not a fan of the old timey camp that this series used to promote, but I understand the need to crack a smile every once in awhile. Liman has proven his worth in the action comedy genre and I still maintain that 2014's Edge of Tomorrow is one of the most underrated and under-seen movies in recent memory. His style of fun entertainment would be interesting if Fox wants to take the Bond franchise in a new direction.
The studio is doing solid work with mature midlevel money franchises like Kingsman and Planet of the Apes (and Alien: Covenant dropping soon). But outside of singular stories like Deadpool, Logan or even Legion, the X-franchise (arguably the studio's most valuable blockbuster property) is growing stale. X-Men: Apocalypse was remarkably forgettable, so a Bond supplement wouldn't hurt.
Kathryn Bigelow – Annapurna Pictures
Bigelow knows how to get down and dirty in the muck. The Hurt Locker and Zero Dark Thirty offer a certain rawness that's hard to find in Hollywood. She also knows how to entertain without taking the product too seriously. There's no way Point Break should have ever worked, but it did.
I love that Annapurna is coming out swinging. They want to make a name for themselves right away and their first distribution offering, Detroit, just happens to be Bigelow's next film. It will be interesting to see how the movie fares at the box office in a packed summer season.  If it bombs, Annapurna will be criticized for dropping an Oscar-y movie in the middle of August. If it takes off, it may assuage a few doubts MGM and EoN might have about giving Bond to a small studio with no history in the tentpole business. Either way, this would be a reputation builder maker for Annapurna and an opportunity for an accomplished female director to tackle 007.