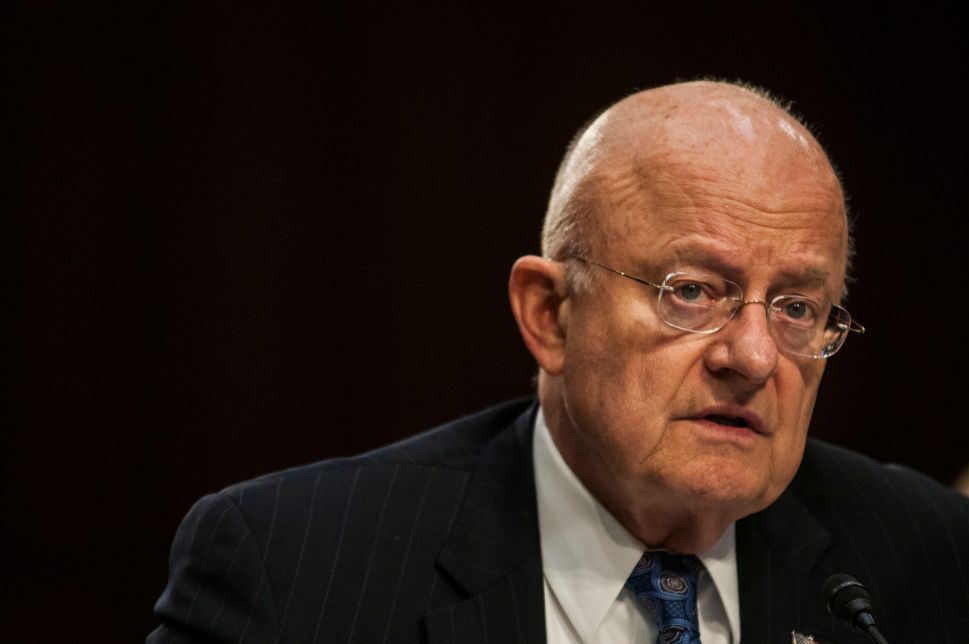 Former Director of National Intelligence James Clapper has consistently provided information to corroborate the narrative that Russia interfered in the 2016 elections and pushed for an investigation into President Donald Trump's ties with Russia. Critics have questioned Clapper's reliability by citing his record of perjury; during a congressional testimony in March 2013, he claimed that NSA does not "wittingly" collect data on millions of Americans. The revelations from Edward Snowden's leaks disproved that claim and revealed that NSA was illegally spying on millions of Americans as part of a mass surveillance program.
During an interview with NBC's Chuck Todd on May 28, Clapper said, "If you put that in context with everything else we knew the Russians were doing to interfere with the election," he said. "And just the historical practices of the Russians, who typically, are almost genetically driven to co-opt, penetrate, gain favor, whatever, which is a typical Russian technique. So, we were concerned."
It's unclear what Clapper meant or what evidence he has to suggest that Russians are "almost genetically driven to co-opt, penetrate, gain favor." His comments are xenophobic towards an entire ethnicity and are far beyond criticism of Putin and the Russian government.
His comments go far into neo-McCarthyist territory, which many critics and skeptics have warned the Democratic Party and intelligence community against. Clapper jumped from explaining the investigation into Russia's role in the election to propagating an unhealthy and unfounded definition of the Russian people. These comments are the type of sentiments that provoke such policies as deporting all Russians from the United States, severing all ties with Russians, banning all multi-national corporations from engaging in business with Russians, dispelling the Russian Embassy, and setting off a chain of events that exponentially increase the likelihood of military conflict between two nuclear superpowers.
In the United States alone, nearly three million people claim direct Russian ancestry and almost one million people speak Russian. However, Russia's interference in the election and the current political climate have fostered an environment in which Clapper could say this on national television without anyone batting an eye. Chuck Todd ignored the comment and proceeded with the interview as though Clapper's response was normal.
The mainstream media have contributed to this Russiophobic rhetoric by perpetuating, elevating and sensationalizing the Russia narrative. Several hucksters and conspiracy theorists have gained massive followings from crying Russia at every opportunity, such as British Conservative Louise Mensch and former Bill Clinton volunteer director Claude Taylor, who continue duping followers into believing they have exclusive sources or insight into the "smoking gun" on Trump's ties with Russia. By interviewing them, the mainstream media have irresponsibly elevated these people as reliable sources on the subject. The New York Times even published an op-ed by Mensch, who has furthered baseless claims that Russia was behind Anthony Weiner's sexting crimes and has called Bernie Sanders a "Russian agent."
Given the Democratic Party's reliance on the Russia narrative, these types of comments are likely to continue and worsen as the highly polarized investigations continue.